5 Best Marijuana Strains to Buy in 2019 —
All From Blue Roots Cannabis
First comes Blue Roots, then comes the high!
Meet a few of our favorite treats — from classic joints to luxe terp sugar wax — that are sure to satisfy anyone's tastes. If you're partial to the more popular strains, by the way, don't miss these picks!
Here are 13 amazing Blue Roots Cannabis products you're going to want to try right now.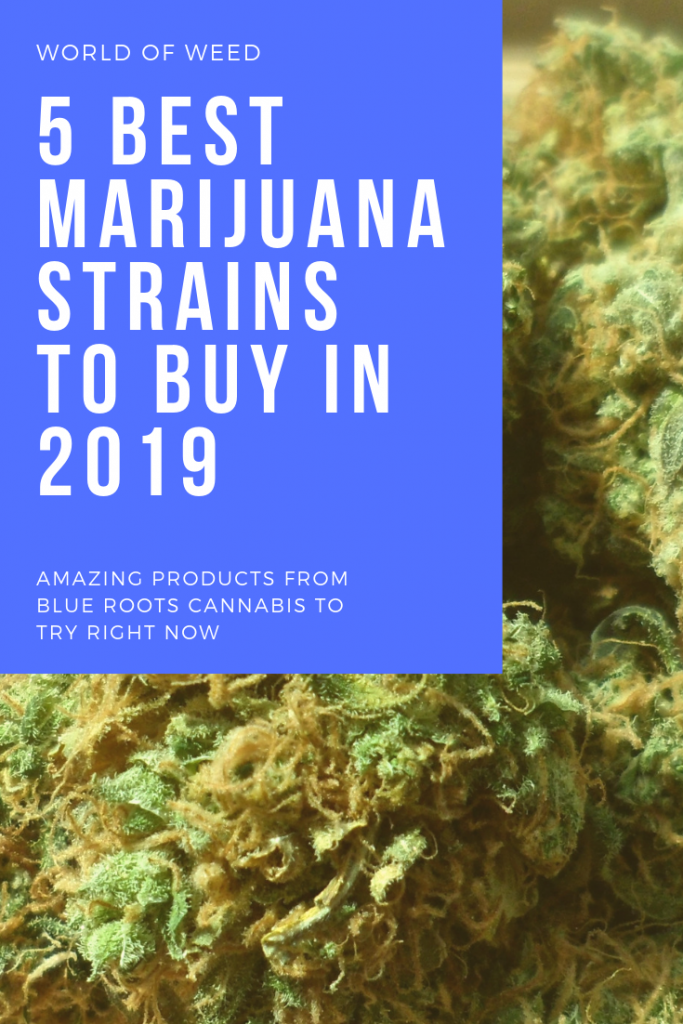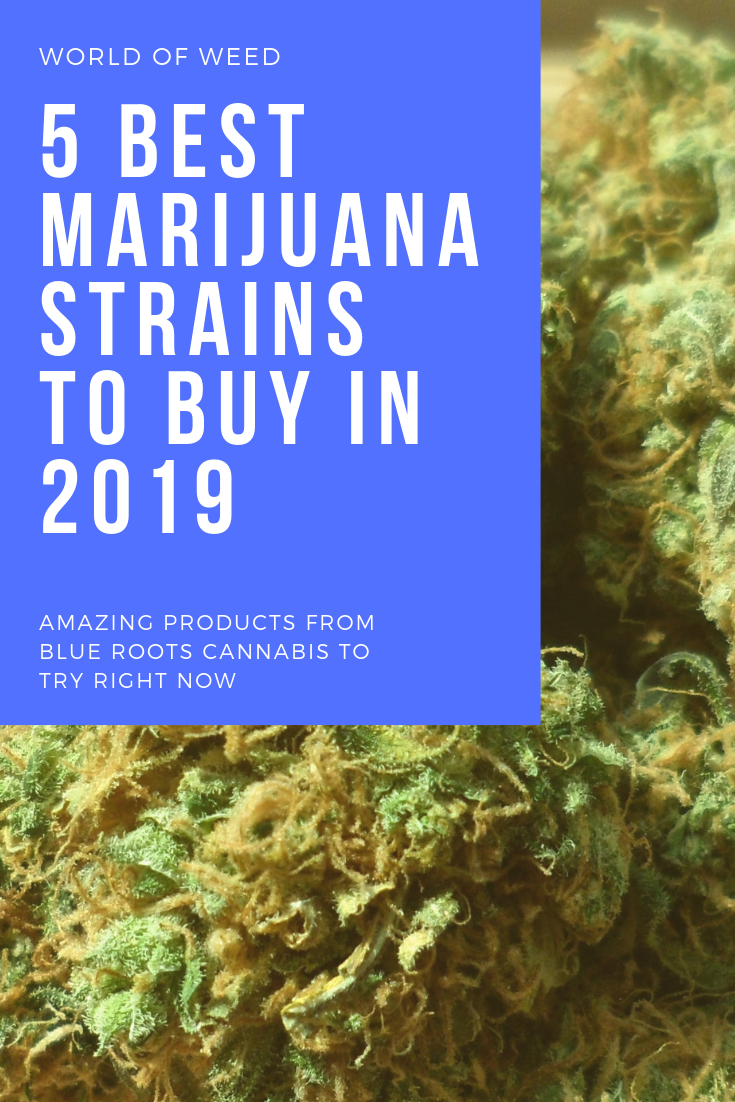 1
Birthday Cake – Indica Hybrid
The Birthday Cake strain offers all the sweet, but none of the calories. Score!
This invigorating hybrid strain comes from Girl Scout Cookies and Cherry Pie. Other than sweet delicious flavors, Birthday Cake provides an uplifting euphoria and relaxing body effects. This strain may give you a serious case of the munchies.
Price:
2
Blue Dream
A legend across the West Coast, this classic sativa is definitely a potent one! Expect happy, uplifting, and euphoric effects, all without any heavy sedation.
Price:
3
Champagne Kush
Champagne Kush comes from Burmese Kush x Hash Plant, and is an indica-dominant hybrid (70% indica, 30% sativa) that, though not super high in THC, packs quite the secret punch. It's a lot like champagne in that way, though that's not how the strain got its name.
In fact, Champagne Kush got its name from the exotic, champagne-eseque aroma and flavor profiles. Take a few hits, though, and you'll notice there are also subtle grape undertones and this subtle, yet lingering, musky diesel aroma and flavor. Champagne Kush holds a totally unique flavor that certainly lives up to its decadent name.
This strain will surprise you with its bubbly effects and relaxed social high. This indica won't put you in the couch – – just in a SUPER relaxed, yet still social, mood.
Price:
4
Do-Si-Dos
With similar characteristics of its parent strain, Girl Scout Cookies, the Do-Si-Dos flower's got sparkling trichomes, vibrant pistils, and stunning Wasabi-green leaves with bright shots of lavender. It's truly a visual feast, and almost too beautiful to smoke.
Light this one up, and you'll get a sweet aroma that has a bold earthiness to it and subtle floral notes. It tastes just as sweet, with an almost minty-pine flavor and earthy aftertaste. It's definitely easy to see why this one has taken the cannabis industry by storm and has grown into one of the most popular strains around.
The indica side of this strain comes from Face Off OG, which offers a strong euphoria and heavy body sedation. If you're looking to relax after a long day, this is the strain you want.
Price:
5
Grape Ape
This deep indica delivers on its fruity name with delicious grape flavor. Expect a profoundly mellow, relaxing experience that's perfect for unwinding at the end of a long day.
Price:
Which of these Blue Roots Cannabis products are you trying first?
---
Disclaimer: Marijuana has intoxicating effects and may be habit-forming. Smoking is hazardous to your health. There may be health risks associated with consumption of Marijuana. Marijuana, in any form, should not be used by individuals that are pregnant or breastfeeding. Marijuana is intended for use only by adults 21 and older. Keep out of reach of children. Marijuana can impair concentration, coordination, and judgment. Do not operate a vehicle or machinery under the influence of this drug. This product may be unlawful outside of Washington State.