6 Ways to Celebrate Memorial Day (the Stoner Way)
Between the backyard BBQs, the parades, and all the sales, many people think of Memorial Day as marking the (unofficial) start of summer. However, it's also important to note Memorial Day is a day of remembrance, of honoring those who died while serving in the U.S. military.
There are ways to celebrate Memorial Day with friends and family, while still weaving in meaningful ways to honor those who have passed, ranging from donating flowers to having a picnic with friends.
Here are six of the best ways to celebrate Memorial Day weekend, the stoner way.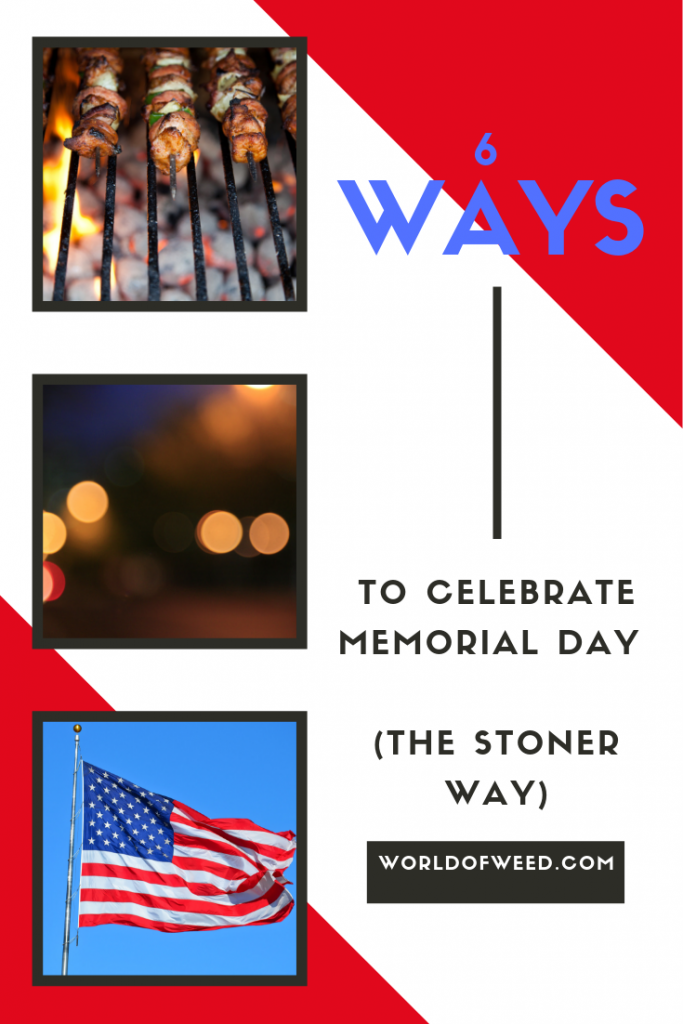 Share memories
If you know a fallen service member, or know something about them, share that memory. Sharing memories not only honors those who have passed, but is also healing for those who are mourning.
Have a cannabis-loving service member you're honoring? Pass a joint around as you share your favorite memories with that person.
Even if you don't know anything specific about them, or don't have any particular memory, simply say aloud to friends and family that you are thinking of them today. That you are remembering them.
Hold a moment of silence
The National Moment of Silence on Memorial Day is 3 PM, local time. Congress asks Americans to pause for a duration of one silent minute, regardless of where they are, in an act of national unity to honor those who have given their lives for this country.
Pause. Don't smoke. Don't light anything. Don't speak. Just hold a minute of silence.
Attend a Memorial Day festival
Most cities hold festivals and celebrations for Memorial Day. These include everything from kid-friendly events to wine tastings. Regardless of which fun Memorial Day activity you participate in, one thing is true – – edibles are discreet and portable.
Decorate graves
Visit a Washington veterans' cemetery to pay tribute to the fallen military, and decorate the graves by placing flowers and flags on and around them.
Enjoy the outdoors
You have the freedom to enjoy the outdoors, to enjoy nature, and to enjoy your property, because of those who fought for this country. Celebrate and honor this with relaxing, euphoric cannabis products. Enjoy an outdoor blunt with some Dutch Treat. Or, perhaps take your nectar collector outside for a dab sesh.
Donate Flowers
If you are unable to get to one of the Washington veteran cemeteries, you can still decorate graves. The Memorial Day Flowers foundation will sponsor flowers on your behalf, and its volunteers will lay them on graves in cemeteries throughout the country.
---
Disclaimer: Marijuana has intoxicating effects and may be habit-forming. Smoking is hazardous to your health. There may be health risks associated with consumption of Marijuana. Marijuana, in any form, should not be used by individuals that are pregnant or breastfeeding. Marijuana is intended for use only by adults 21 and older. Keep out of reach of children. Marijuana can impair concentration, coordination, and judgment. Do not operate a vehicle or machinery under the influence of this drug. This product may be unlawful outside of Washington State