---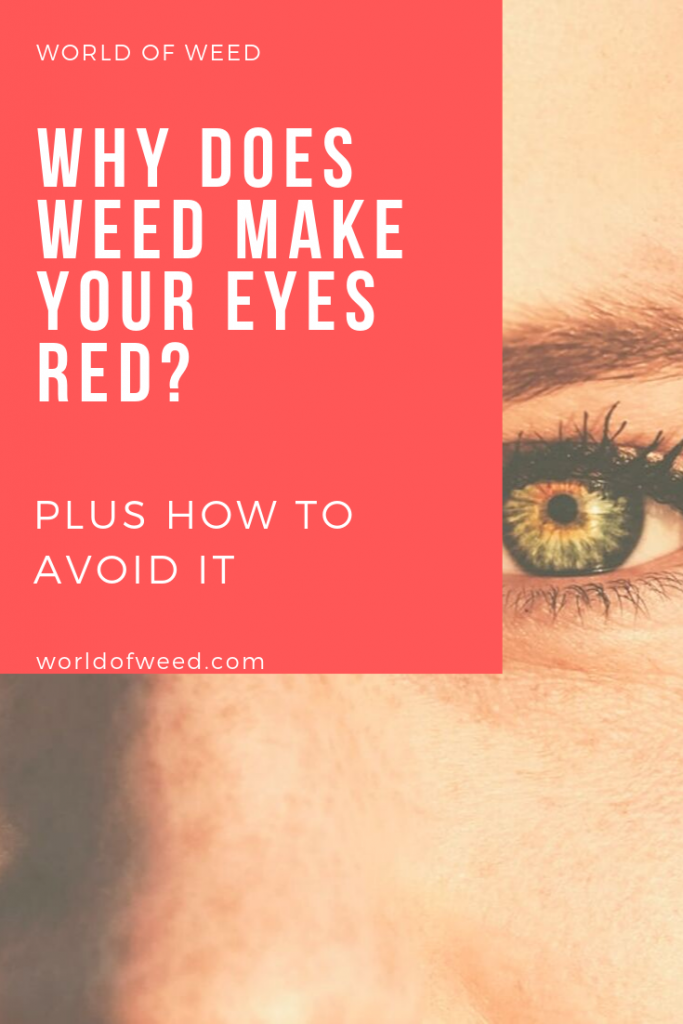 ---
Red eyes are typically a dead giveaway that someone's been smoking weed. For some people, this is guaranteed to happen, whereas it may vary for others, depending on how much weed they consume and how potent it is.

But, why do your eyes turn red when you smoke weed?

There are a few different factors, but one primary reason that stands out. That main reason is also why marijuana is an effective treatment for glaucoma.

THC lowers blood pressure, resulting in dilation of blood vessels and capillaries throughout the body. When the capillaries in the eyes dilate, blood flow to the eyes increases as intraocular pressure decreases. This leaves the eyes looking red and bloodshot, and is the same effect that is beneficial for glaucoma patients.
Preventing Red Eyes When Smoking
Even though consuming weed increases blood flow to your eyes and everything else, it's not harmful. In fact, it can be beneficial. But, it's not necessarily going to always be a welcomed occurrence.
Especially if you're trying to get stoned on the low.

While you cannot completely eliminate eye redness when smoking if you're prone to it, there are some things you can do to cut down on how red your eyes are.

Try;

Drinking plenty of water. Staying hydrated alleviates irritation and dryness, which helps reduce the redness in your eyes.
If you're smoking, go for low THC strains. Strains like Granddaddy Purple, Sun Berry, and Lemon Tree are lower in THC, which will help keep your eyes from getting as red.
Use eye drops. Eye drops are your friend when you're a stoner. Not only do they reduce irritation and dryness, but they also take the redness down. If you're trying to be subtle about smoking, you'll want some eye drops.
Smoke in a ventilated area. If you're hotboxing the room you're in, your eyes are going to get far more red than they would if there was good ventilation in the room. The smoke accumulates in the room, and in your face, and causes redness in the eyes.
Marijuana Strains With Low THC
Granddaddy Purple
Granddaddy Purple got its complex grape and berry aromas from its parent strain, Purple Urkle, but the other parent strain, Big Bud, passed on its oversized, compact buds that hold a roasted marshmallow aroma when burned.

The buds of Granddaddy Purple are beautiful, with deep purple hues that hint at the grape and berry flavors that lie within. A snowy dusting of translucent crystal trichomes frosts the jumbo buds, adding a sparkling shimmer that draws you in.

A true hybrid, this strain brings on relaxing euphoria with a calming body high. Take a couple of hits, and all of your stress will melt away – – without your eyes getting too red, thanks to the low THC!

Sun Berry
Sun Berry is one of the harder strains to find, but it's low THC makes this the perfect choice if you're trying to avoid bright red eyes. Known for its great taste and euphoric high, Sun Berry tastes like blueberries, diesel, and citrus, yet the aroma is more pine and diesel, with hints of blueberry in the background.

The dark green buds of this strain are small and round, with light, wispy amber pistils and large amber trichomes. A euphoric, yet calming hybrid, Sun Berry is great any time of the day.
Lemon Tree
Lemon Tree from Blue Roots Cannabis is a balanced hybrid with low THC (14.54-18.54%), so your eyes won't get as red when you smoke it. This lemony strain was created through the crossing of popular Sour Diesel x Lemon Skunk.

The flavors and aromas are as lemony and skunky diesel as one would expect, given the name and genetics. The buds of the strain are round and dark olive in color, and absolutely covered in fuzzy amber hairs and a thick dusting of snow-white trichomes.

A typical hybrid, Lemon Tree brings on a rush of euphoria once you take your hit, leaving you feeling energized and happy. As your cerebral high expands, you feel your body becoming lighter and more relaxed. This is the perfect strain for unwinding after a particularly rough day.
---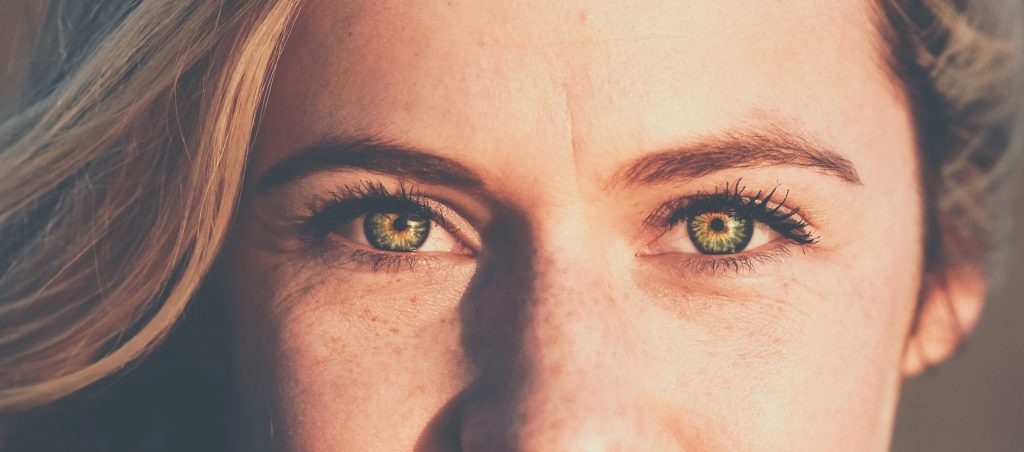 ---
Do your eyes turn red when you smoke weed?
---
Disclaimer: Marijuana has intoxicating effects and may be habit-forming. Smoking is hazardous to your health. There may be health risks associated with consumption of Marijuana. Marijuana, in any form, should not be used by individuals that are pregnant or breastfeeding. Marijuana is intended for use only by adults 21 and older. Keep out of reach of children. Marijuana can impair concentration, coordination, and judgment. Do not operate a vehicle or machinery under the influence of this drug. This product may be unlawful outside of Washington State