THsea Afghani Cannabis Flower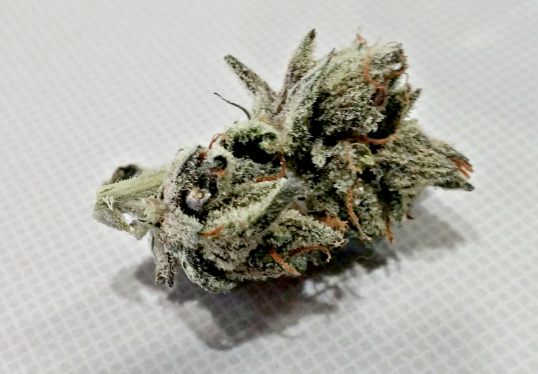 If you're looking for a natural sleep remedy, this is the perfect option that got its named from its place of origin – which is also where the earliest cannabis varieties are believed to have come from. It's brought to you by THSea, a recreational tier 3 producer/processor right here in Washington state.
THsea Afghani has tight, dense buds with a dull green appearance on the outside. Crack the buds open, though, and there is a beautiful, deep purple center. The nugs are heavily crystal laden, almost like they've been frozen.
The sweet, earthy aroma gives just a little preview of the sweet flavors these flowers hold. Take a hit, and the dense, crystal-laden smoke will expand into an almost blueberry flavor. Heavy and dense, THsea Afghani is a delicious strain to try.
Following proper cannabis storage techniques will ensure that amazing flavor and aroma are preserved for longer enjoyment.
It's got a strong high, perfect for those with insomnia, but isn't generally too much for newer smokers to enjoy.
What type of flower is THsea Afghani?
This tasty Indica is a 14.0% THC, but don't let those low numbers fool you.
This is a powerful Indica that will definitely help you sleep – or just feel completely sedated and relaxed.
What are the effects of THsea Afghani?
If you're looking for a potent Indica, you've definitely found a hidden treasure with THsea Afghani!
Take a few hits, and you'll be sinking into the couch almost immediately. It's got a strong body high, but it also gives a head-y high that leaves you relaxed, mellow, and just completely zen. You'll be spaced out in no time.
Want help falling sleep? Afghani's got you covered.
With its powerful sedative effects, this strain will have you deeply asleep – and staying asleep – after just a few hits.
How much does THsea Afghani cost?
We like to make it easy for you to get your smoke on by offering this beautiful flower for:
$12 for 1 g
$35 for 3.5 g
$135 for 14 g
For those of you who prefer concentrates, we've also got Afghani Wax (66.2% THC) for
$25 for 1 g.
What are people saying about THsea Afghani?
Only the best things!
"First, I have to say that I love that deep purple in there. Gorgeous. Second, this was a SUPER body-heavy high and helped with my anxiety I have from Chronic PTSD. It put me right to sleep, made me stay asleep, and gave me relief from my night terrors. It's what I've been looking for." – Pauline H.
5/5 Stars

"Looking at it, it doesn't look like I would be sweet. I don't really know why. But, crack it open and you get that blueberry smell and it tastes SO SWEET. It's really tasty." – Karen L.
5/5 Stars

"One word: Perfect." – Andrew G.
5/5 Stars

"TASTY! Pretty. And it definitely packs a punch with that high. It made have a low THC amount, but that number doesn't do this high any justice." – Beth K.
5/5 Stars
You've heard it from some serious cannabis enthusiasts – including a purely medical user – and now it's YOUR turn! Head on down to the shop and pick some up for yourself. You're not going to want to miss out on this one!
Disclaimer: Marijuana has intoxicating effects and may be habit-forming. Smoking is hazardous to your health. There may be health risks associated with consumption of Marijuana. Marijuana, in any form, should not be used by individuals that are pregnant or breastfeeding. Marijuana is intended for use only by adults 21 and older. Keep out of reach of children. Marijuana can impair concentration, coordination, and judgment. Do not operate a vehicle or machinery under the influence of this drug. This product may be unlawful outside of Washington State.