You want to get high, but the flower you have on hand isn't really doing much.
Sure, it's great, but you want something more potent and flavorful.
That's where shatter comes in. This product of butane hash oil extraction is far more potent than flower, tends to be more flavorful, and has longer-lasting effects.
And we've got two great options available in our store:
Omega Concentrates Middlefork 1 g – $30
Omega Concentrates Poochie Love Live Resin 1 g – $30
If you're ready to enter into a world of unforgettable flavor and effects, shatter/wax is the way for you to go.
Omega Concentrates Poochie Love Live Resin
This Sativa-dominant hybrid was brought into the world by crossing the well-known Dog Shit x Face Off OG strains.
Considering how it was created, it's no wonder Poochie Love has such a strong, unbeatable aroma. It has a deep smell of spicy, peppery dank with a pretty pungent overtone.
Take your first hit, and you notice that aroma melts into an earthy flavor with a slightly spicy flavor. The taste continues to build, leaving an after-taste that's almost peppermint.
What are the Effects of Omega Concentrates Poochie Love Live Resin?
Coming in at 82% THC, Poochie Love gives you a strong head high that turns you into a bundle of energy for hours.
Take that first exhale, and you'll notice an immediate rush of euphoria, with a full-body tingle that leaves you motivated and wanting to do something creative.
This is a great choice for socializing, but don't expect to have any overly profound conversations. With this heady high, your mind will likely wander, and you and your friends will have a definite case of the giggles.
What are Others Saying About Omega Concentrates Poochie Love Live Resin?
People find they can't get enough of this great concentrate!
"I got super spacy. I wanted to just zone out on the couch, because I was so relaxed. Considering how much stress I'm under every single day of the week, this was a blessing." – Kiera G.
5/5 stars

"It reminds me of bacon with lots of pepper. I absolutely LOVE it. And that high is no joke" – Andrew S.
5/5 stars

"Damn, that's strong! I got really happy and wanted to get up and do something, but then I kinda melted and just sat there giggling at things my wife was saying." – Kristen L.
5/5 stars

"I took too big of a hit, and was a bit worried I'd be couch-locked like I get with other concentrates. This one surprised me. I was just SUPER giggly and wanted to color." – Karen L.
5/5 stars
We've got this available for just $30 a gram, so head on down to the shop and see what YOU think of Poochie Love!
---
Omega Concentrates Middlefork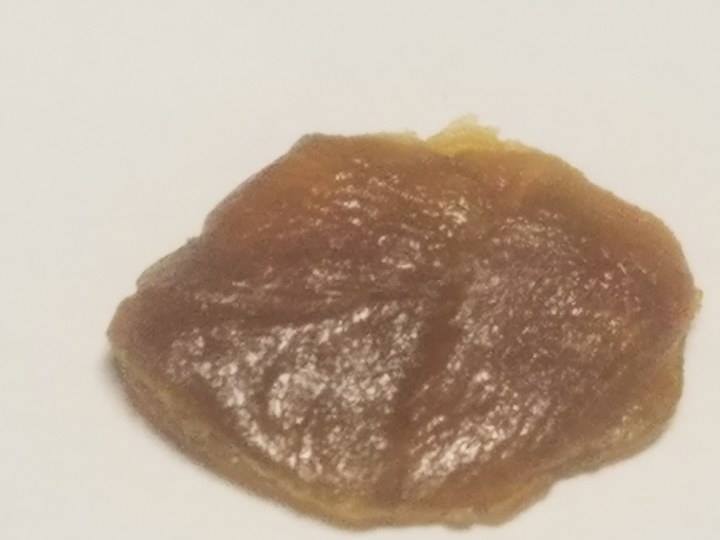 A deep amber that looks a lot like maple syrup, Middlefork is an Indica-dominant hybrid that is a cross between the extra delicious DJ Short Blueberry x Dutch Treat strains.
If you're looking for a sweeter concentrate, this is the perfect match. It has a savory aroma of tropical fruit and blueberry, with some subtle notes of pine.
Melt this down, and you'll notice a strong sweet flavor of pineapple and berry, both of which build up the more you do.
What are the Effects of Omega Concentrates Middlefork?
With a THC level of 64%, this Indica is an incredibly powerful concentrate that hits hard and immediate.
It leaves your body completely relaxed, sedated, and couch-locked, but your mind will take off to new heights. You may be totally "in da couch", but your brain will have an uplifting, euphoric, and creative high.
If you want to try an out-of-body experience, this is a great way to do it. Plus, the comedown puts you straight into a deep, restful sleep with vivid dreams.
What are Others Saying About Omega Concentrates Middlefork?
"I have REALLY bad insomnia. Took about five smaller hits of this and was completely OUT. I slept for 9 hours! I haven't done that in three years." – Lynn F.
5/5 stars

"Super sweet. Super tasty. Super yummy in smell. SUPER strong. Love this one." – Karen L.
5/5 stars

"This is definitely a new favorite!" – Andrew S.
5/5 stars
You've heard it from several cannabis connoisseurs – now it's your turn.
Come on down to the shop and try some Omega Concentrates for yourself!
Disclaimer: Marijuana has intoxicating effects and may be habit-forming. Smoking is hazardous to your health. There may be health risks associated with consumption of Marijuana. Marijuana, in any form, should not be used by individuals that are pregnant or breastfeeding. Marijuana is intended for use only by adults 21 and older. Keep out of reach of children. Marijuana can impair concentration, coordination, and judgment. Do not operate a vehicle or machinery under the influence of this drug. This product may be unlawful outside of Washington State.