Your stoner holiday gift guide is here! When it comes to finding the dankest gifts — ones that everyone is talking about — there's no better place to look than World of Weed's selection of stoner goodies for the holiday season.

From top shelf flower to glass bongs and pipes, World of Weed has curated a wide array of products for the most extensive stoner holiday gift guide of the year. Whether you're shopping for the stoner in your life, or you are the stoner and you're shopping for yourself, you're sure to find something you love on this year's stoner holiday gift guide list.

The best part?

All of these products are available right here at World of Weed in Tacoma!

Keep reading for World of Weed's stoner holiday gift guide 2019. 

Stoner Holiday Gift Guide 2019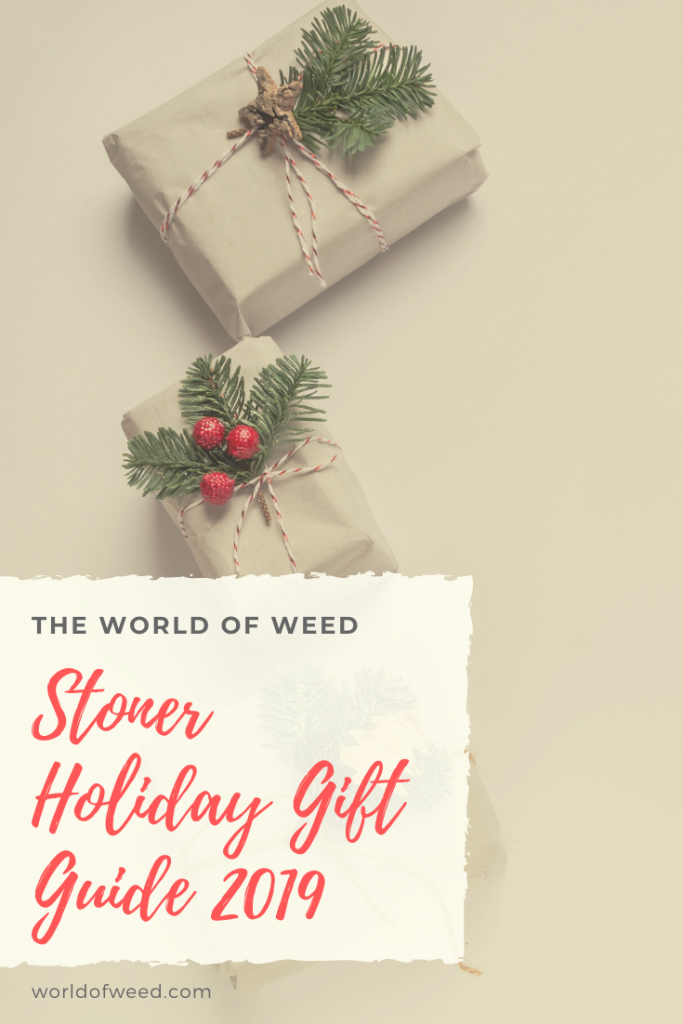 Premium Flower
Maui
THC 18.78-22.78% ; CBD 0.07-2.07%
$39(3.50g) – $189(28g)

For the giftee whose love of weed shows a strong preference for sativa, this Maui flower promises a decadent and uplifting experience. Maui is a sativa-dominant hybrid that inspires creativity and feelings of euphoria. Expect powerful and buzzing uplift that brings hazy focus, deep creativity, and lots of laughs. This is a feel good strain, one that will keep you coming back over and over again.
Hawaiian Diesel
THC 19.82-23.82%
$11(1g) – $169(28g)

Hawaiian Diesel is one of the frostiest strains to smoke this winter, and makes for the perfect gift — especially with the glass packaging. A cross of Sour Diesel and Aloha State, Hawaiian Diesel offers a delightfully sweet and tropical flavor profile. A perfect daytime strain, this uplifting flower is great for social settings.
UW Purple
THC 16.09-20.09%
$39(3.50g)

UW Purple is a strong indica strain that came from the UW research lab in the early '90s. The high is a rocket ship to a really-don't-drive type high, not sleepy, lots of fun, but potent.
Concentrates
Afghan x Primus Live Resin
THC 74.70-78.70%
$75(1g)

This indica hybrid live resin offers the ultimate full-body relaxation, paired with uplifting mental effects. Live resin is a unique cannabis concentrate is renowned for being incredibly flavorful and fragrant. Instead of using traditionally dried and cured flowers to create concentrate, Live Resin utilizes fresh cannabis flowers that are immediately flash-frozen to lock in the fragile flavor and scent compounds (otherwise known as terpenes and flavonoids).
THC Bomb Terp Sugar
THC 78-82% ; CBD 0.30-2.30%
$36(1g)

This cross of Bid Bud and Pure Power Plant is great for a night in or a lazy afternoon. It provides relaxation without putting that stoner in your life straight to sleep.
Edibles
4.20 Minis CBD 1:1 Dark Chocolate Sea Salt Bars
THC 100mg ; CBD 100mg
$45 (10 pk)

These decadent, melt-in-your-mouth, mini chocolate bars are infused with cannabis to bring the stoner on your list the most relaxing dessert of the year. Gourmet dark chocolate with a hint of sea salt. Fair Trade 72% Cacao. Vegan, Gluten-Free. All-Natural.
Caramel Honey Bon Bombs
THC 100mg
$35 (10 pk)

Help the stoner on your list indulge their senses with these cannabis-infused, caramel honey bon bombs. A delicious blend of brown sugar, butter, honey, and cream reduced over a low heat to perfection dipped in dark chocolate and topped with Kosher salt.
Dr. Roberts Cherry Cola
THC 100mg
$24 (100mg)

A new line of infused beverages from Evergreen Herbal – these sodas are crafted with pure THC distillate and organic cane sugar for the greatest flavor and potency!

Vapor
9lb Hammer Pax Pod
THC 67.92-71.92%
$39(0.50g)

A Pax Era Pod filled with premium C02 oil. The Pax Era Pods provide an ultra-convenient and discreet way to enjoy Cannabis straight out of the box. Pax Era device is required for use. Exclusive to Leafwerx, 9lb Hammer #6 has a deep powerful high. Because of its strong body effects and minimal mental effects, it's a perfect strain for the end of the day and a satisfying night of sleep. Read more about the 9lb Hammer Pax Pod here.
Purple Punch Distillate Cartridge
THC 93.04-97.04%
$45(1g)

Getting the stoner on your list some new cartridges for their vape battery? Purple Punch is a heavy indica that will help them relax and unwind after a long day. Users can expect heavy sedation and full-body couch lock.
Candyland Distillate Cartridge
THC 72.44-76.44%
$45(1g)

This potent and delicious sativa hybrid is a cross of Granddaddy Purple and Bay Platinum Cookies. Its strong sweet aroma and euphoric, stimulating, and invigorating effects make Candyland a great choice for daytime activities.

Glass
Bongs, Pipes, and Rigs
Prices vary
Shop in store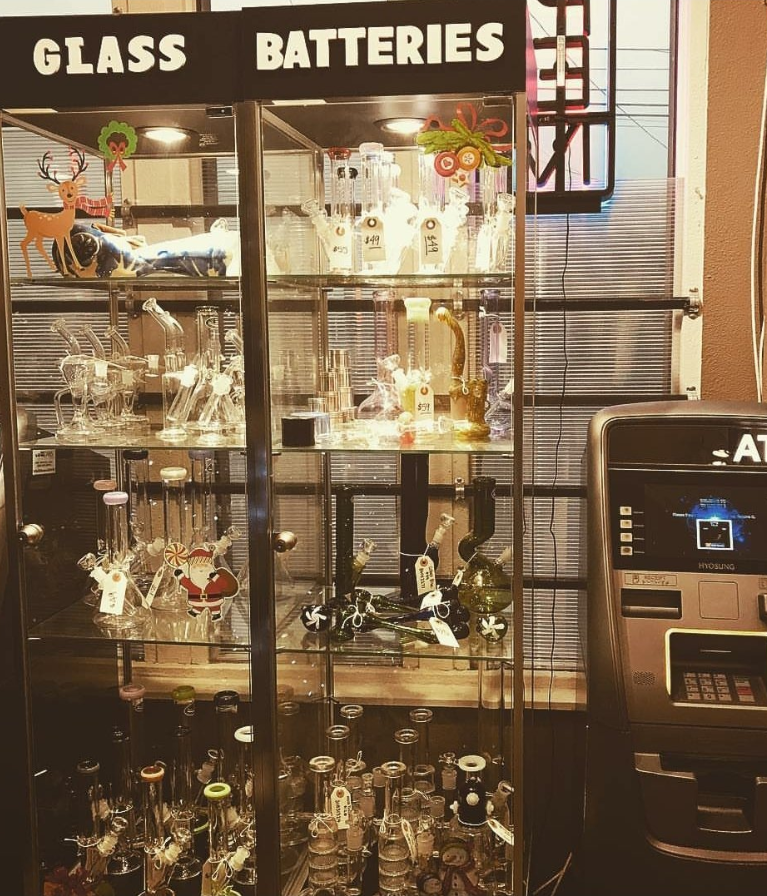 We've got everything the glass-loving stoner on your list could want, from glass bongs and pipes, to rigs and bubblers. Come on in and browse our variety of unique glass pieces!
The Stoner Holiday Gift Guide 2019
This year, surprise the stoner in your life with the gift of cannabis — something they'd never expect from a non-stoner.

To help you find just the right thing, we've rounded up some of the best options here at World of Weed — from cannabis-infused coffee to top shelf flower – to make the stoner on your list smile. Shop online to save 10%, with the discount applied at check-out.
---
---
Disclaimer: Marijuana has intoxicating effects and may be habit-forming. Smoking is hazardous to your health. There may be health risks associated with consumption of Marijuana. Marijuana, in any form, should not be used by individuals that are pregnant or breastfeeding. Marijuana is intended for use only by adults 21 and older. Keep out of reach of children. Marijuana can impair concentration, coordination, and judgment. Do not operate a vehicle or machinery under the influence of this drug. This product may be unlawful outside of Washington State.