Did you know high-income marijuana users consume less weed than low-income marijuana users?

It's true.

A study from Brightfield shows 47.9% of daily consumers make less than $30,000 per year. Not everyone has a ton of money available to spend on weed, and it can be a real struggle for some.

If you're on a tight budget, but still want to be able to enjoy some quality cannabis products, this post is for you. 

We've got plenty of low-priced products available, so you can get blazed on a budget.

And don't forget to check out our post on ways to intensify your marijuana high, so you get the most bang for your buck!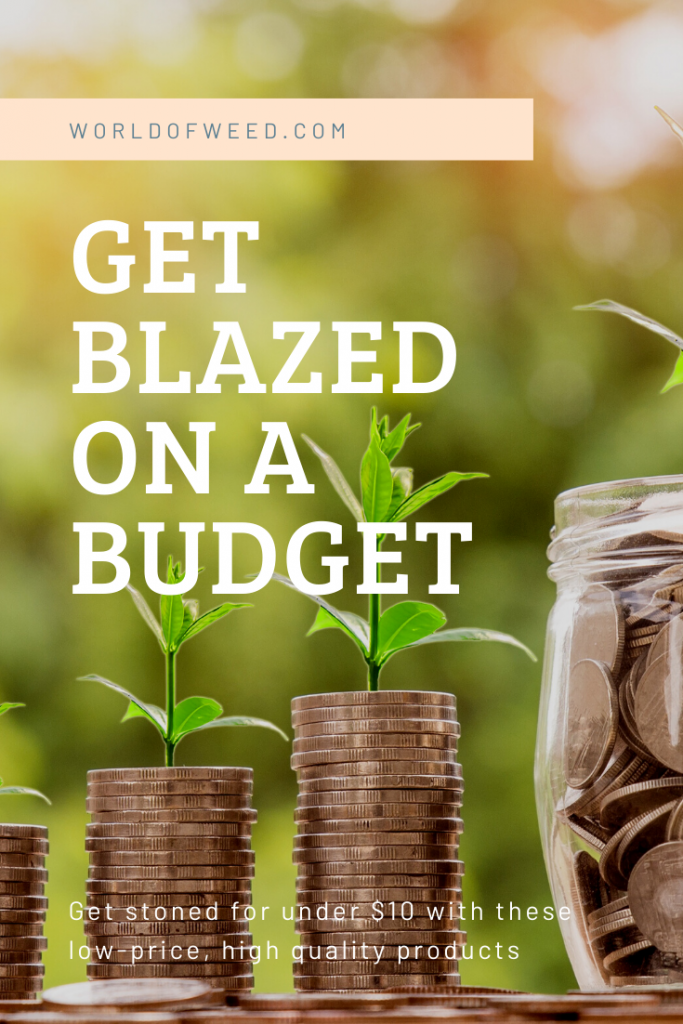 Low-Priced Marijuana Products
Flower
Granddaddy Purple
Black Cat Farms
$7.50 (1g)
Granddaddy Purple is one of the most popular strains around, and with good reason. This indica hybrid is a cross between Big Bud and Purple Urkle – two powerhouse strains.

Purple Urkle passed on the complex grape and berry flavors and aromas, while Big Bud passed on its oversized, dense buds that smell of roasted marshmallow when torched. The beautiful buds have deep purple hues that hint at the flavors within. A generous dusting of snowy trichomes give the buds a delicate shimmer that makes them nearly impossible to resist.

This strain brings on some strong munchies and a powerful couchlock that will have you drifting off into a deep sleep. Granddaddy Purple is best enjoyed at night, when you're ready to get very sleepy.

Snoop's Dream
Cannavore
$8 (1g)
Named after the stoner celebrity himself, Snoop's Dream is a potent indica hybrid created through the crossing of Blue Dream and Master Kush.

The high from this strain is a gradual one that slowly pulls you into a full-body sedation and total mental vacation. You're lucid, but you don't have a single worry — and everything's pretty funny. This combination of relaxation and whimsy makes Snoop's Dream a great choice for seshing at home with friends, or enjoying solo in the evening.

This strain doesn't just feel good, it also smells and tastes amazing. The strain holds a fresh blueberry aroma with some sweet and kushy undertones. When the buds are burned, the smoke carries a delicious flavor of pine and blueberry.
Critical Cure CBD
Green Force Pharm
$8 (1g) – $25 (3.5g)
Critical Cure CBD is an indica hybrid born from the crossing of Critical Kush with a mystery Ruderalis. This strain is known for its high level of CBD (6.04%-10.04%) and relaxing effects that leave you feeling calm, comfortable, and with pain relief. You'll get very relaxed and cozy on the couch, but it's not quite enough to put you to sleep. This weed does lead to some interesting thought processes and talkativeness, though, which makes this a fun strain for seshing with friends.
Edibles
Lumen
Verdelux
$3 (single)

Each handmade confectionery drop contains 10mg of THC. Available in cherry, grape, and watermelon, these candies are lovingly handmade in the tradition of Victorian confectioners in small batches.
Prerolls
Classic Prerolls
Blacksmith Farms
$3 (single)
These handcrafted prerolls come in a variety of strains, ensuring there's something for everyone. Available are Acapulco Gold, Berry White, Cherry Wonka, and King Tut.
Don't forget about our daily deals!
---
Disclaimer: Marijuana has intoxicating effects and may be habit-forming. Smoking is hazardous to your health. There may be health risks associated with consumption of Marijuana. Marijuana, in any form, should not be used by individuals that are pregnant or breastfeeding. Marijuana is intended for use only by adults 21 and older. Keep out of reach of children. Marijuana can impair concentration, coordination, and judgment. Do not operate a vehicle or machinery under the influence of this drug. This product may be unlawful outside of Washington State.