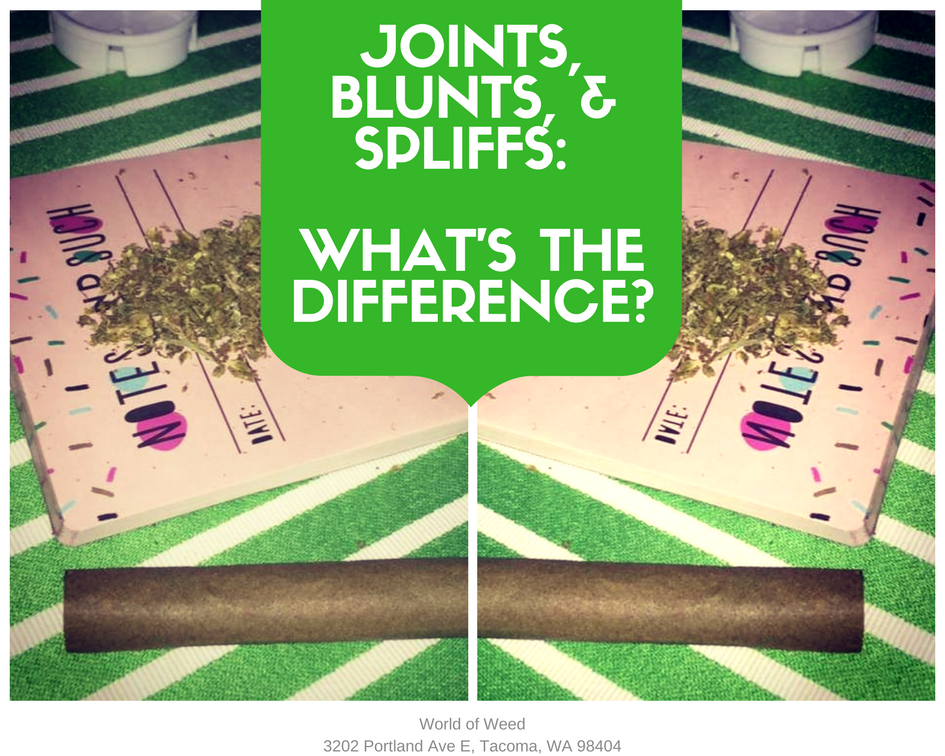 Even though vaping and dabbing have been on the rise, the old-school, tried-and-true methods still remain popular all around the globe. Rolling takes the right balance of creativity and skill, but is something celebrated as a true talent among most cannabis enthusiasts.
If you're a newer cannabis user, you may be scratching your head in confusion over the three different types of rolls. You find yourself wondering about the difference between joints, blunts, and spliffs.
Well, now's your chance to find out.
What's the difference between joints, blunts, and spliffs?
It all comes down to what's in them, and what they're made from. The paper and the ingredients are the two most important aspects of your smoke sesh, and they can dramatically affect the quantity, flavor, and burn of your products.
Most cannabis users stick to loose papers when it comes to rolling joints, because they can generally make more of them. The thicker the paper is, though, the slower they will burn. If you're looking for an extended smoke sesh, or want to be able to come back to it later, you're better off sticking to thicker papers for your joints.
The aromatic potency of the paper comes into play for all types of rolls, but mostly for joints. Some people find the flavored papers throw off the taste and aroma of the weed, while others become pretty loyal to a specific brand and their distinct flavors.
Joints and blunts both contain cannabis, but blunts are made from tobacco papers. These tend to be significantly sweeter than hemp paper, and they also tend to burn differently. The blunts are usually rolled with light, almost translucent paper and usually have a paper filter (crutch) at the end. This keeps bits of weed from getting in your mouth, and it also gives the joint more stability and helps you avoid burning your fingers.

Spliffs can be made with whatever type of paper you prefer, though most people use the same type of paper as they would with joints. Spliffs are basically a hybrid of cannabis and tobacco, and they usually have a crutch at the end – like joints.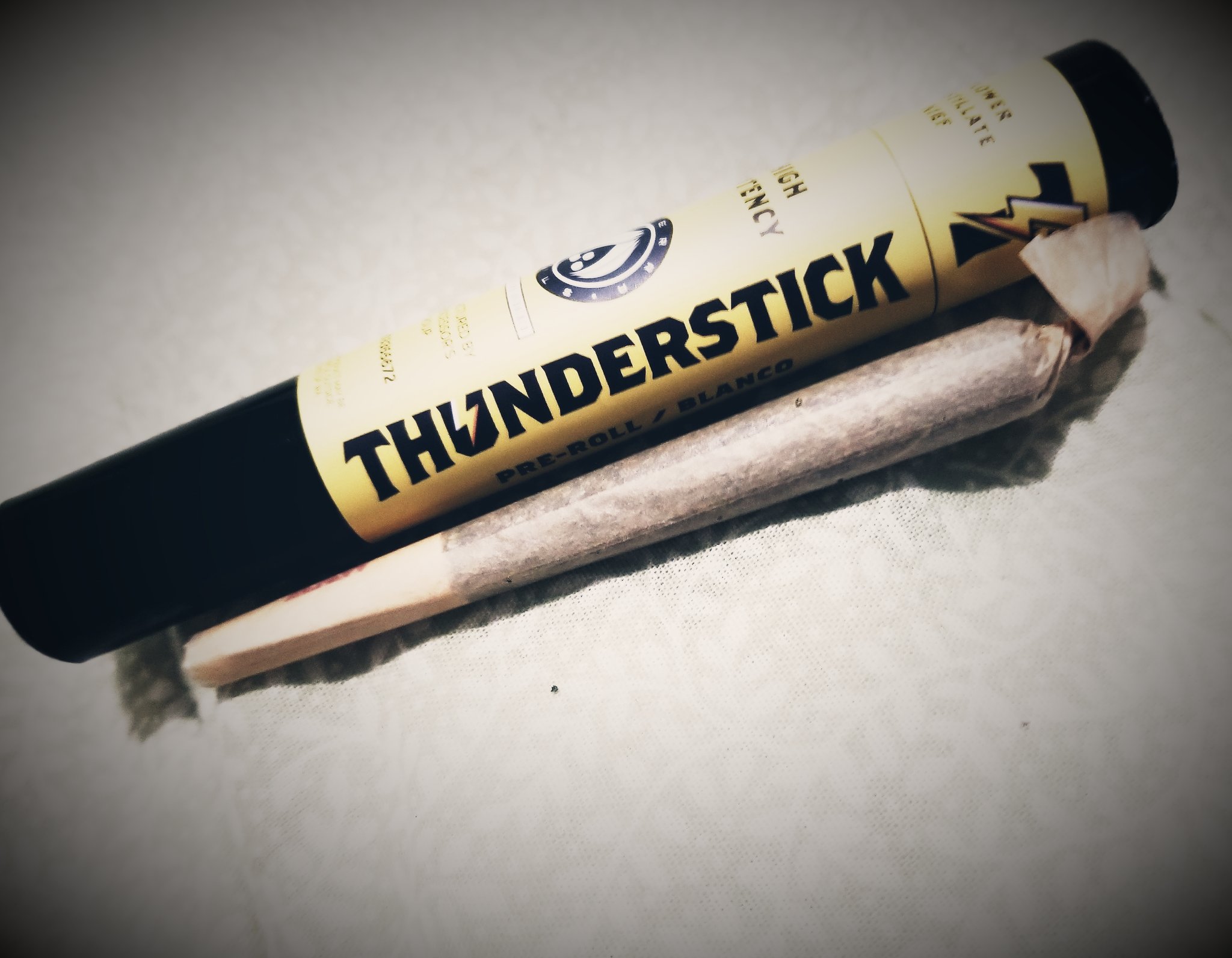 Do joints, blunts, or spliffs make you higher?
One of the most common questions is: With the tobacco in there, does a spliff make you higher?
Without question, all three types of rolls offer a considerably different experience from one another.
The tobacco in a spliff or blunt gives a serious head rush straight away, which then gives way to a physically energetic buzz that is a lot like chugging a strong cup of espresso. This hits you before the cannabis does, and the sensation is far more notable in spliffs than blunts. Blunts have the tobacco paper, but spliffs have the loose tobacco burning with the cannabis.
However, blunts tend to hit harder because of how the tobacco paper interacts with the cannabis. These work really well with sativa or sativa-dominant strains, as the tobacco can sometimes cancel out the sleepy indica effects.
Joints hit quickly, but they are only as strong as the strain they were made with. Those that are made with kief and distillate added in, like the Thunderstick by Interra Oils, tend to hit fast and HARD.
So, in actuality, it's not that blunts get you higher. Rather, it's more your body reacting to the nicotine from the tobacco leaf. Spliffs, even with their tobacco, get you significantly less high than a blunt or a joint. If you're going to narrow it down, the healthiest option is the joint.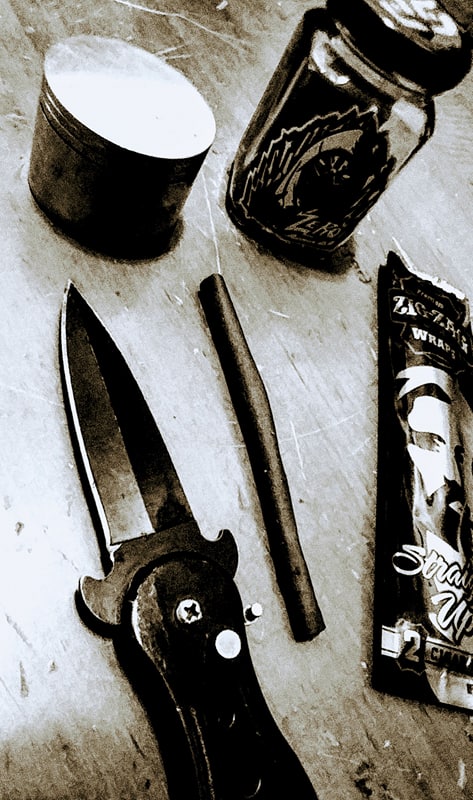 What is the purpose of a spliff?
Spliffs are almost their own breed.
In the United States, they're a blend of tobacco and cannabis. However, the term is a West Indian word that has Jamaican-English origins. It spread throughout several western countries, namely the UK and throughout most of Europe.
Spliff is a term that means different things, depending on where you are. If you're in Jamaica, then it's the same as a joint – it's a straight cannabis cigarette. In Europe, just like with the United States, a spliff is a mixture of cannabis and tobacco.
One of the benefits to smoking spliffs is an added layer of discretion. Because the tobacco has its own strong aroma, the spliff cuts down on the weed smell. You can also adjust them to have more or less cannabis, depending on how high you want to get. Either way, it's more of an energetic buzz than a strong "stony" feeling.
Joints, Blunts, or Spliffs: They All Get You High
The two main differences between joints, blunts, and spliffs are just what is in them and what is used to roll them. When it comes down to it, they all get you high. Blunts hit the hardest, but spliffs have that energizing boost. Joints are purest, safest of the three.
It really comes down to personal preference and premium product. Head on down to the shop to pick up some good bud and rolling papers, gather up some snacks, and get ready to chill the rest of your day away.
Do you like joints, blunts, or spliffs more? Let us know in the comments below!
*** Interra Oils will be visiting our store on Friday, October 6th, from 4pm to 8pm. Be sure to stop in and let them know how much you love their Thunderstick! ***
Disclaimer: Marijuana has intoxicating effects and may be habit-forming. Smoking is hazardous to your health. There may be health risks associated with consumption of Marijuana. Marijuana, in any form, should not be used by individuals that are pregnant or breastfeeding. Marijuana is intended for use only by adults 21 and older. Keep out of reach of children. Marijuana can impair concentration, coordination, and judgment. Do not operate a vehicle or machinery under the influence of this drug. This product may be unlawful outside of Washington State.