The cannabis industry is the fastest-growing in the United States, starting 2021 with over 321,000 open positions available nationwide. As more new states begin adopting recreational cannabis use, the industry has grown and is predicted to expand even more and support more than 500,000 full-time jobs by 2024. 
This rapid growth has attracted more and more cannabis enthusiasts who want to break into the exciting – and very lucrative – world of cannabis. For many, however, knowing how to enter the cannabis industry can be difficult, especially considering the industry is new and changes so often.
Whether you're fresh out of college or are considering a career transition, the cannabis industry holds a romantic allure for many cannabis enthusiasts. But, as some people have found, the reality can fall a bit short of the imagined haven of being surrounded by weed and having long, smoky lunches.
Here, we look at the steps you can take to enter the cannabis industry with the fortitude, intention, and knowledge to succeed. 

The Different Beginner Jobs in the Cannabis Industry
With the increasing spread of legalization and the use of recreational and medical cannabis comes the growth of the cannabis industry. This means one thing: More job opportunities are available for more people. 
If a regular desk job isn't really what you're looking for, then you've found the right post. A cannabis job may be the solution. Cultivation, production, extraction, packaging, delivery, budtending, and even marketing are all possible areas where cannabis experts can thrive.
Let's take a look at some of the main cannabis jobs for those starting out in the cannabis industry:
Temporary Cannabis Jobs
One of the best ways to enter the cannabis industry, especially if you do not have much or any experience, is to take a temporary cannabis job. Temporary jobs do not generally require a whole lot of cannabis experience or knowledge, and you can get your foot in the door to begin your career. By performing well in temporary cannabis jobs, you can often make connections that will lead to a more permanent cannabis career. It will also help you try out different types of cannabis jobs, so you can see which aspect of the cannabis industry holds your interest the most.
Budtender
A combination of the words "bud" and "bartender", a budtender is the face of the cannabis dispensary. Their primary job is to advise customers in selecting cannabis products that best fit their needs and preferences, as well as to adhere to the health and fire safety standards of the dispensary itself.  Becoming a budtender will provide you with a vast amount of product knowledge, sales experience, and customer service skills. This makes it a great beginner cannabis job for those wondering how to enter the cannabis industry – especially those interested in the sales and marketing side of things. 
Cannabis Trimmer
Cannabis trimmers ensure the harvested flower is free of unwanted leaves and stems, and is perfectly manicured for packaging and retail sale. They may also weigh, package, and label the buds they trim. Trimmers must know and adhere to state cannabis laws and regulations regarding cannabis cultivation and production. Becoming a cannabis trimmer is the perfect way to enter the cannabis industry if your interest lies in cultivation.
Delivery Driver
With the massive growth in online and delivery cannabis sales over the past year (largely due to the pandemic), delivery drivers are highly sought after right now. Your job would be to organize orders and deliver them to the customers. As a cannabis delivery driver, you would gain product knowledge, sales experience, and customer service skills, as well as experience adhering to state laws and regulations. Delivery driver positions are a great way to enter the cannabis industry if you want to work in retail.
Cannabis Warehouse / Packaging
Working in a cannabis warehouse provides numerous different skills to someone wanting to enter the cannabis industry. Cannabis warehouse and packaging workers gain inventory management experience, product knowledge, and vendor communication skills. Furthermore, they gain knowledge of state laws and regulations regarding the shipping, receiving, storage, and transportation of cannabis products. Working as a cannabis warehouse / packaging employee is a great way to learn how the cannabis industry works behind the scenes, as well as how inventory control works. This would set you up for a variety of cannabis jobs in retail and sales.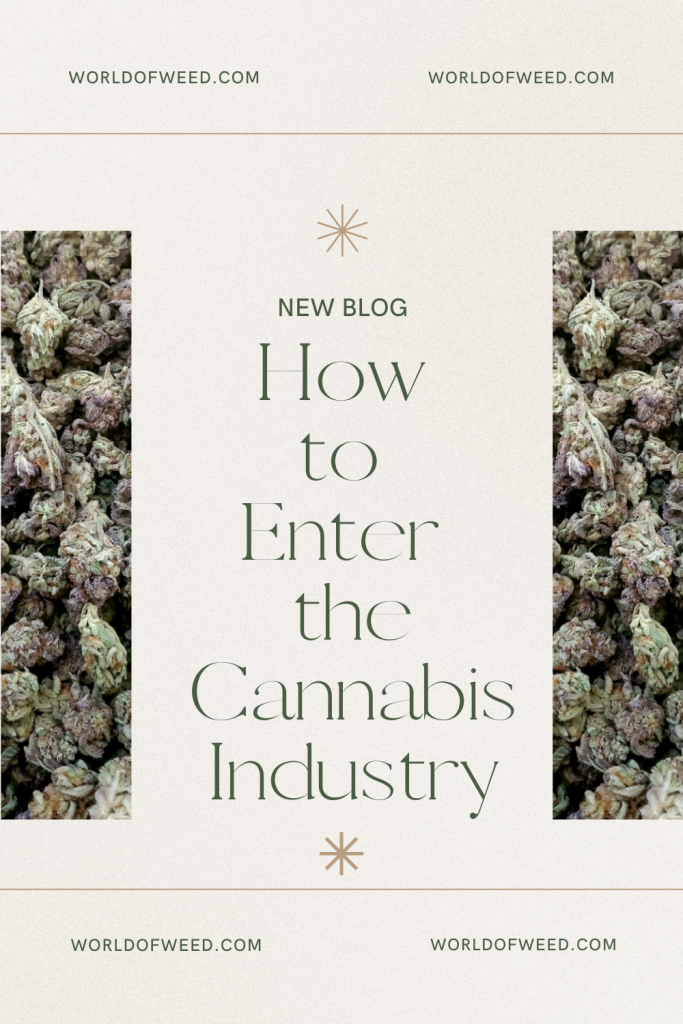 5 Steps for Building a Career in the Cannabis Industry
Cannabis industry careers require dedication, a willingness to work hard, and a respect for the entire process, but also a large amount of professional-level knowledge and skills.
If you're wondering how to move beyond a beginner cannabis job and build a career in the industry, here are some steps to take. 

1. Understand Learning is Never-Ending
It's a fact that the cannabis industry is one that requires specialist knowledge, yet many confuse a general love of cannabis with the professional-standard understanding that is required to truly excel.
Plenty of other industries, like Tech and Finance, require you to sit exams and demonstrations to prove your knowledge if you want to progress. There is no such strict stipulation in cannabis, but do consider taking courses and receiving qualifications to show prospective employers you're dedicated, serious about the industry, and plan to stay at the top of your game.
Our Tips:
Learn as you go along. While recreational dispensary budtenders are not required to get certified to work in the cannabis industry (medical cannabis consultants do), training doesn't hurt. Cannabis Training University is one that provides online dispensary training. They offer courses on everything from cultivation and state laws to medicine and budtending. Completing this program would give you a competitive edge over other applicants, regardless of which cannabis job you apply for.
Classes aren't everything. Seek out informal education such as trade publications, cannabis industry blogs, and consumer reviews. Continue to try different products and take notes on what you've consumed. Doing all of this will help you become fully immersed in what is happening in the cannabis industry.
2. Network, Network, Network
It's true that networking can be every bit as daunting in the cannabis industry as it is in any other trade. However, the cannabis industry tends to be highly sociable and consumption is a common occurrence. Put your worries about mispronouncing terpene names aside to build up a network that will lead to your dream career as you enter the cannabis industry. The most important thing to remember is the approach.
Our Tips:
Attend events. Check your local cannabis industry calendar and social media platforms for relevant events – but don't try to be everywhere at once. Narrow your approach to match your career focus. For instance, if you're interested in sales, attend the big events from the big brands or focus on events that specialize in your particular cannabis area of interest.
Be social online. Social media platforms are well-known to be incendiary places to frequent, but when it comes to the cannabis industry, platforms such as Instagram and Twitter are your key-card to the trade.
Avoid being insular. Just because you're a budtender, don't only attend budtender-focused events. You will run the risk of forming a biased and skewed view of the cannabis industry.
Celebrate your differences. Whether that's exploiting your fascination with hydroponic flower to become a cultivation expert, or seeking out networking groups specifically for your cannabis niche, don't be afraid to be as loud as your weed about what you know.
3. Be Able to See Through the Smoke
Irrespective of the qualifications you just received or your last high-flying cannabis job, there's one major factor that unites everyone in the industry: We all start at the bottom. For cannabis, the bottom often means working long hours, with low pay, and often doing physical labor. It may sound like maximum effort for minimum return on that investment, but getting familiar with the nitty-gritty of the industry provides valuable insight as you enter the cannabis industry.
Our Tips:
Work a Cannabis Grow. Helping out with a cannabis harvest is a unique experience – and your key to understanding the true meaning of a cultivator's exhausted assertion that things are "done by hand." It's an experience that will give any sales pitch a different level of authenticity – from upselling a customer in a dispensary to writing an email as a marketer. Many employers also respect that you have gone from beyond the counter or desk and out into the literal field.
Experience is Everything. Working in a cannabis job will give you undeniable faith in the viability of the competition. If you want to learn about cannabis, getting immersed in it is the best way to do it.
4. Know Your Worth
Let's talk about salary. Or, more prosaically, let's discuss knowing your worth. It's the dream of many people to have a job that stimulates their minds, fulfills their soul, and pays the bills. But, can a cannabis industry career offer all three?
It seems to be an accepted fact that there is not much money to be made or happiness to be had in the cannabis industry if you aren't running a dispensary, are a cultivator, or work in marketing.
However, that is quite untrue.
It all comes down to having a keen awareness of your contextual worth when applying for work in the cannabis industry.
Our Tips:
Seek emotional fulfillment. Working with a product you love, like cannabis, is an unassailable benefit of working in this industry – and many would proclaim that it's this emotional fulfillment that makes the long hours and hard work all worth it. It's a long game, but if you genuinely love what you do, you gain more days to your week.
But, be careful of the "passion factor." Being content with a high school plug wage is one thing, but being exploited in the name of "passion" is another. It is imperative to maintain clear boundaries when working in a cannabis job where the emotional fulfillment is blatantly advertised as a remunerative benefit. You can't pay your bills in smiles.
Consider transferable skills. This is highly relevant if you're in the middle of a career transition. For example, if you have a strong horticultural background, don't make the assumption the only way to enter the cannabis industry is through cultivation.
List your priorities. This is especially pertinent for those pursuing a multi-hyphen career in the cannabis industry. Having a strong sense of your priorities will ensure you don't compromise on your overall cannabis career trajectory.
5. Be Flexible
If you aren't willing to work an eight-to-nine-hour day, five days a week including weekends, within clearly defined parameters, then the cannabis industry likely isn't your best bet. Retail, sales, marketing, and cultivation are all sectors that require long, unsociable hours and large workloads.
Our Tips:
Go where the money is good. As much as being a budtender in a hole-in-the-wall shop sounds appealing, ambitious cannabis enthusiasts know they have to head to the big cities (like Tacoma or Seattle) to really secure a good bag.
Be prepared to move. If you are prepared to take jobs outside of the main towns, but with close access to connecting transport routes that keep the business moving, you will progress in the cannabis industry much faster than someone who only wants to stay in the most trendy parts of the city.
Make your five-year-plan, but not in stone. It's great to have an idea of where you would like to be in the cannabis industry in five years, but in this rapidly changing economic landscape, it's hard to say how the industry will work. It's expected to expand, but legalization is a big part of that expansion. Being flexible and open to new opportunities is fundamental for any career, but even more so with cannabis. Just because you've always dreamed of owning a dispensary, doesn't mean it's the right career choice for you.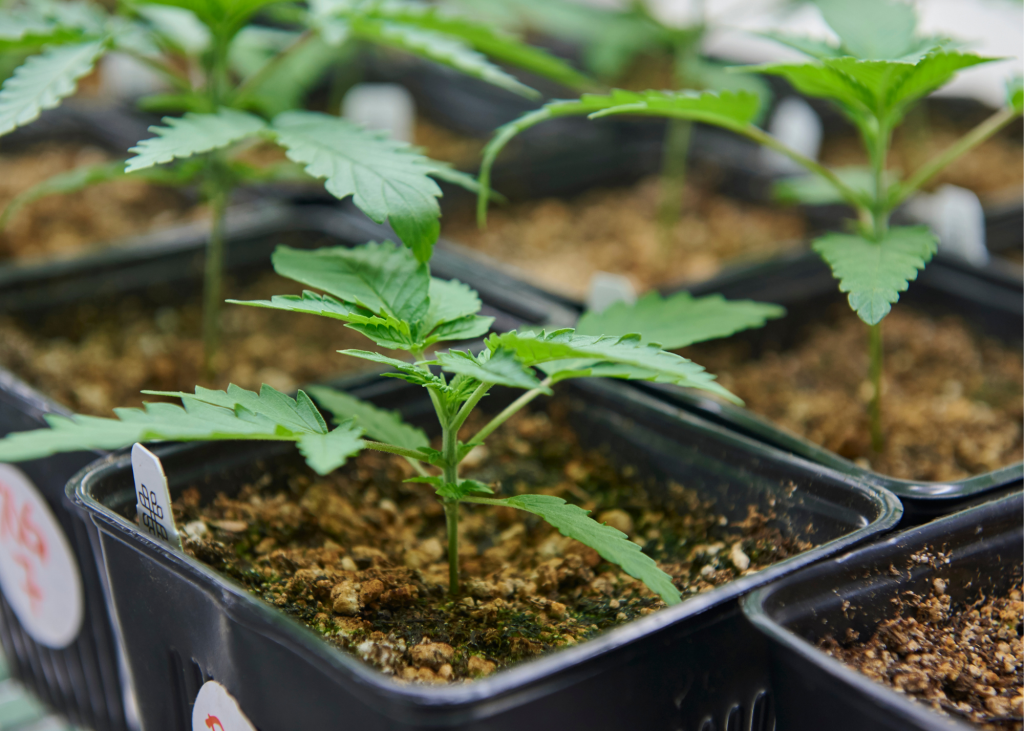 Writing Your Cannabis Resume
The first step on your path to enter the cannabis industry is to craft your resume for the job you want. Whether you have experience in cannabis or not, there are several things you can do to show why you are the best applicant for the position and give yourself an edge when landing an interview.
Our Tips:
Be professional. Begin with a resume template or structure, as this will lay an outline for you and ensure your resume is professionally formatted. Include your contact information in the header, as this makes it easier for your potential employers to find you. Also make sure the information you provide is accurate and neatly organized.
Use quantifiable success in past employment. One of the most effective ways to make your resume stand apart from the rest is to include specific data when listing your past experience and accomplishments in employment, even if it was outside of the cannabis industry. Let's say you helped your last employer to acquire new customers. Include a specific percentage growth that shows you have definitive data to back up your claims. They will know you are not embellishing or, conversely, being too vague to be truthful. Quantifiable success separates you out in the mind of your employer as being someone focused on measurable results as opposed to having abstract qualities.
Highlight past work experience and applicable skills. The cannabis industry is still quite new, which means only a handful of people have any direct experience working for a cannabis business. If you do have this experience, then leverage it by emphasizing the skills you acquired in a clearly defined manner. If you don't have cannabis experience, focus instead on the skills and strengths you do have that will translate as you enter the cannabis industry. For example, if you are applying to become a budtender, having retail experience and knowledge of POS, customer service, and inventory management is a big advantage.
Tailor your resume to a specific job. Tailoring your resume isn't the most exciting part of trying to enter the cannabis industry, but it's definitely one that's highly important. Read and understand the details of the job you're applying for, first of all. Sit down and really read the job description. Then, go through it again and make notes of the points that seem most important and the points to which you could apply your skills and experience. Next, identify the experience that would make your employer most impressed by your application and rework the resume so that experience is immediately relevant. Finally, make sure your resume clearly shows why you are applying and how good of a fit you would be for the position. If it's not immediately evident, then more tailoring of the resume is needed.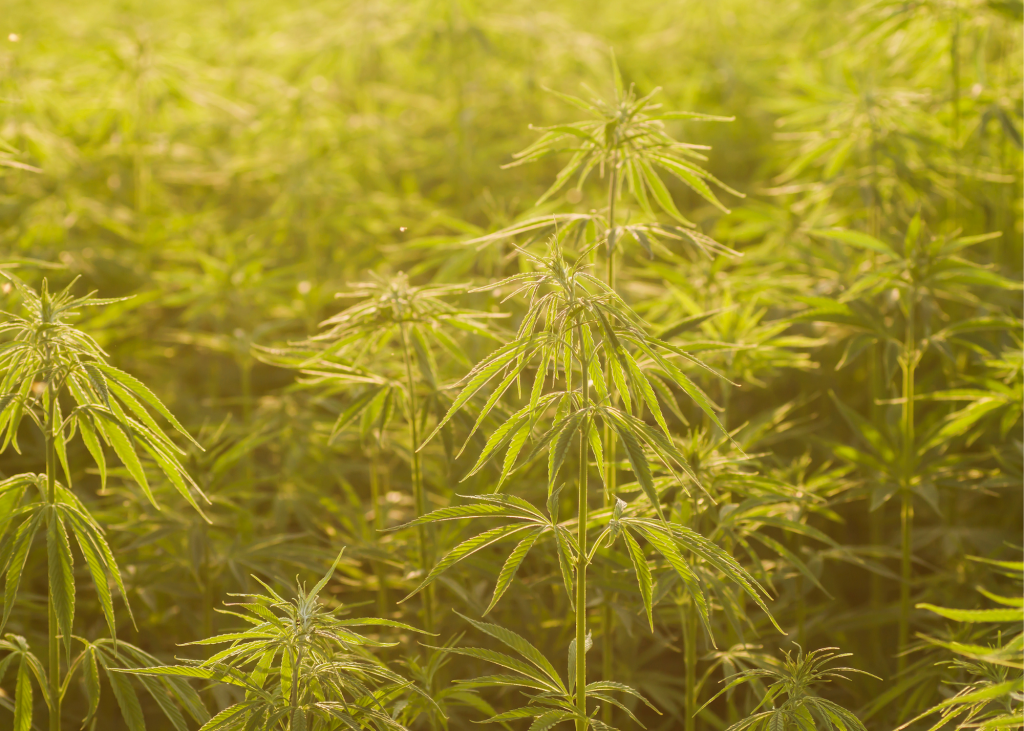 Researching the Cannabis Industry
The cannabis industry is constantly changing, which means you need to be updated on all existing and emerging standards and regulations to be a viable candidate to enter the cannabis industry. The more you can learn about regulations, trends, news, and technologies in the cannabis industry, the easier it will be to set yourself apart from the other potential candidates applying for the same career. Doing your research on the cannabis industry and reading up on the current consumer trends can often compensate for anything you lack in experience.
It's also important to research Washington state's specific laws regarding working in the cannabis industry to ensure you have any necessary certifications for the position you want. If you are applying for a plant-touching position, for instance, you may need to complete a certification process.
Find out Washington's required licenses, application processes, and background checks for the cannabis career in which you are interested. Furthermore, in addition to state certifications, there are also numerous cannabis education programs (such as the one we previously mentioned) that can help you distinguish yourself as a potential job candidate. These certifications include growing, cooking, owning dispensaries, delivery services, medical cannabis, and law.
Having formal industry knowledge shows potential employers you have the drive and willingness to learn everything you possibly can as you enter the cannabis industry.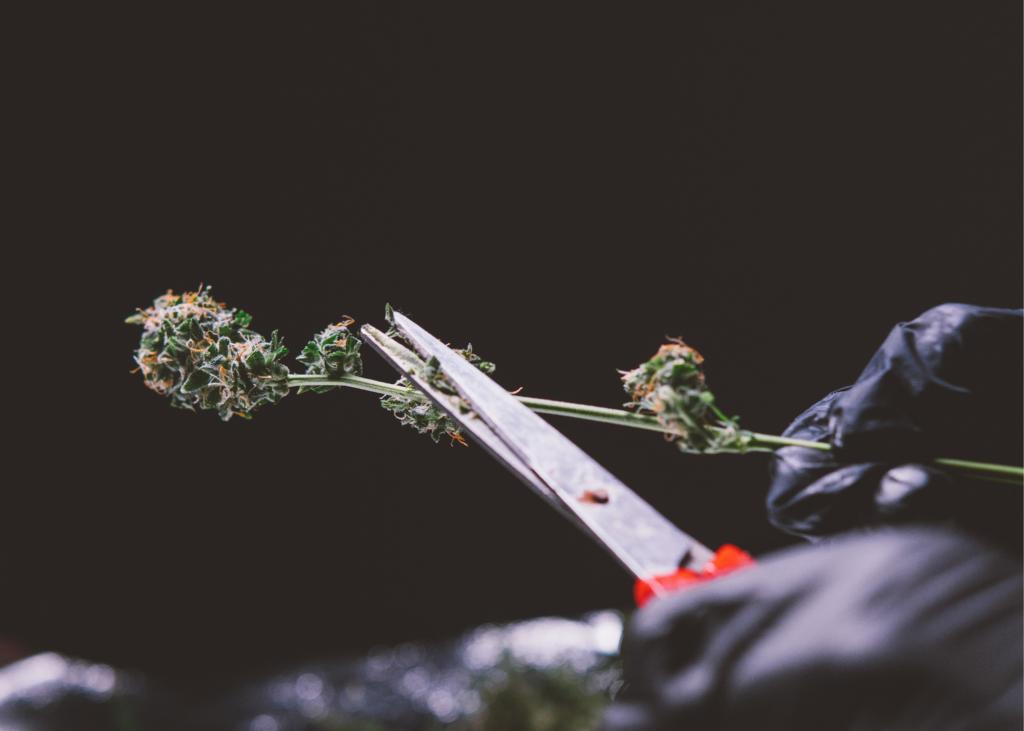 Most Important of All: Don't Give Up!
Deciding to enter the cannabis industry is an exciting, long-term, and thrilling prospect. It's not about just "getting into weed," but rather is about finding companies within the legal cannabis market who are set up for the future and are ready to hire.
Ultimately, while there are some challenges to entering the cannabis industry, perseverance and networking are key.
Do your research on the cannabis industry niche you're more interested in.
Submit in-person applications with a resume tailored to the job you are applying for.
Reach out to cannabis companies you want to work with, both online and face-to-face.
Network, volunteer, and stay connected.
Entering the cannabis industry isn't for everyone, but if you've made it through this entire post, then you're likely quite passionate. And, that's what the new cannabis game needs for future success. 

Need more tips on landing a cannabis industry job? Check out this post on getting a cannabis career.

---
Disclaimer: Marijuana has intoxicating effects and may be habit-forming. Smoking is hazardous to your health. There may be health risks associated with consumption of Marijuana. Marijuana, in any form, should not be used by individuals that are pregnant or breastfeeding. Marijuana is intended for use only by adults 21 and older. Keep out of reach of children. Marijuana can impair concentration, coordination, and judgment. Do not operate a vehicle or machinery under the influence of this drug. This product may be unlawful outside of Washington State.