Binx Buds Raised a Barn
We all know weed makes things better, but some weed makes things better than others.
Like Old McDonald's Farm.
Binx Buds, the mastermind behind the Old McDonald's Farm strains, firmly believes in producing products of only the highest quality. On their farm, they use a greenhouse light-deprivation technique that reduces their carbon footprint, but still allows them to compete with indoor flower.
Their crew is dedicated to the cultivation of cannabis under the sun, and pulls light-hindering tarps everyday during the flower seasons. This results in top quality flower that is harvested before the rainy Washington weather hits.
With the use of the light-dep system, the crew is able to have control over when the flowers enter their bloom cycle, guaranteeing top-quality crops despite the unpredictable weather in the Pacific Northwest.
In addition to the light-dep greenhouse system, the crew also organizes their cannabis plants in a mono-crop style arrangement. By doing so, they're able to dial in each greenhouse specific to the needs and characteristics of each of the strains.
The Binx Buds crew will always reflect back on their indoor cultivation beginnings, but they embrace what the future has to hold while reducing their carbon footprint as much as possible – – bringing you a sun grown-certified product you're sure to love.
The Binx Buds team even does a dry hand-trim on all of their buds just mere minutes before they're packaged. Which means you're guaranteed the freshest aromas and flavors possible.
Old McDonald's Farm Strains
Binx Buds offers a top-quality line of budget buds called Old McDonald's Farm. This sun-grown flower is grown right here in Washington state, and is machine trimmed with competitive pricing so you can get your smoke on without denting your wallet.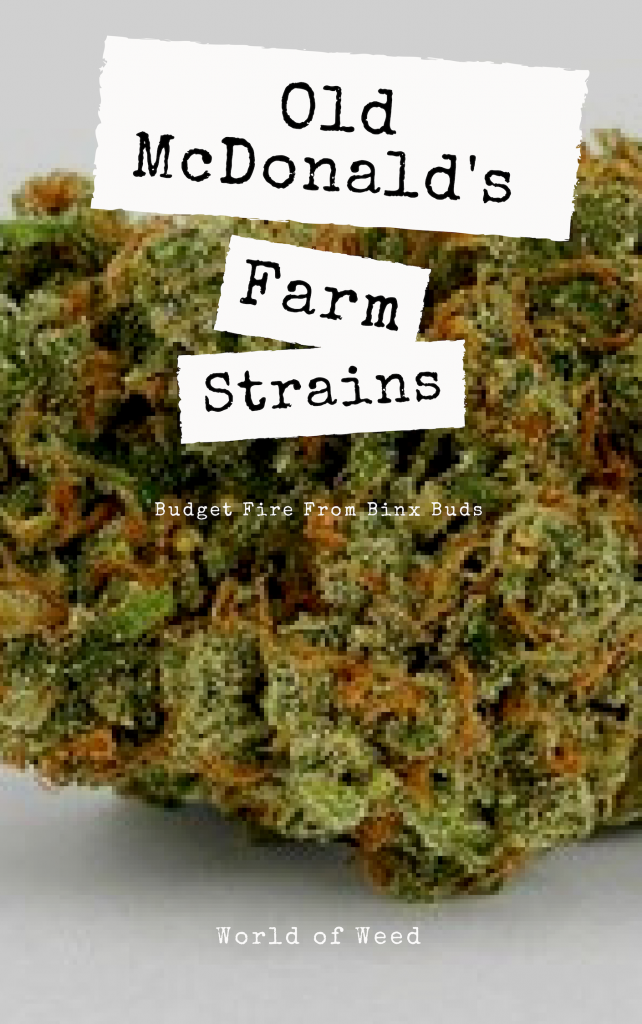 Bubba Kush – 20.77% THC , 0.01% CBD
Bubba Kush from Old McDonald's Farm is a heavy-hitting indica hybrid that has only continued to grow in popularity. With buds on the smaller side of medium, this strain looks like a classic indica. It's got dark green leaves with whispers of purple and orange-red pistils. The buds are highly resinous, with a thick coating of trichomes covering the colorfully pigmented leaves.
The moment you open the container, you get swept up in the chocolate-coffee aroma of the buds, with some subtle fruity notes that tease your senses. Light a bowl, and you'll get to savor a hashy, spicy, slightly earth flavor that's rich and bold with thick, cough-inducing smoke that hovers in the room.
A heavy indica, Bubba Kush starts with a foggy head high that gives way to strong body sedation that intensifies into full couch-lock. While you may be highly relaxed and calm, you'll still be able to maintain mental focus and get things done. This is definitely more of a nighttime strain, with aromatic and sedating smoke and some serious munchies.
Try some Bubba Kush from Old McDonald's Farm today for $10 (3.5g)!
Critical Mass – 19.56% THC , 0.01% CBD
Another one of the strong Old McDonald's Farm strains, Critical Mass is an indica with impressively large buds – – especially with that 19.56% THC level!
With its Afghani x Skunk #1 lineage, Critical Mass carries a sweet, earthy-wood flavor and aroma that accompany a smooth, full smoke. The strain delivers a powerful, body-numbing high that brings on definite couch-lock and sedation. While your body may feel relaxed and calm, the strain offers a focused, creative cerebral high that clears the mind. If you're looking for a way to unwind before bed, this critical mass is one of the must-have Old McDonald's Farm strains.
Come grab some Critical Mass for $10 (3.5g)!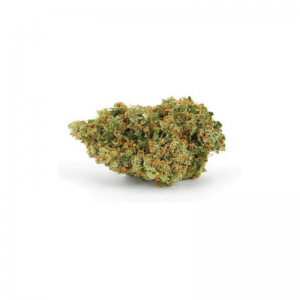 Green Crack – 20.45% THC , 0.01% CBD
The other Old McDonald's Farm strains may be potent indicas, but Green Crack is the epitome of sativa – – even though it looks like an indica. It's got dense, small buds clustered together in large chunks with pale green-yellow leaves. Bright, rust-colored pistils stand out in stark contrast against the green flowers, and the buds are coated in a dusting of milky trichomes, leaving them sticky and sparkling.
Green Crack isn't just a pretty strain, though. It has a dynamic scent that carries a strong citrusy-earth aroma with soft undertones of pine. The smooth, full smoke leaves a slight citrus tang on the tongue, followed by an almost-tropical fruitiness and a hashy exhale.
Despite looking like an indica, Green Crack is a strong, energetic sativa that offers a boost of focused energy that rivals your favorite espresso drink. It's the perfect wake and bake strain, as well as for when you need to get things done. Household chores? Green Crack. Important meeting at work? Green Crack. Creative project? Yup. Green Crack.
Power your day with Green Crack for just $10 (3.5g)!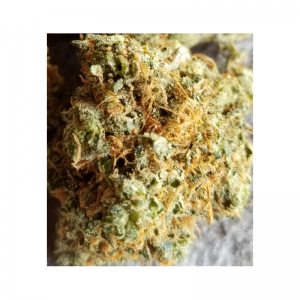 Pineapple Chunk – 20.25% THC , 0.01% CBD
One of the more exotic of Old McDonald's Farm strains, Pineapple Chunk is an intense indica with crushing THC content and fast-hitting, full-body effects. This one has a long-lasting high with some serious sedation and couchlock.
Pineapple Chunk is the offspring of Skunk #1 x Cheese, so you can bet on a tangy, skunky, earthy-cheese aroma and flavor, paired with sweet pineapple notes that comes through on smooth, full smoke.
Enjoy the exotic Pineapple Chunk for only $10 (3.5g)!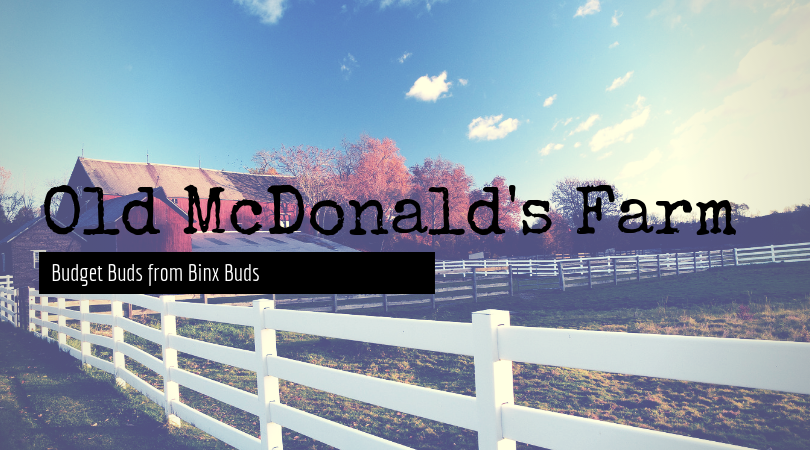 What's your favorite of the Old McDonald's Farm strains?
Let us know in the comments below!
---
Disclaimer: Marijuana has intoxicating effects and may be habit-forming. Smoking is hazardous to your health. There may be health risks associated with consumption of Marijuana. Marijuana, in any form, should not be used by individuals that are pregnant or breastfeeding. Marijuana is intended for use only by adults 21 and older. Keep out of reach of children. Marijuana can impair concentration, coordination, and judgment. Do not operate a vehicle or machinery under the influence of this drug. This product may be unlawful outside of Washington State.