For years now, cannabis has been proven to provide effective relief in treatment of the symptoms and side effects of PTSD and numerous other conditions and disorders.
When an individual with PTSD experiences intense stress or triggers related to the traumatic event, it can exacerbate the issue and even reverse progress that has been made. That's why Fairwinds PTSFree Capsules are a must-have item for those suffering from PTSD.
Fairwinds PTSFree Capsules are specially formulated to help both the mind and body heal and cope with the aftermath of intense stress and mental trauma. Numerous scientific studies have been conducted that proved patients afflicted with PTSD have a notably compromised endocannabinoid system, and these capsules were designed with that fact in mind.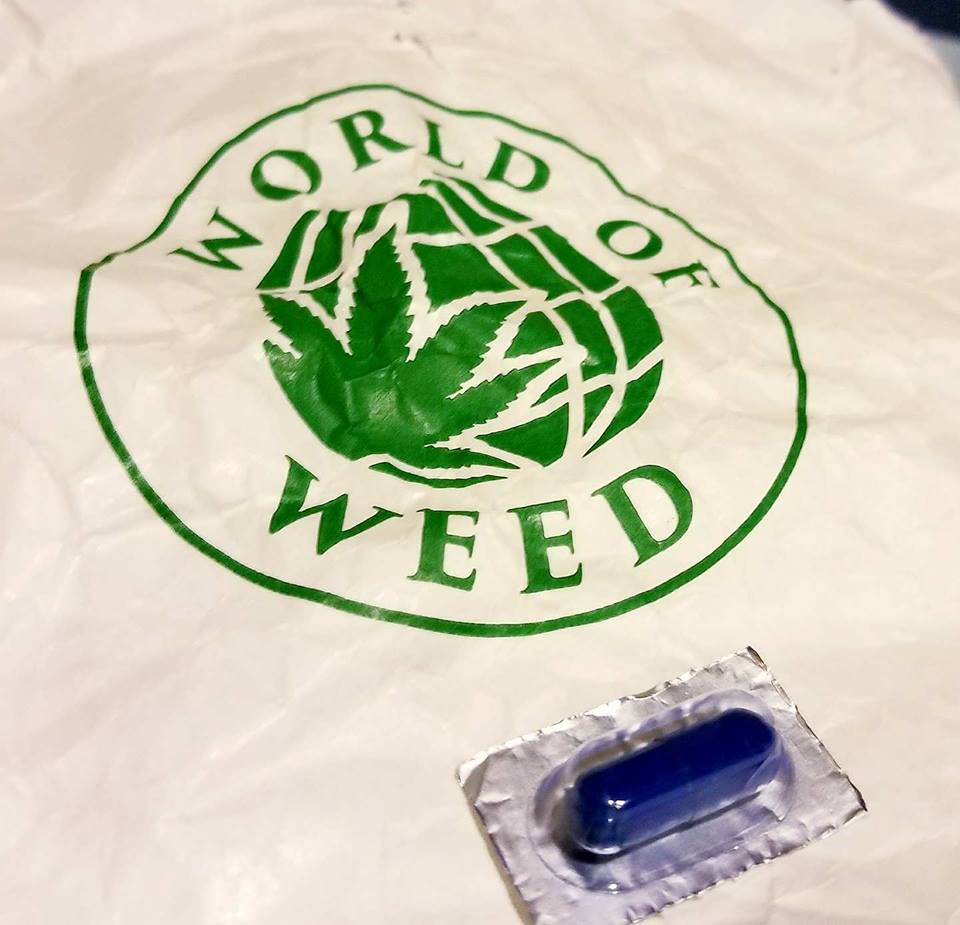 The Fairwinds PTSFree Capsules produce a slight psychoactive effect, yet still offer the maximum amount of stress relief possible. When taken, individuals will feel the calm wash over them, and their stress and anxieties will melt away and be replaced with a mild euphoria.
The Fairwinds PTSFree Capsules formula offer immediate relief, with effects felt with just a single dose. However, for the most benefit, it is recommended that individuals with PTSD use this product daily. Some ingredients, such as Ashwagandha, do not reach their full potential after a full week of daily consumption.
Fairwinds products are designed with supplement processing technqiues and quality assurance standards that are FDA recommended and approved. Plus, 10% of proceeds from the Fairwinds PTSFree Capsules and Companion Tincture are donated to supporting PTSD-related organizations.
How strong are the Fairwinds PTSFree Capsules?
In a 10-servings package, there are:
4 mg CBD / 2 mg THC / 8mg THCA per serving (1 capsule)

40 mg CBD / 20 mg THC / 80 mg THCA per package (10 capsules)
140 mg active cannabinoids per package
The effects are felt immediately, and offer fast relief from PTSD-related symptoms. Just pop a capsule into your mouth, chase it with water, and you'll start feeling a strong sense of calm, relaxation, and euphoria within just a few minutes.
While effects do vary from person to person, they generally last about 1 to 2 hours.
How do others like Fairwinds PTSFree Capsules?

Many individuals with PTSD and other disorders prefer cannabis products to prescribed pharmaceuticals because of the long list of negative side-effects that come with the latter.
Needless to say, it's truly a blessing when an individual with PTSD can find a more natural alternative that is just as effective, if not moreso.
Check out what these individuals thought of the Fairwinds PTSFree Capsules:
"I have been prescribed medication for my PTSD for years, but I never liked any of them. They either didn't work well, or they made me feel weird and out of touch with my emotions and the world around me. But, the Fairwinds PTSFree Capsules provided a relief that truly made me tear up. I cannot recommend this enough. It's calming and made me happier than I have felt in a long time. Finally, something that works that doesn't turn me into a zombie."

"There was an intense calm and euphoria that I never got from the pills from my doctor. It worked immediately, and it lasted for a couple of hours. It got me through a triggering situation, and I couldn't recommend this more."

"I wasn't really sure this would work, because I have tried natural products before without it doing very much. I'm picky. Natural meds tend to not work on me very well. So, when I say this was highly effective, that statement carries a lot of weight. Buy this."

"I was so calm and happy. You can't beat this when it comes to PTSD relief."
How much do Fairwinds PTSFree Capsules cost?
We know how beneficial cannabis is when it comes to medical needs. That's why we offer daily deals and unbeatable prices.
We've got Fairwinds PTSFree Capsules available (100 mg) fo $42.
Have you used cannabis products for PTSD or stress relief? Share your experiences in the comments below!
Disclaimer: Marijuana has intoxicating effects and may be habit-forming. Smoking is hazardous to your health. There may be health risks associated with consumption of Marijuana. Marijuana, in any form, should not be used by individuals that are pregnant or breastfeeding. Marijuana is intended for use only by adults 21 and older. Keep out of reach of children. Marijuana can impair concentration, coordination, and judgment. Do not operate a vehicle or machinery under the influence of this drug. This product may be unlawful outside of Washington State.