Kronik Cannabis Buying Guide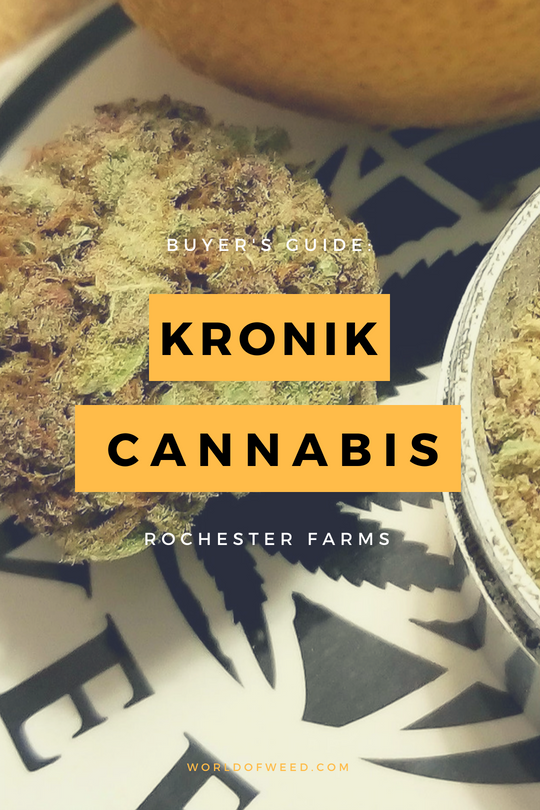 Kronik Cannabis is the brainchild of Rochester Farms, a tier three producer / processor in Washington state. They've been providing retailers with their product since back in January of 2017, after starting later than producers because they wanted to take the time to carefully plan, design, and engineer a state-of-the-art cannabis facility.
And that facility now produces around 500 pounds of high-quality flower each month. This makes it possible for Rochester Farms to provide fresh, top-quality Kronik Cannabis product to you, their customers, at an affordable price.
From flower to moon rocks, Kronik Cannabis has top shelf marijuana products to suit each and every preference.
This Kronik Cannabis buying guide will help you pick and choose your favorites. (We all know it's impossible to pick just one!)
Kronik Cannabis Flower
Green Crack – – 21.4% THC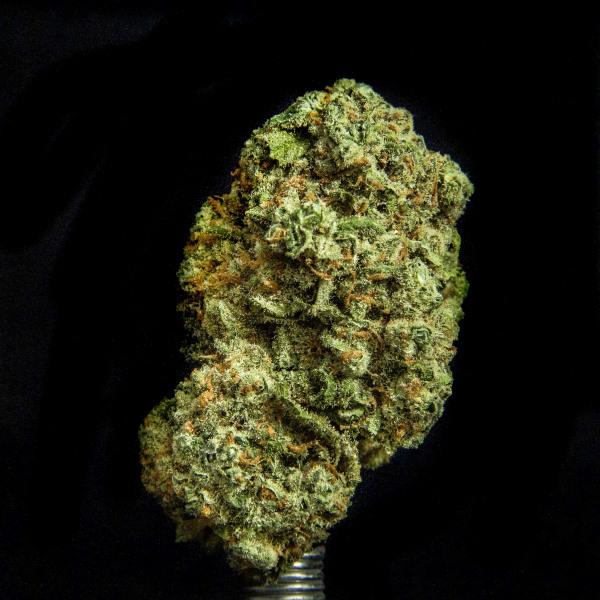 The name may sound a bit nefarious, but Green Crack is one sativa that will perk you right up and give you that lasting energy you need to get through a long day.
The buds hold a tangy, fruity flavor with strong notes of mango and more subtle undertones of sweet-diesel.
Take a few hits of this, and you'll enjoy a high that offers sharper focus, a lasting mental buzz, and a burst of creativity.
Green Crack is the perfect choice for your morning Wake 'n' Bake!
Price:
FLOWER

$89 (14g)

$59 (14g) – – Green Crack Cheapo

PRE-ROLLS

$12 (2-pk) Pre-Rolls


Huckleberry Soda #4 – – 20.2% THC; 0.6% CBD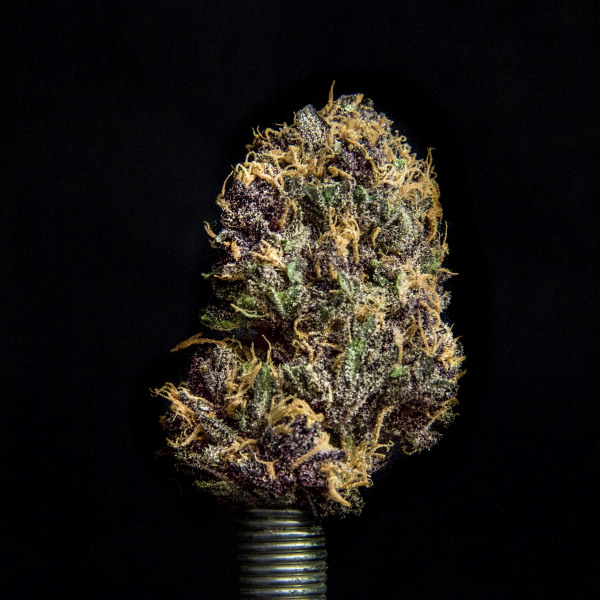 Black Cherry x Huckleberry Hound created this unforgettable indica that cannabis enthusiasts all over Washington just can't get enough of.
The Huckleberry Soda #4 buds are so deeply purple, they look almost black. The strain's unique, exotic cherry / berry flavors and red Skittles aroma puts this strain at the top of the Favorites list for many stoners.
We don't blame them.
With Huckleberry Soda #4 being 80% indica, you can expect a full-body, heavy sedation starting to come on after a few hits. There's a blissful, almost serene cerebral high that makes it the perfect strain for relaxing and de-stressing after a particularly long day.
The couch-lock is strong with this one.
Price:


$8 (1g)
$90 (14g)
$59 (14g) – – Huckleberry Soda #4 Cheapo
Pink Lemonade – – 20.9% THC; 2.1% CBD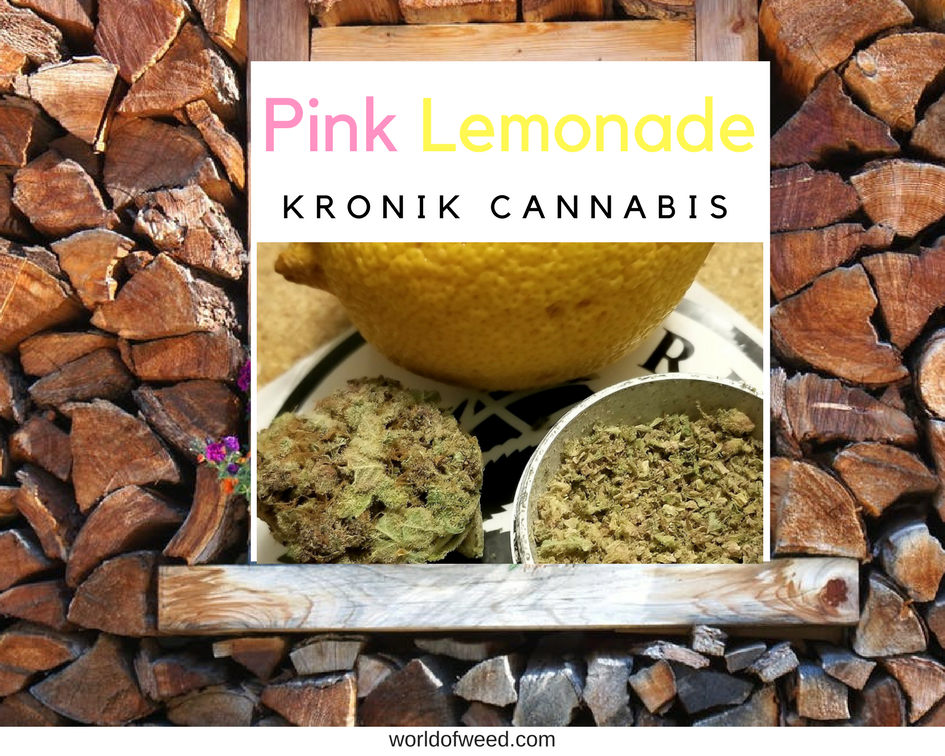 This strain blessed us all with its existence when someone crossed Purple Kush x Lemon Skunk x Some Unknown Strain.
This popular strain is every bit as refreshing and savory as the name suggests. Take a hit, and full smoke carries the sweet, sugary flavors across your taste buds, supercharging your senses just like regular lemonade. Flavors of sweet-sour lemon candy, with mildly earthy undertones, come paired with a sour earth aroma that is complemented by sharp lemon and subtle notes of fruity candy sweetness.
The high of the Kronik Cannabis Pink Lemonade strain is every bit as impressive as its flavor, giving the user uplifting effects that are pretty much all cerebral. As your high builds, that energetic rush will subside. You're then gently lulled into a whimsical, introspective state full of daydreams and nostalgic thoughts.
It's easy to see why the sugary-tart Pink Lemonade strain is in such high demand.
This is a great social strain, or for getting those creative juices flowing.
Price:


FLOWER
$8 (1g)
$25 (3.5g)
$59 (14g) – – Pink Lemonade Cheapo
PRE-ROLLS
– – 22.0% THC; 0.8% CBD
$12 (2-pk)
Purple Persuasion – – 22.7% THC; 0.8% CBD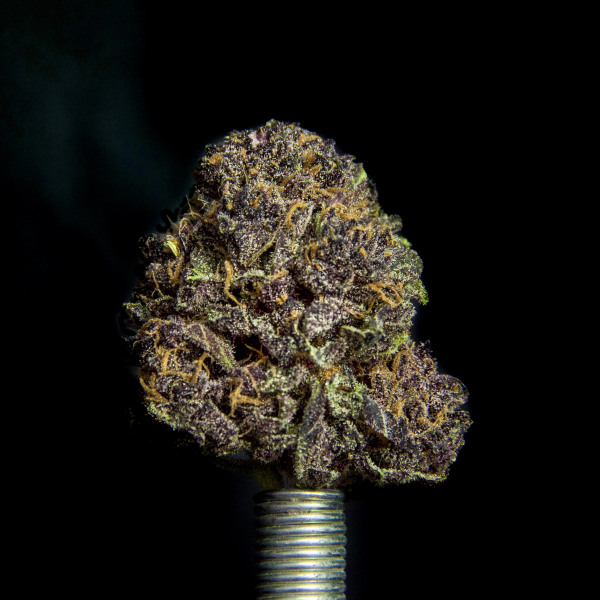 Purple Persuasion is the second installment to Pink Lemonade, with Kronik Cannabis bringing you another potent sativa.
A cross of Pink Lemonade #2 x Pink Dream (Blue Dream x Huckleberry Hound) is every bit as beautiful as it is delicious and aromatic. With its pungent, sweet-berry flavors, Purple Persuasion is as memorable as it is distinct.
And, just as there's no forgetting the flavors and aromas of this deeply purple strain, the cerebral high is one that is definitely worth writing home home about. Being 60% sativa, Purple Persuasion gives you just the right amount of an energetic boost to get you through your morning, or perk you up during the day.
Price:


FLOWER
$8 (1g)
$25 (3.5g)
$90 (14g)
PRE-ROLLS
– – 16.2% THC
$12 (2-pk)
Strawberry Mamba – – 21.9% THC; 0.6% CBD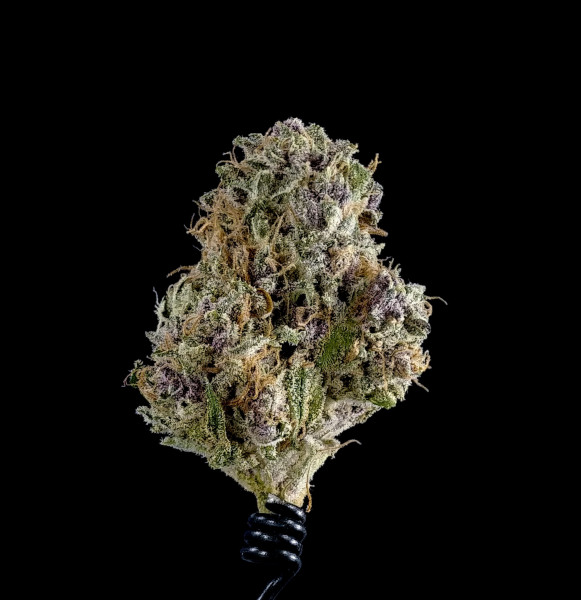 A powerful indica, Strawberry Mamba is one of the most aromatic, exotic, and beautiful strains around. The aroma changes throughout the strain's life, starting with a sharp citrus scent (think 'orange peel') and gradually evolves into a sweet, yet complex strawberries-and-cream flavor with Mamba fruit chews aromas you won't be able to resist.
Being 70% indica, the intense body sedation is hardly surprising. The uplifting and blissful cerebral high complements it well, making it a great choice for chilling with friends or for relaxing in front of the T.V.
No matter how you choose to enjoy the Kronik Cannabis Strawberry Mamba, one thing is for certain:
You're going to want more.
Price:


FLOWER
$8 (1g)
$25 (3.5g)
$59 (14g) – – Strawberry Mamba Cheapo
PRE-ROLLS
– – 24.1% THC
$12 (2-pk)
Superman OG – – 21.8% THC; 0.6% CBD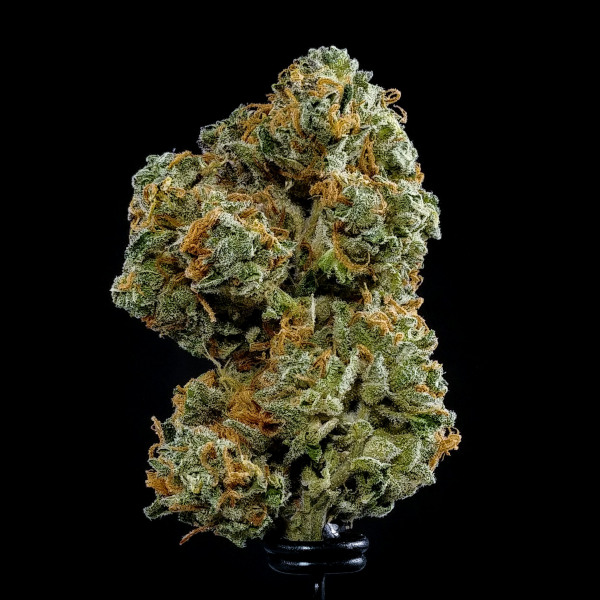 This heavy indica comes from Tahoe OG x Bubba Kush, and is every bit as strong as its name suggests. While the cerebral high is blissful and relaxing, that full-body sedation will put you deep into that couch. With pungent skunky-pine flavors and aromas, the Superman OG is an intensely powerful one that may prove a bit much for novice smokers.
Price:


$89 (14g)
Kronik Cannabis Moon Rocks
CBD Moon Rocks

Simple, yet potent, the Kronik Cannabis CBD Moon Rocks are made by drizzling Sour Cyclone oil over the Sour Cyclone flower, and then covering it in a thick dusting of Sour Cyclone kief.

Sour Cyclone may be an intense name, but these CBD Moon Rocks will have you feeling relaxed, content, and just generally uplifted with only a few hits.
Price:


$30 (1g)
Sativa Blend Moon Rocks

These are everything you didn't know you needed. The sweet Pink Lemonade flower was dipped in energizing Green Crack oil, and rolled in Prism kief – – and then brought to you when you need it most.
Take a couple of hits, and you'll feel that cerebral buzz and increased focus right away. These Sativa Blend Moon Rocks are the perfect productivity boost!
Price:


$30 (1g)
Indica Blend Moon Rocks
Melt away the stress of the day (or week!) with Strawberry Mamba flower, covered with Huckleberry Soda #4 oil, and then dusted with a thick blanket of Superman OG kief.

If you're looking for some heavy-hitting indica, these Indica Blend Moon Rocks are exactly what you've been looking for!
Price:


$30 (1g)
Meet Kronik Cannabis!
The team behind Kronik Cannabis is just as great as their products. Stop by our store on Friday, 8/24 from 4-8pm for the Kronik Cannabis Vendor Day!

Get a chance to check out their products, ask them questions, and learn more about this highly popular cannabis brand.
Bonus:
We're going to be offering 20% off all Kronik Cannabis products , so be sure to stock up on your favorites!
---
Disclaimer: Marijuana has intoxicating effects and may be habit-forming. Smoking is hazardous to your health. There may be health risks associated with consumption of Marijuana. Marijuana, in any form, should not be used by individuals that are pregnant or breastfeeding. Marijuana is intended for use only by adults 21 and older. Keep out of reach of children. Marijuana can impair concentration, coordination, and judgment. Do not operate a vehicle or machinery under the influence of this drug. This product may be unlawful outside of Washington State.