Whether you're enjoying brunch, a party, or a fun summer picnic, nothing goes down like a mimosa on a hot summer day. A traditional mimosa, with its sweet orange juice and sparkling champagne, makes for the perfect sipper — but we're not always into drinks.
Instead of the usual mimosa as a tired cocktail, give the Blood Orange Mimosa strain a try with a CO2 vape cartridge from Optimum Extracts. Alternative citrus flavors and sweetness are a good place to start when reinventing a mimosa; high THC levels and uplifting cerebral effects take it to the next level.
This Blood Orange Mimosa strain is a unique twist on the classic mimosa, here to save you from basic celebrating. So, skip the brunch drinks this weekend and toke on this Blood Orange Mimosa CO2 vape cartridge at home.
Blood Orange Mimosa Strain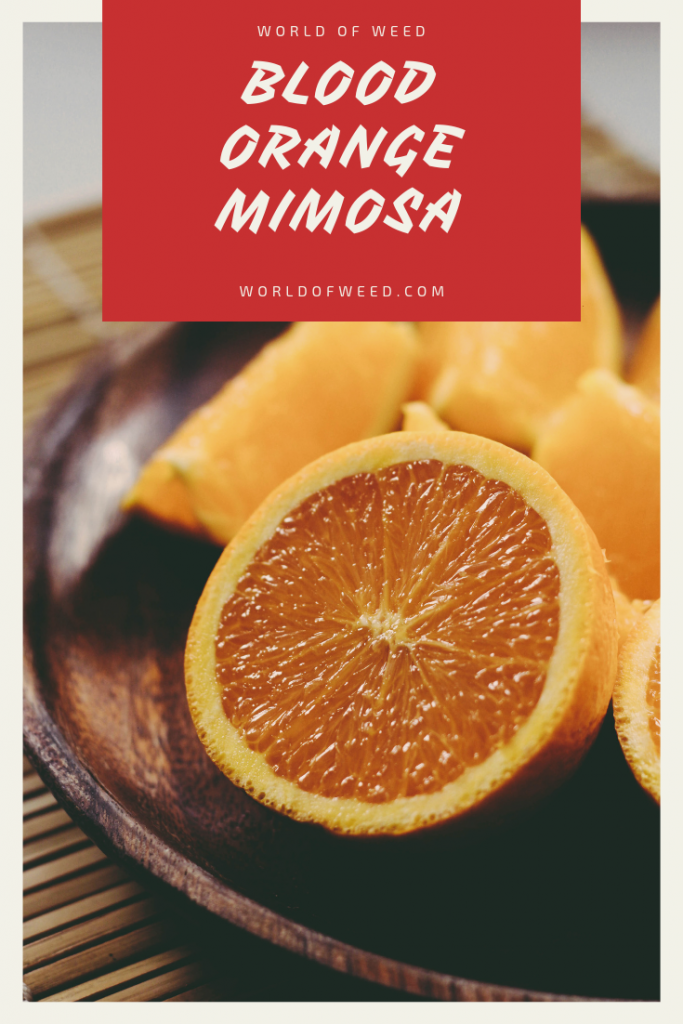 Blood Orange Mimosa is a potent hybrid that's a delicious phenotype of the well-known Tangie strain, born from crossing Cali Orange and Appalachia.
This tangy strain holds a sweet-orange aroma and flavor, with spicy-citrus undertones that make it nearly impossible to have just one hit.
This Blood Orange Mimosa THC cartridge from Optimum Extracts will bring on uplifting cerebral effects with each pull, filling you with physical and mental energy and focus, before melting down into a full-bodied calm. If you need to get work done, or just want to chill out at home without getting too sleepy or couch-locked, this cartridge is exactly what you're looking for. Just watch out for munchies! This THC cartridge has 72.9% THC and 5% CBD, and stirs up a serious appetite!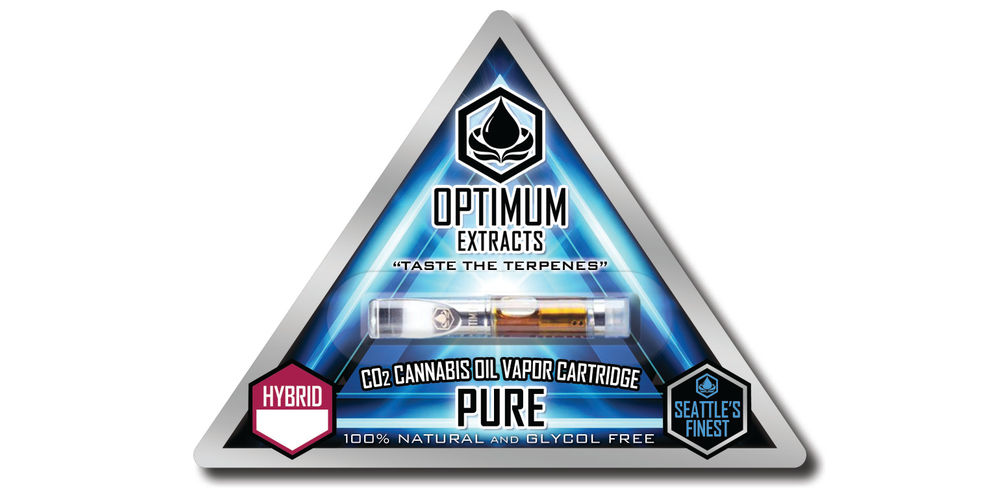 Pure CO2 Cannabis Oil Vape Cartridge
This refreshing Blood Orange Mimosa CO2 vape cartridge comes from Optimum Extracts, which produces products without any glycols or additives.
They use only medical-grade carbon dioxide (CO2), and then they refine it using the most up-to-date, scientifically sound, and cleanest distillation process.
Optimum Extracts cartridges stand above the rest because they use only organic ethanol as a means of removing the waxes and fats from the raw oil. Their temperature-based process separates the organic solvent from the solution, while still retaining a broad spectrum of cannabinoids and terpenes. They finish a zero atmosphere, total-vacuum process that eliminates all traces of residual solvent and moisture.
The result?
Superlative, pharmaceutical-grade cannabis oil with a light golden amber color, rich with the full essence, flavors, and aromas of the original cannabis plant from which it was made.
These carts are true to the strain, and this Blood Orange Mimosa cartridge is no exception.
Have you had the Blood Orange Mimosa strain?
Tell us what you thought down in the comments!
---
Disclaimer: Marijuana has intoxicating effects and may be habit-forming. Smoking is hazardous to your health. There may be health risks associated with consumption of Marijuana. Marijuana, in any form, should not be used by individuals that are pregnant or breastfeeding. Marijuana is intended for use only by adults 21 and older. Keep out of reach of children. Marijuana can impair concentration, coordination, and judgment. Do not operate a vehicle or machinery under the influence of this drug. This product may be unlawful outside of Washington State