Spring is just around the corner. If your season is full of family and social gatherings that require sweets and treats that are as festive as they are yummy, these four cannabis candies from Botanica Seattle definitely fit the bill.
You don't need to have a special spring party or some other special occasion to enjoy these edibles, though. Just open up the bag and dig in!
The Best Spring Candy for Stoners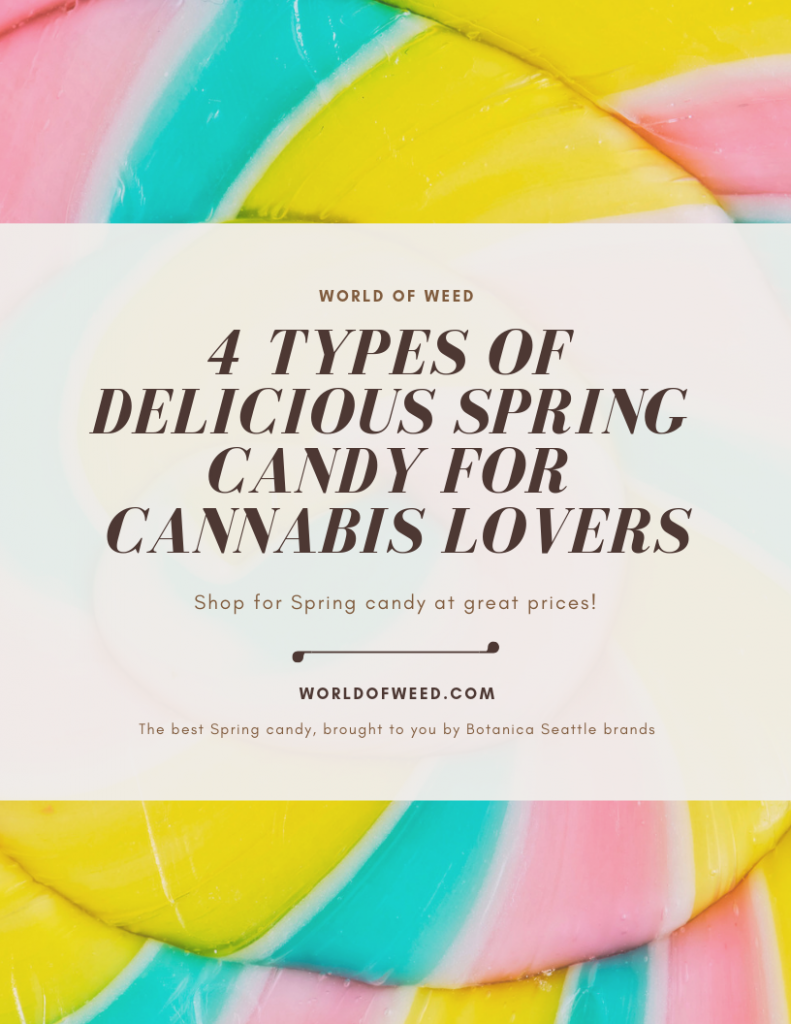 Journeyman Fruit Jellies
Journeyman Fruit Jellies definitely belong at the top of any list about the best Spring candy! Made with fresh fruit puree for great taste, and infused with THC for a cannabis-packed punch, these candies are positively bursting with flavor.
Journeyman Berry CBD Fruit Jellies
Price: $33 (10 pk)
Journeyman Berry Fruit Jellies
Price: $7 (2pk)
Price: $25 (10 pk)
Journeyman Grape Fruit Jellies
Price: $7 (2pk)
Journeyman Mango Fruit Jellies
Price: $7 (2pk)
Journeyman Northwest Fruit Jellies
Price: $25 (10 pk)
Journeyman Couch Potato
Hybrid – 100 mg THC
The Journeyman Couch Potato is one of the best Spring candy options available in Washington. These treats are chunks of chocolate packed with bits of potato chips, and infused with cannabis. Sweet, salty, creamy, and crunchy, these candies are everything you didn't even know you needed.
Price: $25 (10 pk)
Journeyman Weed Tarts
Hybrid – 100mg THC
Journeyman Weed Tarts are delicious, fruity bits infused with cannabis! Mouth-watering tartness with a sweet, fruity kick is packed into each round bite. Get your recommended daily serving of fruit AND weed with these Journeyman Weed Tarts. Flavors: Cherry, Green Apple, and Lemon
Price: $25 (10 pk)
Tropical Weed Tarts come in: Tropical Punch, Mango, and Passion Fruit.
Price: $25 (10 pk)
Moxey's Mints Cinnamon Mints
Indica – 100 mg THC
All of Mr. Moxey's Mints are created with microdoses, enabling you to control exactly how much THC or CBD you are (or aren't) consuming. You can decide the right amount of cannabinoids for your system, creating homeostasis within your body.
Delicious, portable, and discreet, each cinnamon mint is infused with THC derived from cannabis sourced from partner farmers and grown without the use of pesticides.
Price: $25 (20 pk)