Best Cannabis Concentrates From Dank Czar
Marijuana flower and edibles are obviously great but, sometimes, you need something with a bit more potency to it.
That's where dabs come in.
These three best cannabis concentrates from Dank Czar are total game-changers, and definite must-haves you're going to want to pick up.
About Dank Czar Concentrates
Dank Czar has been a fixture in the cannabis community ever since they were founded back in 2012. Deep in the early medical marijuana movement in Washington, Dank Czar was the original cultivation and processing team behind A Greener Today.
Their focus has always been to produce and extract only the highest quality, most unique flavors, and highest potency cannabis has to offer.
And they've definitely met that goal each time. With 40+ years of experience under its belt, Dank Czar is one of the most knowledgeable producers in Washington.
And it's that knowledge, excellence, and experience that make Dank Czar products stand out as some of the best cannabis concentrates in Washington.
Three Best Cannabis Concentrates in Washington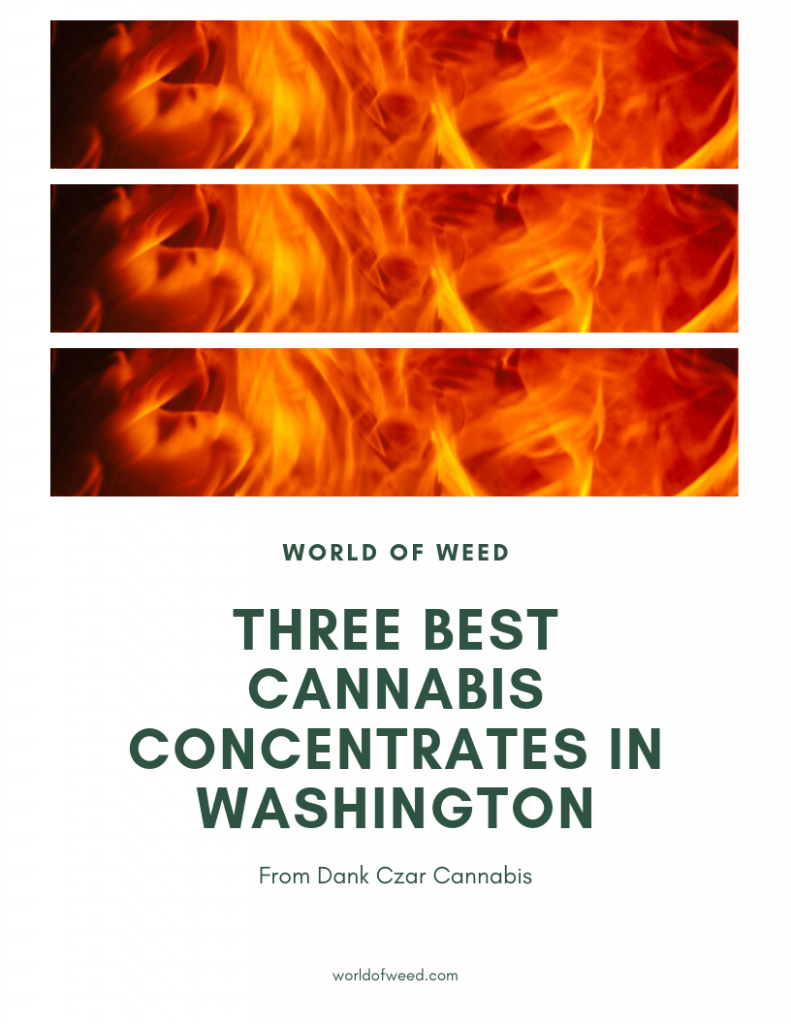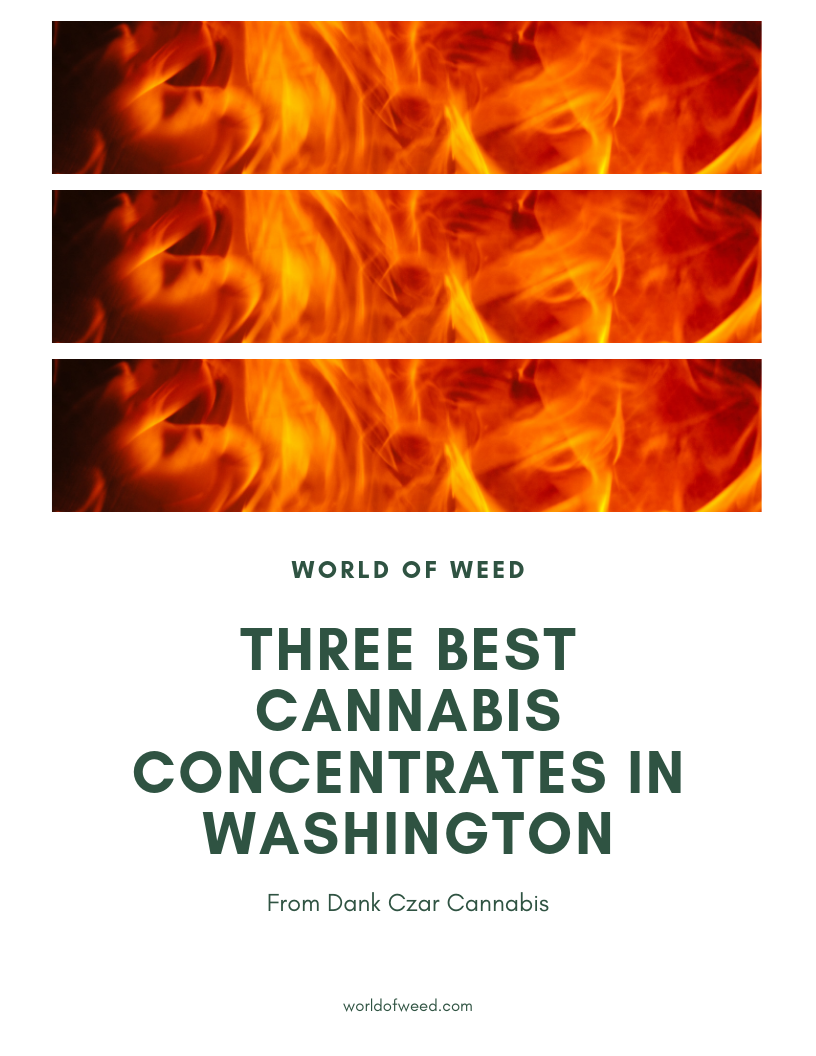 Dosi-Cake Diamond Caviar
Live Resin ; Indica ; THC 80%
This indica dominant strain comes from a cross of Do-si-dos and Wedding Cake. This sweet strain sparks your appetite and a positive mindset. Dosi-Cake leaves you relaxed and carefree.
Lemon Cookies Diamond Caviar
Wax ; Hybrid ; THC 76.2%
Lemon Cookies is a cross of Lemon Haze and Girl Scout Cookies. This hybrid strain produces an uplifting euphoria and balanced by relaxing effects. Expect citrus flavors and aromas.
Lili Koi Diamond Caviar
Live Resin ; Sativa hybrid ; THC 75% , CBD 0.4%
Lili Koi sparks a stimulating rush of euphoria and creative inspiration. Great for daytime use with projects or social gatherings.
---
Disclaimer: Marijuana has intoxicating effects and may be habit-forming. Smoking is hazardous to your health. There may be health risks associated with consumption of Marijuana. Marijuana, in any form, should not be used by individuals that are pregnant or breastfeeding. Marijuana is intended for use only by adults 21 and older. Keep out of reach of children. Marijuana can impair concentration, coordination, and judgment. Do not operate a vehicle or machinery under the influence of this drug. This product may be unlawful outside of Washington State.