If Halloween and parties are your thing, then hosting a dope Halloween party for stoners is a no-brainer. Whether you decide to go all out with your party and book a venue, or you're just simply having everyone come over to your place, a truly good stoner Halloween party means people are talking, dancing, eating spooky snacks, refilling their beverages, and (big bonus) getting as lit as possible. Yours can be just as great.

Here's your guide to having throwing the dopest Halloween party of the year.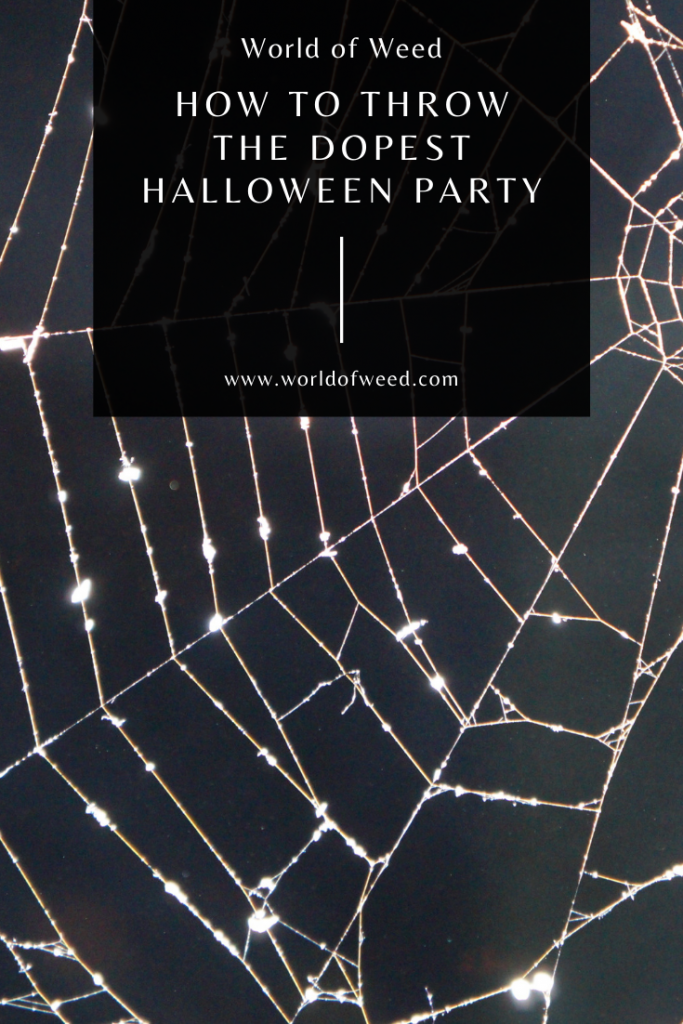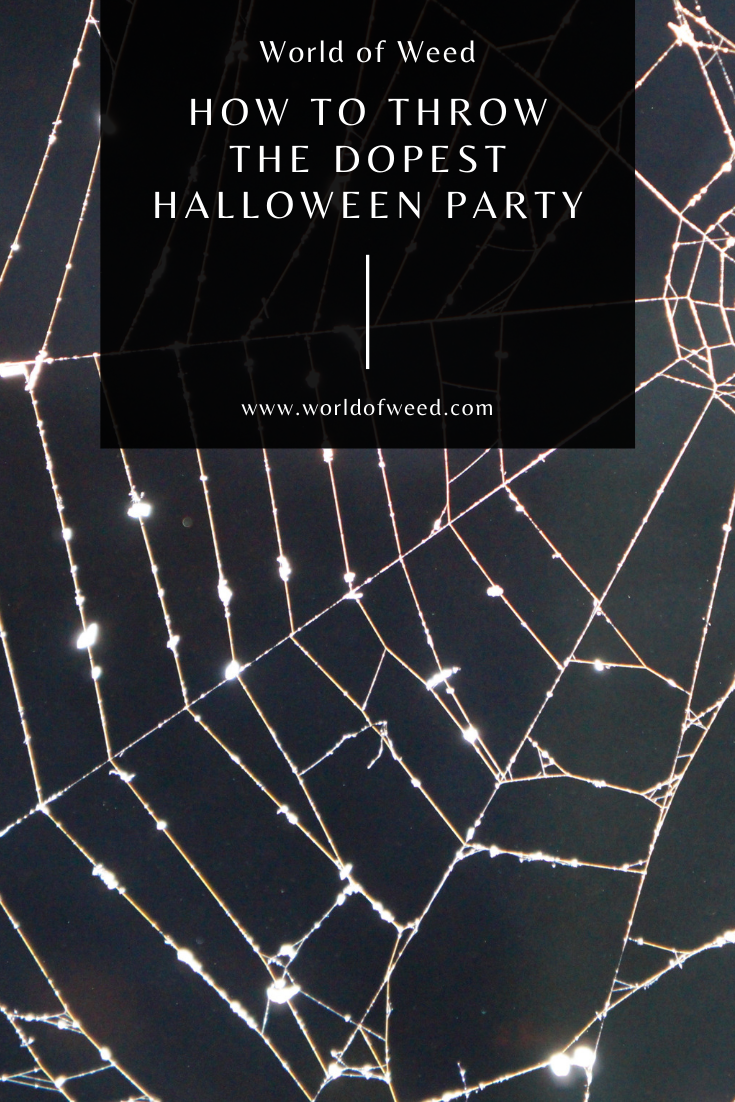 ---
Invitations
Even for the most casual of Halloween parties, invitations are key. They set the tone, and make it a celebration and not just a smoke sesh with costumes. Digital invitation services are great for tracking the number of people who are coming. Facebook event invites are quick and easy to use.
Decorations
Go all out when it comes to your Halloween decorations. After all, this is a party! Everyone loves the unexpected, and Halloween is perfect for that. Endless possibilities abound with drapery, fake cobwebs, and spooky LED lighting – such as dark reds, blues, and purples. Head to a Spirit store, and you'll find everything you need.
Food
The food you serve at your Halloween party should be another aspect of your decor. Get creative with food and drink, trying some popular fall desserts — medicated, of course!

Let your guests know which foods are medicated, if they're not in labeled packaging. Try to limit just one or two edibles per person, to avoid anyone getting too high and not having a good time.

Drinks
Make up some extra special punch (add a severed hand and fake eyeballs for extra Halloween effects) using cannabis tinctures or cannabis sodas. Serve blood-red cannabis cocktails for added creepiness.

Partying
In addition to some fun stoner Halloween activities we already talked about, we've got some tips for ways to make sure your Halloween party is the best of all Halloween parties.
Use the candy to your advantage when hosting a Halloween party for stoners. If you're at your house, encourage people to congregate in certain areas by having the best candy there. Keep people out of certain areas, like the kitchen, by not having any candy in there. Nothing keeps people in a room like medicated chocolate.

Put together a playlist of songs that fit with the dark Halloween theme, but are fun to listen to. If you want dancing at your party, make sure the songs are something people can move to.

Have a costume contest half-way through the party (include that on the invitation) and hand out some dank prizes for the scariest, silliest, prettiest, etc., ensembles. Make your friends extra happy (and ensure your party is the best) by handing out prizes your fellow stoners will love, such as a pipe or some flower.
Get people laughing with fun games like charades or Cards Against Humanity.
---
What do you think makes a Halloween party fun? Share your best ideas with us down in the comments.
---
Disclaimer: Marijuana has intoxicating effects and may be habit-forming. Smoking is hazardous to your health. There may be health risks associated with consumption of Marijuana. Marijuana, in any form, should not be used by individuals that are pregnant or breastfeeding. Marijuana is intended for use only by adults 21 and older. Keep out of reach of children. Marijuana can impair concentration, coordination, and judgment. Do not operate a vehicle or machinery under the influence of this drug. This product may be unlawful outside of Washington State