From parties and festivals to private smoke seshes, April 20th is known as the international day of cannabis celebration — a day for stoners of all kinds to come together in appreciation of the plant we all love so much. However, as 4/20 approaches this year, many cannabis enthusiasts find themselves struggling to come up with fun and exciting ways to celebrate while isolating during the Corona virus outbreak. 

When you're stuck in your house, unable to have friends around, it can be rather difficult to celebrate. So, we came up with a list of 10 fun ways to celebrate 4/20 in quarantine.

But, first, let's talk a bit about the history of 4/20.

History of 4/20
The history of 4/20 dates back to 1971, when five students at San Rafael High School would meet at 4:20 p.m. on campus to smoke weed. This group became known as the "Waldos" because they would meet at a wall. They used "420" as code for marijuana when talking to each other, especially in front of others or on campus.

Later, one of the group got to work as a roadie with Grateful Dead, the band that popularized "420." In late 1990, a group of Grateful Dead fans passed out flyers that invited people to a sesh to smoke "420" on April 20th at 4:20 p.m.. One of the flyers was picked up by a reporter for High Times magazine, which printed the flyer in 1991 and continued to use the term "420" to mean marijuana. Soon, the term became used around the world. The smoke sesh gathering continued each year, and it has become an international stoner holiday.

But, quarantine can make it difficult to celebrate 4/20, so we've listed out ten fun ways to partake at home when the big day rolls around.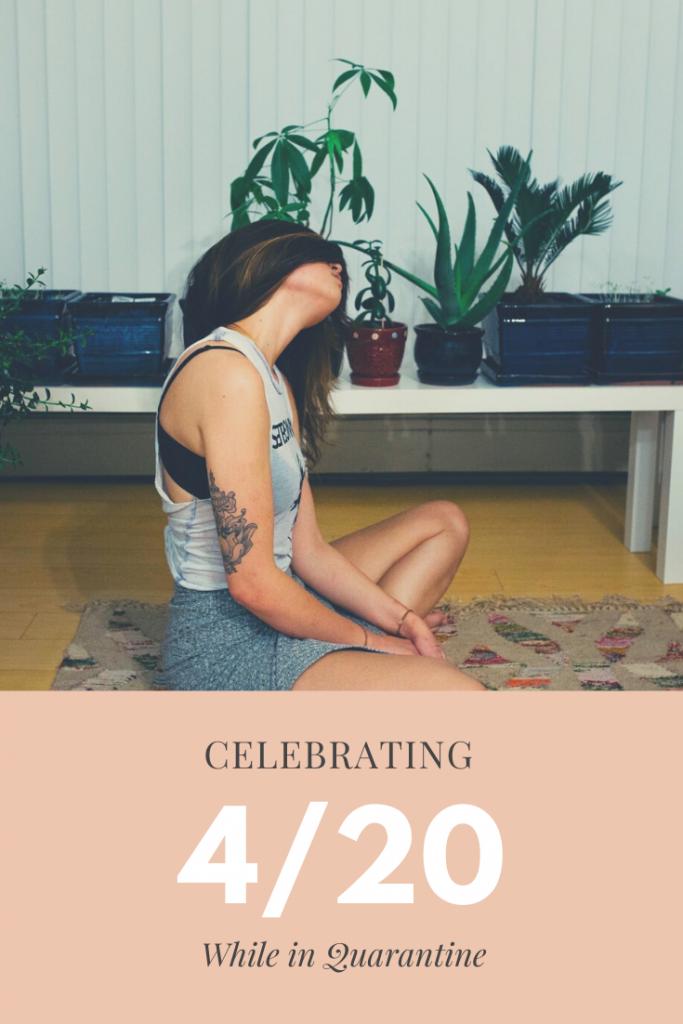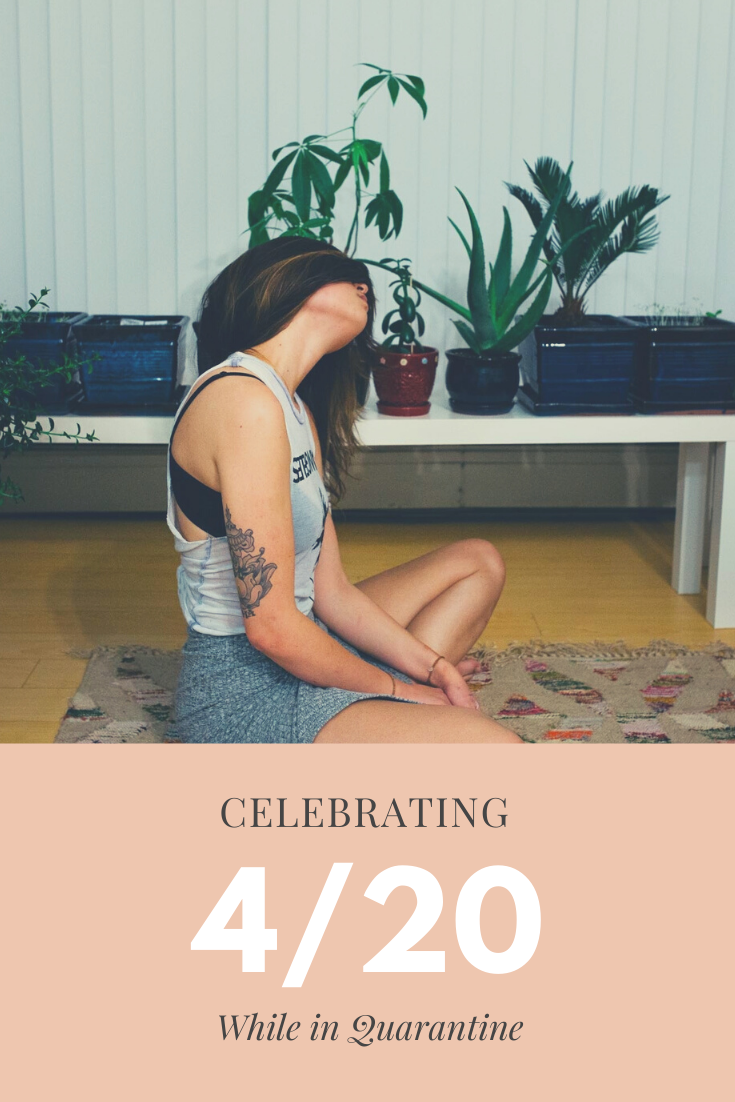 10 Ways to Celebrate 4/20 in Quarantine
1. Throw a virtual party
Honestly, a virtual party is like a dream come true — there's no cleaning up afterwards! Organize your own virtual 4/20 party with a video conferencing app like Skype, FaceTime, Zoom, or Google Hangouts. You can still do things like:

Decorate your area with plenty of green and pot leaf motifs. Add balloons and lights to make the area really festive.
Smoke with friends — and you don't have to puff puff pass!
Play games like smoking games or more traditional games like online Scrabble
Have happy, uplifting conversation. You can chat away with all of your friends without having to worry about being too close. Just remember that it's a party, so keep the conversation light and positive. Avoid talking about COVID-19 and everything that's going on. Parties are supposed to be a fun escape, and that topic of conversation would only bring the mood down.
2. Binge watch TheWeedTube
In case you're unfamiliar, TheWeedTube is a site for video creators who were removed from YouTube and Instagram because cannabis is a violation of their terms of service. 

There are plenty of videos, all related to weed, to sit and binge watch. The content ranges from funny skits to bong rips. Watch videos and, of course, smoke along.
3. Bake a special cake
4/20 is a stoner holiday, and holidays require cake. So, why not bake a cannabis-infused cake for yourself? Not only do you get high, but you get to satisfy the inevitable munchies that come from consuming weed.
4. Watch stoner movies with friends
There is a Chrome extension called Netflix Party that allows you to watch movies with a group of friends. You can chat to one another and can even pause the movie if one of you needs to leave the room for a moment.

Gather up your friends and have a virtual stoner movie night while you all smoke from the comfort and safety of your own homes. 
5. Read about weed
What better way to celebrate weed than by reading about it and all of its many uses? Check out the rest of our blog, and learn new things about cannabis.
6. Hotbox a room in your house
One of the best ways to celebrate 4/20 is to get super lit. And one of the most effective ways of doing that is by hotboxing a room, blanket fort, empty closet, or even a tent. Smoke blunts and joints to produce the most smoke, and take dabs in between. You'll get that room smoky in no time.

Tip: Put a towel against the bottom of the door, so less smoke escapes the room. Bring everything you need with you, so you don't let smoke out by coming and going out of the room. Make sure to have water handy!
7. Take advantage of 4/20 deals
Most dispensaries are still open and doing business. Take advantage of their 4/20 deals and stock up on your favorites. Then, go home and try a bit of each product. Smoke flower, take a dab, eat an edible, and get as baked as possible.
8. Dress up
Wear your favorite weed-related clothing for 4/20. Now is the chance to go all out and dress yourself in stoner apparel from head to toe. Take selfies to share to social media, so you're partying with the rest of the stoners.
9. Drink cannabis cocktails
Follow our recipe for a cannabis-infused Strawberry Daiquiri, and then sip on it as you celebrate 4/20. Go one step further and have cannabis cocktails with your friends over video chat.
10. Smoke and follow tutorials
Tutorials can be fun to follow at any time, but they're even more fun when you're stoned. Head to YouTube and pick a creative tutorial, such as painting, drawing, or makeup. Choose your smoking device, get your flower or dabs ready, and spark up. Keep smoking as you follow the tutorial.

The result? You'll either have a masterpiece you had fun creating, or you'll just have fun creating something. Either way, you win. 

Celebrating 4/20
With the COVID-19 outbreak keeping everyone inside, it can be difficult to celebrate 4/20 the way you normally would. You're not supposed to have a gathering, so you need to rely on technology to help you see your friends — and virtual parties are one of the best ways.

4/20 is the holiday for stoners around the world, and there are plenty of ways to celebrate it, even when in isolation.
How are you celebrating 4/20 this year? Share your fun plans with us down in the comments.
---
Disclaimer: Marijuana has intoxicating effects and may be habit-forming. Smoking is hazardous to your health. There may be health risks associated with consumption of Marijuana. Marijuana, in any form, should not be used by individuals that are pregnant or breastfeeding. Marijuana is intended for use only by adults 21 and older. Keep out of reach of children. Marijuana can impair concentration, coordination, and judgment. Do not operate a vehicle or machinery under the influence of this drug. This product may be unlawful outside of Washington State