If you've been thinking about buying weed from marijuana pot shops, but find yourself wondering, "What is a recreational dispensary? What's a medical dispensary? How do I tell the difference?" then you've come to the right post. With more states starting to legalize recreational marijuana, now is the best time to learn.

You may be feeling a bit nervous about buying pot, as some people associate it with illegal activities and the black market. However, there is a growing pile of evidence that shows cannabis can help provide therapeutic benefit for a wide variety of conditions and ailments. It's also been around for centuries, valued for its therapeutic qualities.

In this post, we'll cover:

What recreational marijuana is
What medical marijuana is
The differences between THC and CBD
How to buy recreational marijuana in Washington
While reading, keep in mind that although both recreational weed and medical marijuana are legal in Washington, we are a recreational cannabis dispensary. With that in mind, let's dive into the differences between recreational and medical marijuana.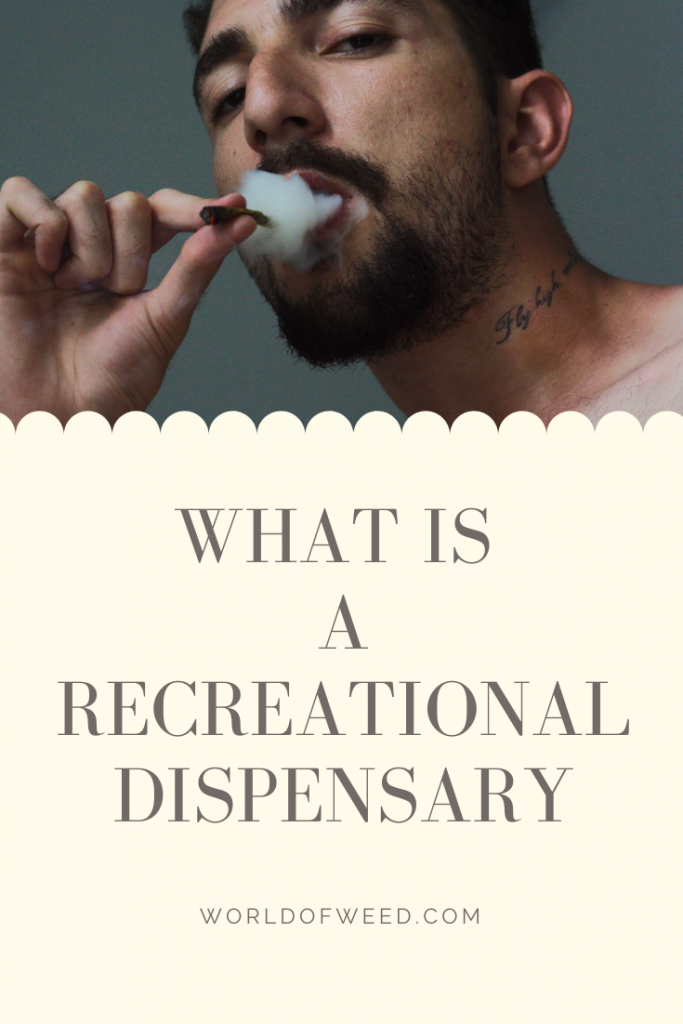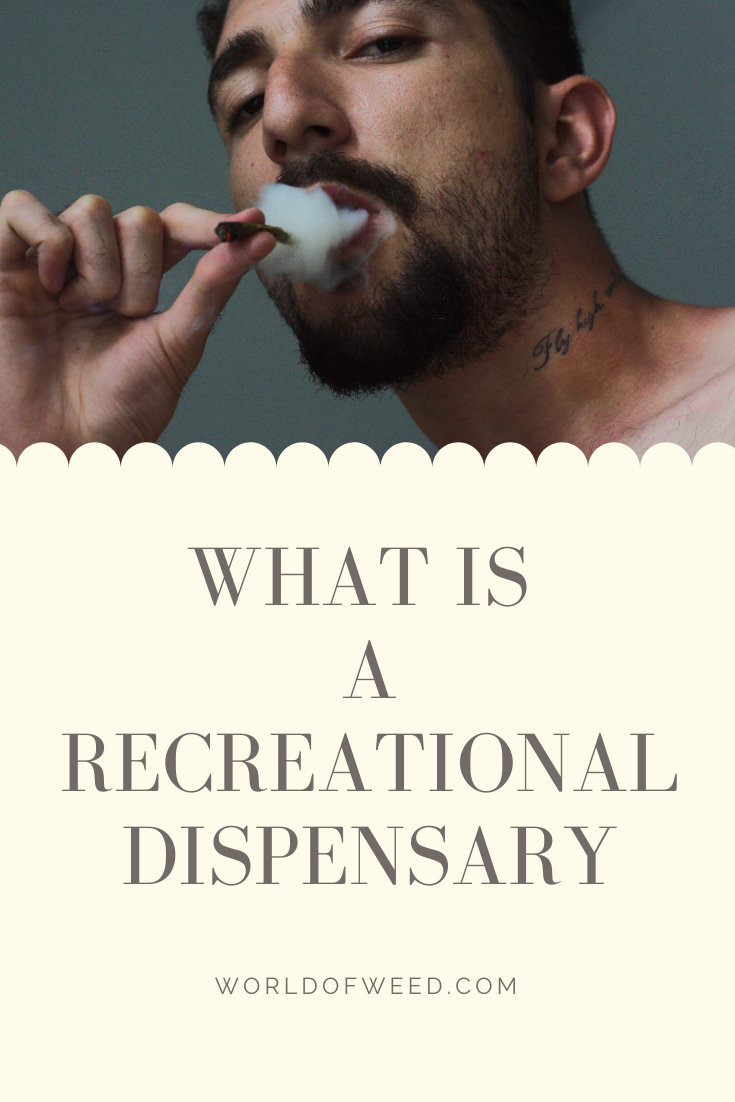 What is Recreational Marijuana?
Recreational marijuana is marijuana that is being used without medical reasons or doctor prescription. Recreational marijuana contains higher levels of THC than medical marijuana does, because THC is what gives the "high" for which people consume recreational marijuana.

A recreational dispensary only sells recreational marijuana and paraphernalia.
What is Medical Marijuana?
Medical marijuana refers to the whole, unprocessed cannabis plant or the compounds within it to provide therapeutic treatment for certain conditions or disorders. The FDA, however, does not recognize cannabis as medicine, even medical marijuana.

The cannabis plant has over 113 cannabinoids, each one offering different effects on the body. The two main cannabinoids used in medical marijuana are THC and CBD.

THC is tetrahydrocannabinol, and it is the psychoactive compound in marijuana that produces a "high" or "stoned" feeling.

CBD is cannabidiol, and it is non-psychoactive. It will not get you high.

Medical marijuana tends to have much higher levels of CBD, as this is what benefits those consuming it for medical reasons.

A medical marijuana dispensary sells medical marijuana and requires a medical card or doctor prescription, in addition to a valid I.D..

THC vs CBD
THC and CBD are the primary active compounds found in the cannabis plant. Both of these compounds are classified as cannabinoids, as they are cannabis compounds. Both of these cannabinoids are in recreational and medical marijuana, but they are very different.

Differences Between THC and CBD
Let's examine the differences between THC and CBD to see why recreational marijuana places its focus on THC.

THC gets you high. CBD is non-psychoactive, and will not cause this effect. Recreational marijuana is abundant in THC, but low in CBD.
CBD counteracts THC. In addition to being non-psychoactive, CBD reduces the mind-altering effects of THC.
CBD works as an antipsychotic. CBD can be used in the treatment of some mental illnesses, such as PTSD and Anxiety Disorder.
THC can cause paranoia and anxiety. Many people find themselves anxious and paranoid when they smoke recreational marijuana, so they avoid it or switch to CBD strains.
These differences are why those strains that are rich in CBD are usually used for medical benefits, whereas the strains that are high in THC are used recreationally. CBD provides therapeutic benefits, but does not get you high. Medical marijuana does contain THC, but has higher levels of CBD and does not produce the same high as strains abundant in THC.
How to Buy Recreational Marijuana in Washington
As long as you are over the age of 21 and have a valid state I.D., you can buy recreational marijuana from a recreational marijuana dispensary. You can also buy marijuana paraphernalia such as bongs, grinders, and rolling trays, making the best recreational dispensaries a one-stop shop for all your cannabis smoking needs. Just make sure you're not using any of it near schools, parks, public transportation, government buildings, or anywhere else you could be subject to a fine.

In Washington, you can purchase up to one ounce of marijuana flower, seven grams of concentrates, 16 ounces of edibles, and 72 ounces of liquids. This is also the amount you can have on you at once. If you have more than this, the law may see it as you having an "intent to distribute", which means jail time and / or a heavy fine.

Ready to check out recreational cannabis dispensaries?

Stop in and see us here at World of Weed. We'll be happy to go over our menu with you and help you pick the best recreational marijuana products for your needs and preferences.
New to smoking weed? Check out this Beginner's Guide to Marijuana.
---
---
Disclaimer: Marijuana has intoxicating effects and may be habit-forming. Smoking is hazardous to your health. There may be health risks associated with consumption of Marijuana. Marijuana, in any form, should not be used by individuals that are pregnant or breastfeeding. Marijuana is intended for use only by adults 21 and older. Keep out of reach of children. Marijuana can impair concentration, coordination, and judgment. Do not operate a vehicle or machinery under the influence of this drug. This product may be unlawful outside of Washington State