Bota Buds – Presidential Kush Flower
Also known as Presidential OG, Bota Buds Presidential Kush is a perfectly balanced hybrid (50% sativa, 50% indica) that was created by crossing Bubble Gum x OG Kush.
Presidential Kush's buds are full and lush, with a deep forest-green coloration and beautiful purple undertones. Each bud is covered in dark amber hairs, and is frosted with a thick coating of lighter purple trichomes.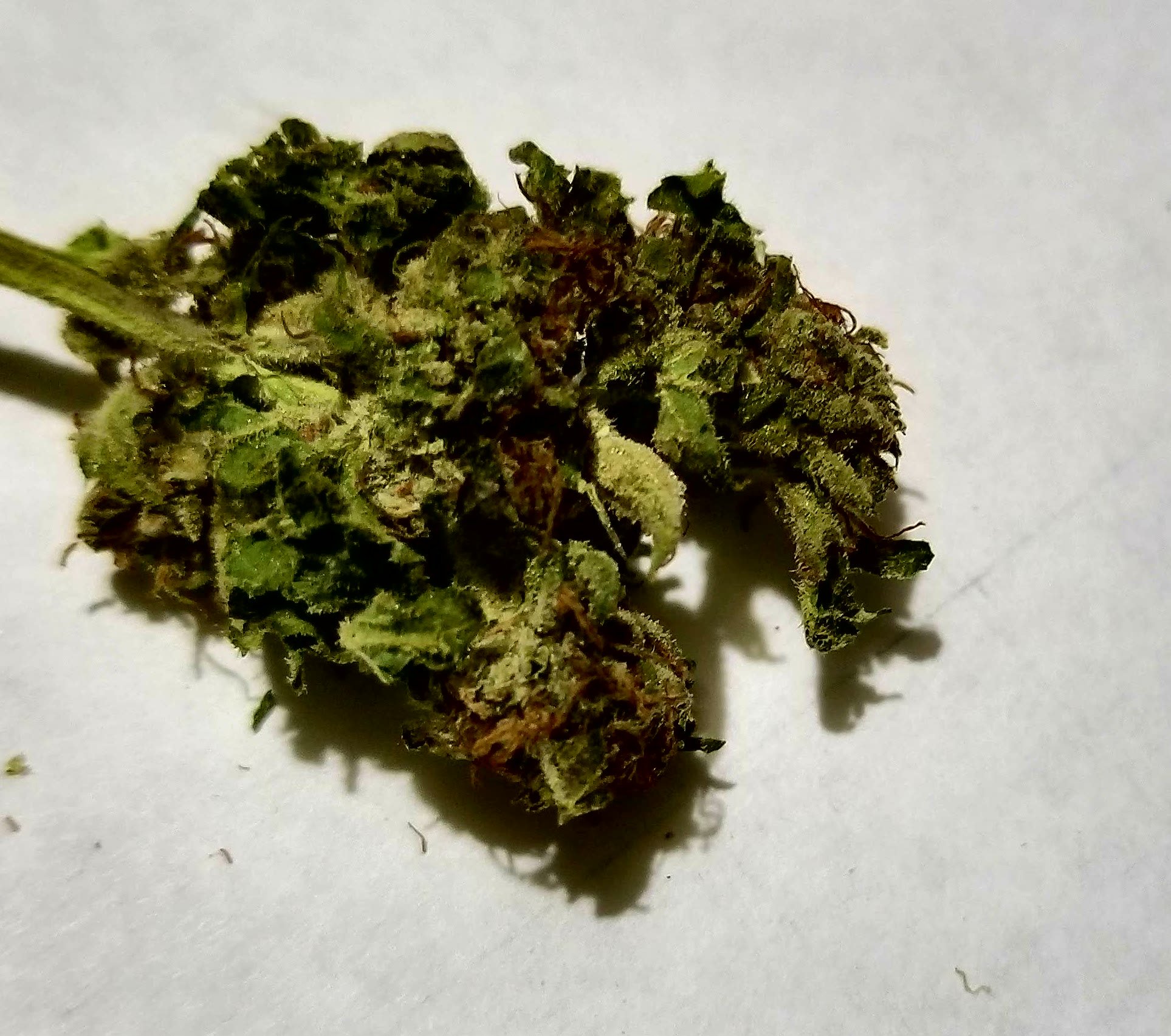 Snap open a bud, and you'll be hit with the earthy, slightly spicy aroma with subtle notes of pine. Light it up, and you'll definitely taste that spiciness come through, followed by a sweet citrus flavor with hints of wood and a slightly smoky aftertaste.
The smoke is full-bodied and thick, and it hits you almost immediately. It's a perfect choice for chilling with friends, or simply relaxing after a particularly long day.
What are the effects of Presidential Kush?
This super potent hybrid has a THC level of 22.5% and has a strong high that hits almost immediately.
Take a hit, and you'll notice a cerebral rush that brings on intense euphoria and an overall blissful, uplifting feeling that makes it hard to keep from smiling.
The high builds up, sending a creeping wave of a buzz that sweeps over your entire body to leave you relaxed and cozy. It gives a definite sense of warmth, followed by a strong relaxation that permeates through every fiber of your being.
This is definitely one worth picking up!
What is Presidential Kush best for?
With its unmistakably strong effects, Presidential Kush is a great choice for those just looking to feel good and chill out. The munchies are definitely real, though, so make sure to stock up on your favorite snacks before packing that bowl.
What are some Presidential Kush reviews?
With its delicious flavor, savory flavor, and strong effects, it's no wonder as to why Bota Buds Presidential Kush is so popular!
"This bud is absolutely beautiful, and the purple crystals are easy to see. It's really pretty! It's delicious, too, really citrusy. It made me feel super happy and just really chill." – Mia S.

"It hits smooth, with an earthy flavor and kind of smoky aftertaste. It's got a nice head high, too." – Sean M.

"This is some seriously purple bud. It really helped with my insomnia, too. It seriously takes me at least four hours to finally drift off, but this one had me relaxed and out in about an hour tops." – Lisa L.

"I like the spicy flavor and it's pretty earthy. It's absolutely great!" – Jeremy S.
How much is Bota Buds Presidential Kush?
We know good bud should be available at good prices, so we've got you covered.
We've got Bota Buds Presidential Kush flower for:

$20 – 1/8th
$40 – ¼ oz
$80 – ½ oz
$160 – 1 oz
So, come take advantage of our great prices and killer deals, and come grab some for yourself!
Have you tried Bota Buds Presidential Kush yet? Let us know how you liked in the comments below!
Disclaimer: Marijuana has intoxicating effects and may be habit-forming. Smoking is hazardous to your health. There may be health risks associated with consumption of Marijuana. Marijuana, in any form, should not be used by individuals that are pregnant or breastfeeding. Marijuana is intended for use only by adults 21 and older. Keep out of reach of children. Marijuana can impair concentration, coordination, and judgment. Do not operate a vehicle or machinery under the influence of this drug. This product may be unlawful outside of Washington State.