Looking for the best 420 deals in Tacoma?
We've got you covered.
From the best flower to the best dabs, we've got all the 420 deals you need you need to make this weekend your cloudiest one yet.
We're going crazy with the deals. Pretty much everything is going to be on sale!
So, if you're new to buying weed from a dispensary in Washington, brush up on the rules and get ready!
In addition to a store-wide discount of 25% off, we've got these super dope 420 deals going on. . .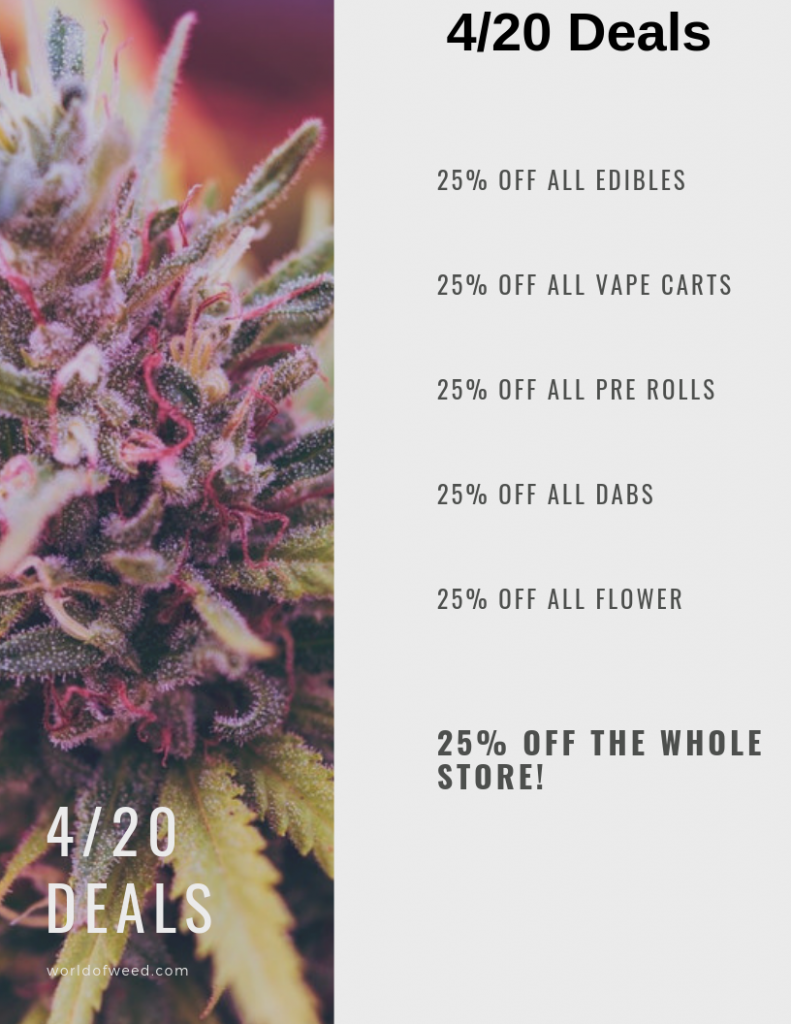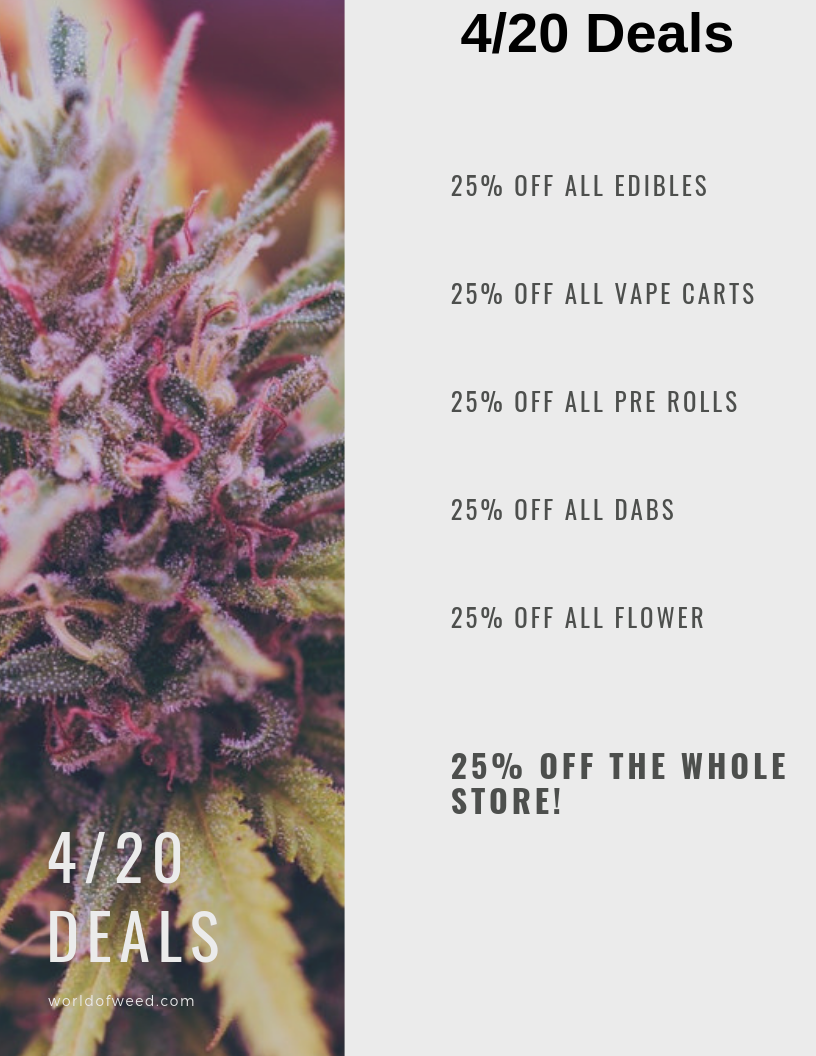 Prepare your lungs, because 420 is gonna be lit!
---
Disclaimer: Marijuana has intoxicating effects and may be habit-forming. Smoking is hazardous to your health. There may be health risks associated with consumption of Marijuana. Marijuana, in any form, should not be used by individuals that are pregnant or breastfeeding. Marijuana is intended for use only by adults 21 and older. Keep out of reach of children. Marijuana can impair concentration, coordination, and judgment. Do not operate a vehicle or machinery under the influence of this drug. This product may be unlawful outside of Washington State.