The World of Weed Guide to Dabbing
Dabbing is one of those things that seems intimidating until you've seen it done a couple of times.
To help ensure your first time dabbing goes well, The World of Weed Guide to Dabbing will teach you how to take a dab properly and safely.
As you probably know by now, dabbing is basically the flash vaporization of cannabis extracts that are applied to a hot surface and then inhaled. Cannabis extracts, or dabs, are significantly more potent than cannabis flower, so it doesn't take much to get the high you're looking for.
With that in mind, you can also just dab on some CBD extracts to get the benefits of cannabis without the high or any stony effects.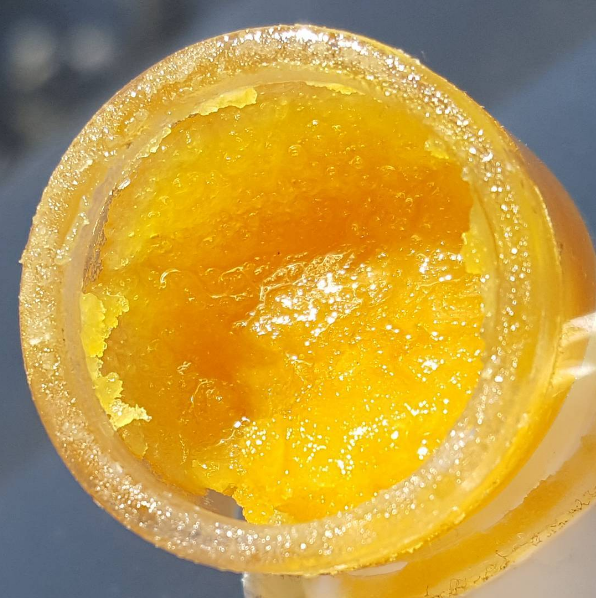 That being said, we know dabbing isn't everyone's cup of tea – – especially if you're totally new to cannabis. Try it a few times, and you'll see that it's way easier than it looks. The dosing process takes a bit more precision than flower but, once you've got it down, you'll get to enjoy a whole new world.
The world of cannabis extracts.
We've already covered:
So, now, it's time to wrap up this series with the ultimate World of Weed's Guide to Dabbing.
You know all about what dabs are, where dabbing came from, how dabs are made, and how to pick the best ones for your preferences.
Now, it's time to learn how to actually take the dabs you're picking out.
Here we go:
The World of Weed Guide to Dabbing
What equipment do you need for dabbing?
Dabbing technology is evolving rapidly, though the class dabbing setup still includes the following pieces of equipment. While each tool may vary in design, depending on who makes it, they all have the same function.
Small, handheld chef torches are perfect for dabbing
These include:
Your extract

– There are various types of cannabis extracts, each one named for the process used to make it.

Water pipe – You can replace glass bowl pieces with dabbing attachments to turn your pipe into a dab rig

A nail – Your nail needs to fit the pipe's gauge. Titanium is the most common, though quartz and ceramic are close behind.

A dome – This is the glass cover that goes on the nail. There are some dome-less nails out there, but the traditional nails need something to hold in the vapor before it gets inhaled.

A dabber – This is the metal, glass, or ceramic scoop tool used to apply the dab to the nail

Torch – Small, handheld chef torches will work perfectly fine, though some people prefer larger propane torches because they heat up the nail much faster.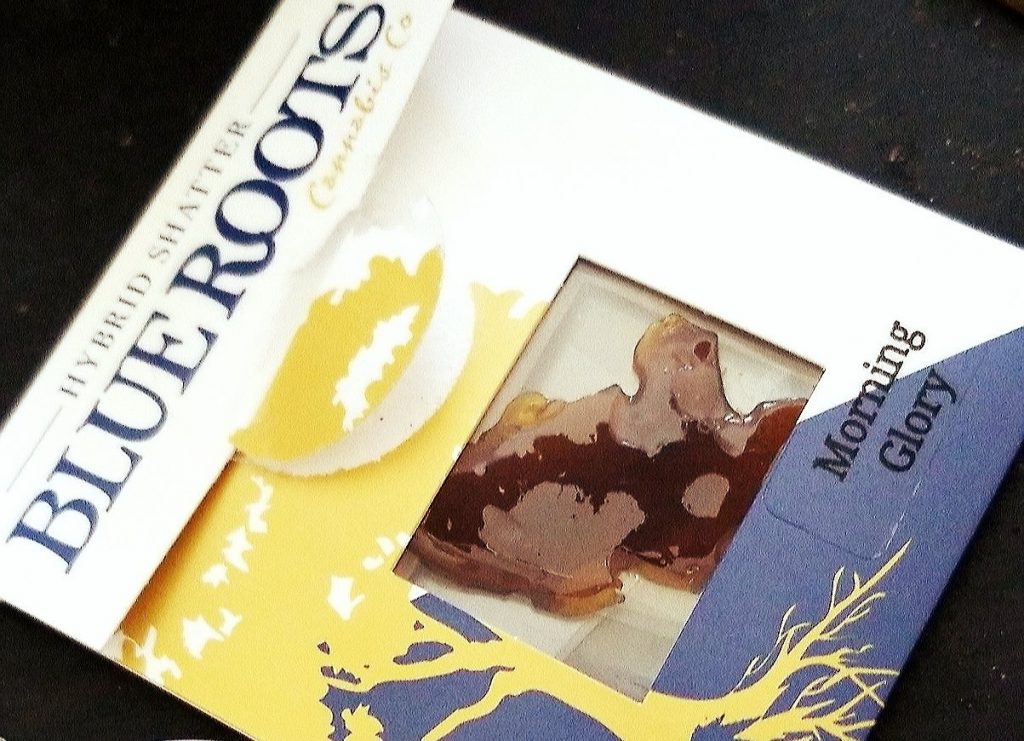 Blue Roots Cannabis: Flower, Shatter, and Distillate
How Big Is a Dab?
If you're new to dabs, you may find yourself wondering how much oil is enough for a dab?
The answer: That depends.
Different dabs have different THC concentrations, so you need to check the label to find out how potent your oil is before you dab it. That being said, you want to start small and go up as you feel more comfortable and get used to taking dabs.
A small dose is about the size of a cookie crumb. It may look tiny, but there's a whole lot of THC rushing straight to your head. Dabbing is a more intense experience than flower, but you'll get used to the effects as your tolerance changes.
How Do You Take Dabs?
Once you've got everything all set up, and your dab rig is ready to go with your dab balanced on the dabber, it's time to get started dabbing for the first time.
A note of caution: Sit, don't stand, for your first few dabs. The massive flood of THC can make you dizzy.
Here's how to take dabs:
Step 01: Add Fire
Turn on your torch and aim the flame straight at the nail. Most dabbing enthusiasts prefer to heat the nail until it starts turning red-hot. If your setup has an electric nail, keep going to the section below for some more info on heating it up.
Step 02: Cover the Nail
Once your nail gets hot, turn the torch off and cover the nail with your glass dome. If your nail is quartz, let it cool for about 45 seconds to ensure the surface temperature isn't too hot. Lithium nails should be left to cool for around 10 seconds.
Step 03: Add the Dab
Take the dabber, and then apply the dab directly onto the nail inside the dome, and start inhaling slowly. Rotating the dabber tip in a circular motion on the nail will help ensure you don't waste a single bit of the oil adhered to the dabber.
Step 04: Exhale
Exhale!
Congratulations! You've just taken your first dab.
A Note of Caution: Nails, dabbers, and glass domes become incredibly hot when you take dabs. Be careful when handling them. Be smart: Wait for all pieces to cool down before you even consider touching them.
Should You Take High Temp Dabs or Low Temp Dabs?
Within the dab world, there's a lot of debate surrounding high temperature dabs and low temperature dabs, chiefly which one is better.
For the most part, this is simply a matter of personal preference. By the same token, both high temperature dabs and low temperature dabs come with their own advantages and disadvantages to take into consideration.
Here's the difference between high temp dabs and low temp dabs:
High Temp Dabs
When it comes to high temp dabs, you typically want the temperature to be around 1000°F (538°C). The high temperature dabs offer a unique experience that's popular with many cannabis enthusiasts within the dabbing community.
In generally, high temp dabs are notably more convenient and creates less of a mess because most of the oil burns up instantaneously after it comes into contact with the super hot nail. A lot of people find this ultra hot, instant dab makes the experience more intense and, ultimately, significantly more enjoyable.
Here are the advantages and disadvantages of hot temp dabs:
Advantages:
Intense rush of THC

All the cannabis extract melts right away, regardless of the type of dab it is

There's no need for a carb cap, as there's less risk of wasting oil because of the extremely fast evaporation that happens

Bragging rights
Disadvantages
Hot temp dabs burn off a whole bunch of the THC, CBD, and terpenes

If you burn or scorch the dab, as you are likely to with the hot temp dab, you're going to have a pretty unpleasant experience. All the regrets.

These dabs are the definition of harsh. If they're super hot, they can burn a lot on the way down. It's like your throat is on fire. It doesn't last long, but it does seem like it.
Low Temp Dabs
As for low temperatures dabs, the nail should be heated between 500 and 600°F (260 – 315.5°C). If you don't have an electronic nail, take the heat away once you see the nail get red-hot. Then, wait for around 10 more seconds to allow it to cool off before you take your dab.
Most terpenes have a boiling point of 310 to 400°F (154 – 204.4°C). This is why using a lower temperature will provide a full-bodied vapor that doesn't burn off nearly as many of the precious, delicate terpenes (the flavor molecules).
Here are the advantages and disadvantages of low temp dabs:
Advantages:
Your lungs won't hate you quite as much

Because you don't burn off as many terpenes, the dabs are more full-flavored

The dabs are full-terpene, THC, and CBD expression

You don't have to worry nearly as much about burning your wax
Disadvantages:
You'll need to buy a carb cap if you want to prevent any of the cannabis extract from being wasted. If you don't have one, the oil just pools inside the nail

The high isn't as high as the high from a high temp dab
As you can see, there are a lot of pros and cons to both high temp dabs and low temp dabs. When it comes down to it, the choice is all about personal preference. But, the above pros and cons will help guide your selection when choosing dabs.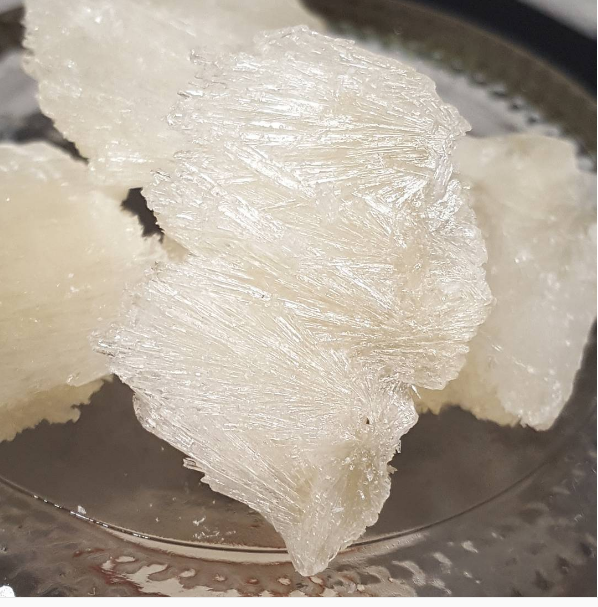 Have a Magical Experience With Oleum Wizard Stones
The World of Weed Guide to Dabbing
Now that you know all about the basics of dabbing, how to pick the best dabs, and some great dabs for July are, it's time to advance to taking a dab for the first time.
You're going to want to start out small, and then build up as you grow your tolerance and experience with dabbing. Dabs are small as it is, so something that looks "too small" to you is probably perfect.
Also keep in mind that the form of cannabis and THC you're consuming is much more potent than flower — and that difference is immediately noticeable.
Finally, have fun with it! There are all sorts of dabs and strains out there to try, and they're getting better all the time. Ask your budtender for suggestions, and they'll be able to help you figure out the best dabs for you. You can also take it one step further and find all sorts of great summer stoner activities to do while you're high.
Follow us on Instagram for some must-try dabs and other cannabis products!
---
Disclaimer: Marijuana has intoxicating effects and may be habit-forming. Smoking is hazardous to your health. There may be health risks associated with consumption of Marijuana. Marijuana, in any form, should not be used by individuals that are pregnant or breastfeeding. Marijuana is intended for use only by adults 21 and older. Keep out of reach of children. Marijuana can impair concentration, coordination, and judgment. Do not operate a vehicle or machinery under the influence of this drug. This product may be unlawful outside of Washington State