Trainwreck by Viva Cannabis
Sativa Hybrid – THC 14.6% ; CBD 0.5%
Price: 5 pack (3g) – $9.00
Trainwreck by Viva Cannabis is a powerful sativa hybrid that confers an intense, long-lasting cerebral high that will boost your mood, leaving you with plenty of energy. But, oddly enough, Trainwreck also displays the majority of its indica effects as well – – bringing on a warm, full-body relaxation buzz.
In addition to its striking effects, the strain also has a striking appearance. Trainwreck's dense buds are covered with notably thin leaves and are full of resin. Snap open a bud, and a strong citrusy aroma will wash over you, totally different from the strain's peppery flavors.
This hybrid gives the best of both worlds, born from a powerful mix of sativa Thai, indica Afghani, and sativa Mexican. Leaning far more toward the sativa side than indica, this is the perfect strain for getting a boost of productivity, lifting your mood, and starting your day off with an energizing Wake and Bake.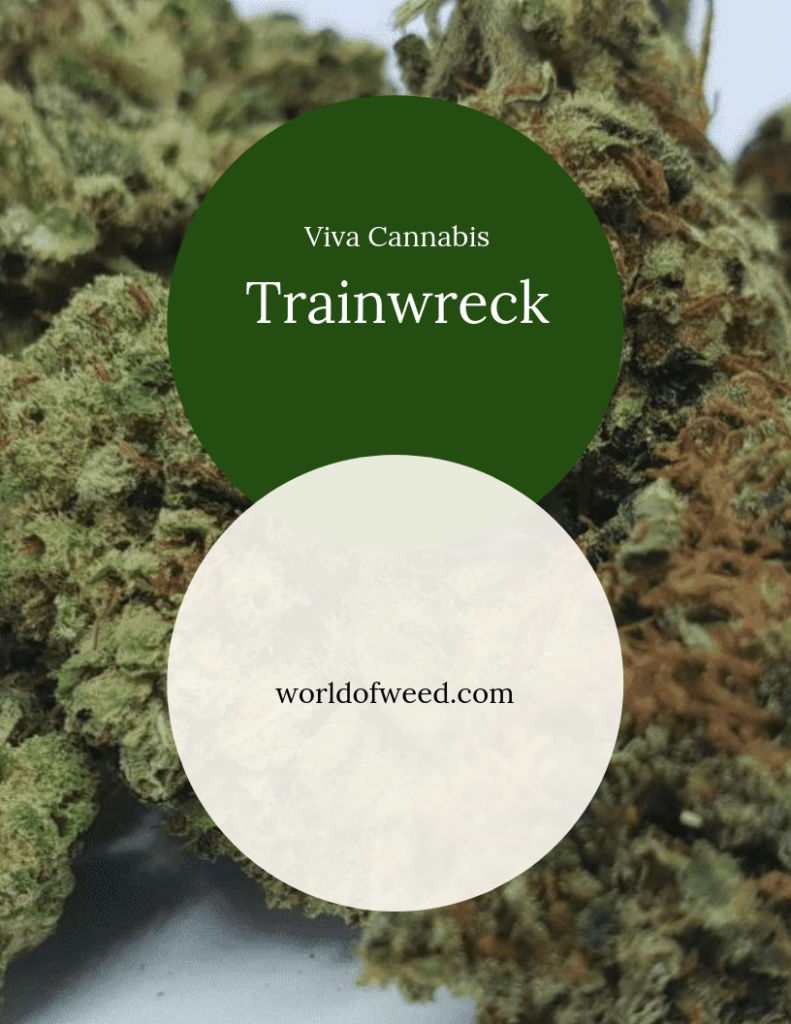 Other Viva Cannabis Brands
Viva Cannabis has something for everyone – – flower, joints, and extracts. Their main processing facility is conveniently located in Wenatchee, making it possible to receive fresh-cut cannabis flowers quickly, process and ship efficiently, and maintain a better-controlled chain to be delivered across the state.
Plus, we've got them waiting here in the store for you!
Check out the other brands brought to you by Viva Cannabis.
Viva Cannabis brands:
Wicked Hillbilly
Which of the Viva Cannabis brands have you tried? Let us know down in the comments!
---
Disclaimer: Marijuana has intoxicating effects and may be habit-forming. Smoking is hazardous to your health. There may be health risks associated with consumption of Marijuana. Marijuana, in any form, should not be used by individuals that are pregnant or breastfeeding. Marijuana is intended for use only by adults 21 and older. Keep out of reach of children. Marijuana can impair concentration, coordination, and judgment. Do not operate a vehicle or machinery under the influence of this drug. This product may be unlawful outside of Washington State.