How to Pick the Best Dabs
Cannabis concentrates, or dabs, are rapidly increasing in popularity as one of the best cannabis consumption methods out there.
Even with this rise in popularity, a lot of cannabis users are still hesitant to try dabbing. Many find concentrates to be pretty intimidating.
These worries aren't entirely unfounded, considering how it takes a bit to learn dabbing techniques and to adjust for their tolerance level. Concentrates are far more potent than flower or even edibles, and require a fair bit of smoking technology in order for them to be consumed.
However, as concentrates continue to become more sought after and demanded by consumers, dabbing continues to become even more popular.
You can start getting your own cannabis concentrates and taking dabs with this series on dabbing. To start, read this guide on how to pick the best dabs. You'll be dabbing with the best of them in no time!
What Are Dabs?
Dabbing may seem like a formidable method of consumption, but it's actually one of those things you pick up easily after you've seen it done a few times.
Essentially, 'dabs' is the slang collective term for cannabis concentrates. 'Dabbing' refers to the flash vaporization of those cannabis concentrates – – which are set onto a hot surface and then inhaled.
Dabs (you've likely heard of Snap and Pull, Shatter, Wax, Resin, BHO, etc.) are a million times stronger than cannabis flower, so you only need a little bit to get stoned.
For example, most marijuana flower falls between 10% to 27% THC. Dabs, or concentrates, tend to range between 50% to 80% THC, depending on the extraction method used and the quality of the concentrates.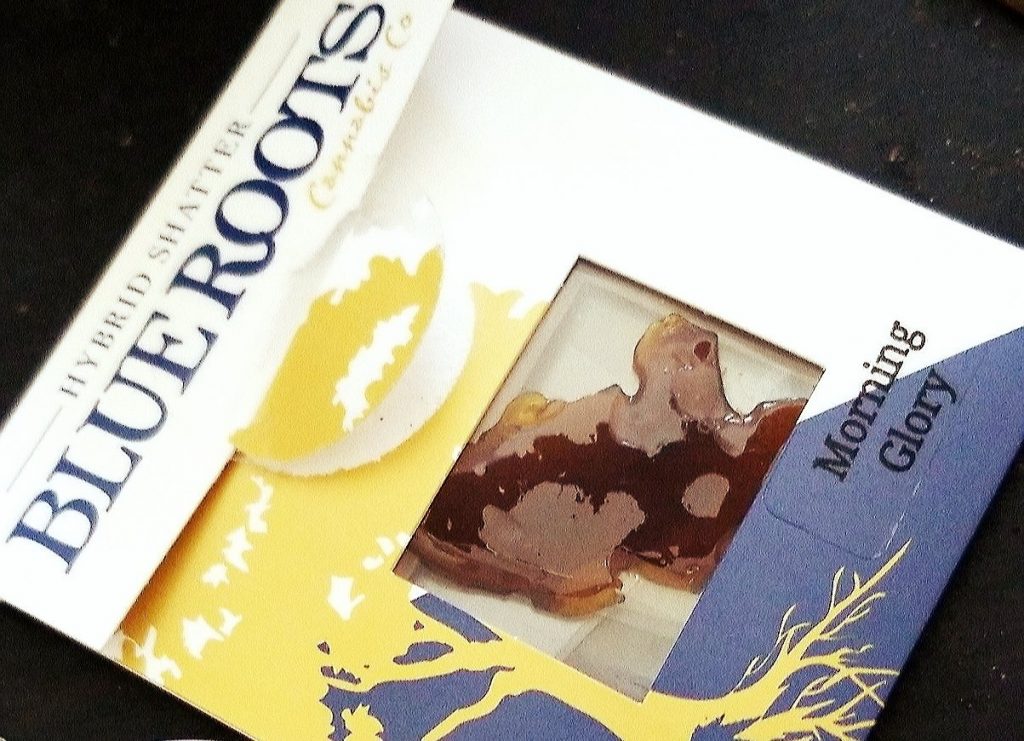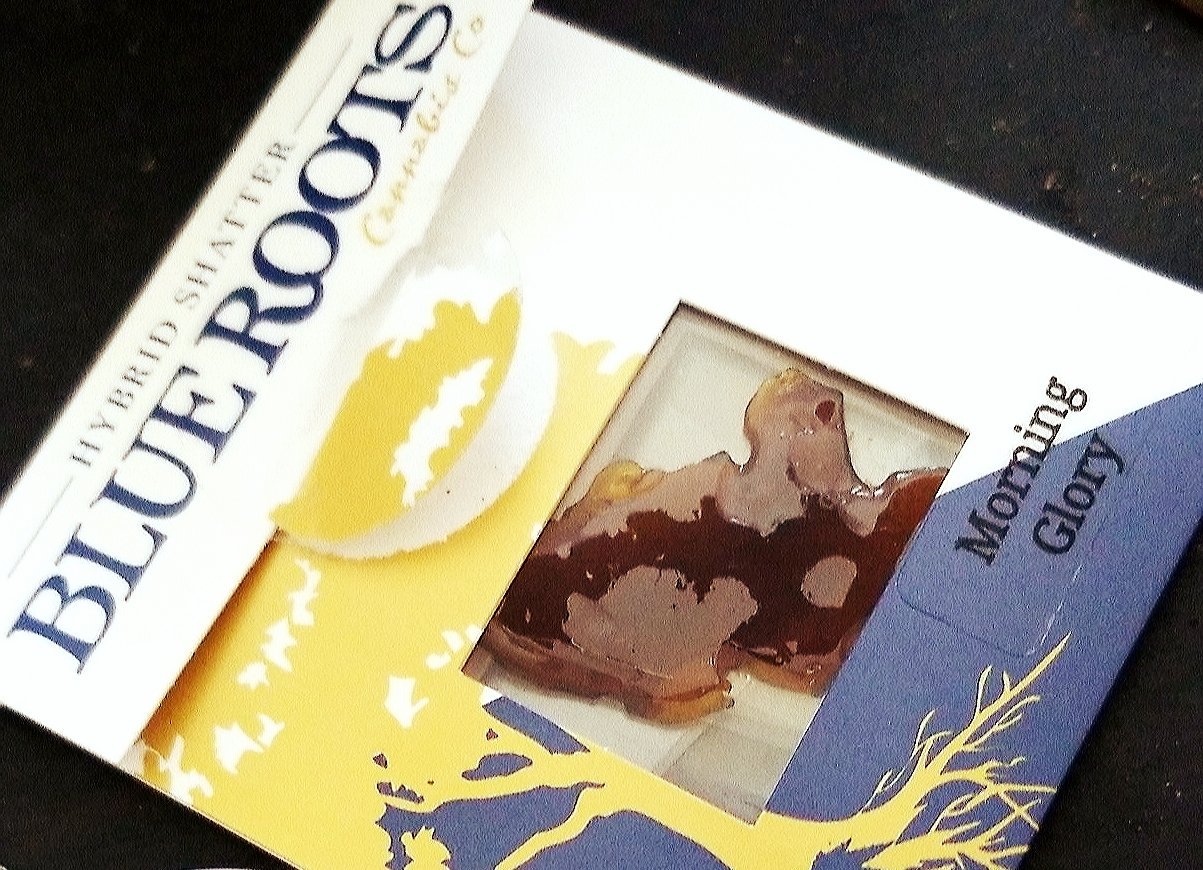 Furthermore, you can even dab some CBD extracts if you just want the therapeutic benefits of the cannabis without the cerebral high.
That being said, dabbing isn't something everyone will like, especially if you're totally new to the world of cannabis. However, once you get the hang of the dabbing process, you'll get to reap the benefits of concentrates – such as their unique cerebral effects.
Additionally, dabs contain way less plant matter than marijuana flower does, so you're getting less combusted resin (there is no combustion with dabbing) and more of the cannabinoids (THC, CBD, THCA, etc) with each hit.
Choosing the Best Dabs
Cannabis Concentrates: What Are They?
Cannabis concentrates are produced from the cannabis flower via the use of several types of extraction methods. Concentrates, or dabs, are most commonly extracted by using either ethanol or butane. This produces a cannabis oil that is exceptionally high in cannabinoid content, including THC.
In fact, the THC level in concentrates typically ranges anywhere from 70% to 90%, which is significantly higher than any marijuana flower you could possibly roll up and smoke. Additionally, marijuana flower has a typical THC range of 20% to 35%, with some recreational marijuana measuring at 13% and 37%.
Needless to say, dabs are going to get you FAR higher than smoking marijuana.
Which brings us to the next point:
Potency of dabs.
How to Pick the Best Dabs: Potency
One of the biggest takeaways is that cannabis concentrates are way more potent than cannabis flower.
When you're starting out, take just one dab and see how you feel. Trying to take too much at once will ruin your dabbing experience – – especially since getting "green sick" is never fun.
Start out slowly. Most dispensaries sell concentrates, ranging in potency. Start out with one on the lower end of the THC concentration spectrum, such as one with 70% THC.
Sunset Sherbet by Perecan is a low 73.90% and Morning Glory by Blue Roots is a 74.66%, both of which are on the lower end of the THC levels.
Typically, the more potent the concentrates are, the more they are going to cost. Marijuana flower follows the same principle. But, with concentrates, the cost typically ranges from $30 to $60 per gram, with some priced lower and some priced much higher.
That may sound like a lot, but a gram of concentrate will last significantly longer than a gram of bud. It's far more potent than bud, so you don't have to take nearly as many hits to feel the effects.
How to Pick the Best Dabs: Types of Cannabis Concentrates
Dabs come in all sorts of forms, with the most common being shatter and wax. Shatter, sometimes also called glass, comes in beautiful sheets of translucent amber that break apart like glass shards. Transparency doesn't always mean high quality, but shatter is one of the purest forms of cannabis oil you can get.
Wax is another type of dab, and looks just like candle wax because of the way its molecules crystallize following extraction. This cannabis concentrate is super versatile, so you can use it in the dab rig, or crumble some on top of a joint or bowl for some added potency kick.
Check out this article for more information on the different types of cannabis concentrates.
Now that you know the differences, let's take a second to give you the rundown on how to pick the best dabs for you and your preferences.
Imagine you're standing at the dispensary counter. You see all sorts of dabs: Shatter, wax, rosin, BHO, wax, honey oil, CO2, hash, crumble, and more.
There are a ton of options, but don't let that throw you off. Here are some quick tips on narrowing your search to pick the best dabs.
How to Pick the Best Dabs: Production
When it comes to finding high-quality cannabis concentrates, there are two things you're going to want to make sure the product has.
The cannabis concentrates should:
Be totally free of all solvents and any contaminants, and it should also have been produced from quality cannabis nugs, rather than leftover trim or shake.
You see, trim has far fewer terpenes than cannabis nugs do, which is a big deciding factor in how the cannabis concentrates taste. Those made with trim are going to have a nasty chlorophyll taste that is definitely off-putting.
If you're looking for the best dabs, then you want something that's potent, full of flavor, and as safe to consume as possible.
That's why Butane Hash Oil (BHO) is the most popular and common extracted form of cannabis concentrate.
Here's what to look for:
How to Pick the Best Dabs: The Appearance Test
One of the absolute most effective ways to ensure your dabs have been properly produced is to take a close look at it.
Is it green, or very dark? That means there are leftover contaminants, and it's considered low-quality.
Is it anywhere from amber to golden-yellow in color? Is it translucent? This means it's been properly produced, and there are sight to no contaminants in the final cannabis concentrate product.
Looking closely at the product will also help you figure out if the concentrate (shatter, oil, wax, budder, etc.) is actually what is advertised.
Shatter is the easiest, by far, when it comes to concentration. As a result, it tends to cost more. So, take a close look at it. It shouldn't look oily or waxy. That's a sign of low-quality dabs.
While you can get a feel for the consistency and purity of your dabs just by looking closely, you're still going to have to use your other senses to fully determine whether or not you're picking the best dabs possible.
How to Pick the Best Dabs: The Smell Test
One of the most effective tips when it comes to learning how to pick the best dabs is the smell test.
Here's how:
Hold the dabs up to your nose. If it was made with nus, it should have that familiar, sweet-earth smell that you typically get when opening a bag of top shelf weed.
If the dabs don't have any smell to them, or it's just super faint, then it was likely made with trim or some low-quality cannabis product. The drier the cannabis plant is that's being used, the more terpenes are lost in the production process – – which means a huge loss in flavor and aroma.
When the dabs are made with trim, which is drier than nugs, they contain fewer terpenes. Nugs are also the healthier option, as many people are reported the presence of higher levels of product contamination from dabs made with trim.
The vast majority of what people think is taste is actually smell. Which means taking a big whiff of your dabs will help you determine how the dabs will taste. One that smells stronger is bound to have far more flavor and potency than weak-smelling dabs.
Most of the time, you'll be able to pick the best dabs through sight and smell like this, but some trim runs can still give off fairly strong aromas.
In that case, it's time to move on to the taste test.
How to Pick the Best Dabs: The Taste Test
If your dabs have passed the smell test, it's time to do some tasting.
Those who have dabbed on some trim run concentrates have stated there's a distinct chlorophyll taste. This is because trim leaves are still going to hold chlorophyll in them, which means the taste of the finished product is going to be adversely affected.
Some others say trim runs have peppery tastes that make your nose and throat tingle and burn, far more than any dabs produced from nug runs.
If it tastes chemically or straight up unpleasant, there's likely to be something wrong with that particular batch of dabs, and you probably shouldn't dab on it.
How to Pick the Best Dabs: The Sound Test
The final test that will help you learn how to pick the best dabs is the sound test.
If you're taking a low-temperature dab, or using a vape pen, then you shouldn't be hearing any sizzling coming from your dabs. It's cannabis, not bacon.
Any sounds of sizzling, popping, and cracking are sure signs of the presence of contaminants, such as leftover butane or water. Listening to your dabs is one of the best ways to find any butane in dabs that looks nice and translucent AND smell the way they should.
Cannabis can be tricky like that.
How to Pick the Best Dabs: The Flame Test
Here's the final test that will help you learn how to pick the best dabs.
If you want to test for any possible remnants of butane or alcohol without having to actually dab the product, administer the flame test.
Put the flame of your torch (or lighter) right above the dabs, which should heat the product just enough to make it slightly bubble.
Now, if any of those bubbles start to spark or ignite into a flame, then you know there is definitely leftover butane in your dabs.
How to Pick the Best Dabs
The world of cannabis concentrates is definitely a big one, and learning how to pick the best dabs can be pretty daunting at first.
Following the tips outlined in this guide will help you pick the best dabs for you, your preferences, and your price range.
After all, taking some fat dabs is one of the best stoner activities for summer!
Do you have any questions about consuming concentrates, or how to pick the best dabs? Let us know in the comments below, and give this post a share.
---
Disclaimer: Marijuana has intoxicating effects and may be habit-forming. Smoking is hazardous to your health. There may be health risks associated with consumption of Marijuana. Marijuana, in any form, should not be used by individuals that are pregnant or breastfeeding. Marijuana is intended for use only by adults 21 and older. Keep out of reach of children. Marijuana can impair concentration, coordination, and judgment. Do not operate a vehicle or machinery under the influence of this drug. This product may be unlawful outside of Washington State