Blue Roots – Face Off OG Flower
Blue Roots Cannabis was founded back in 2014, with the purpose of bringing top-shelf marijuana products produced from the highest quality flowers possible – and Face Off OG doesn't disappoint!
A strong strain that dates back to the 1990s, and shares a name with the John Travolta and Nicholas Cage movie, Face Off OG is a potent indica-dominant hybrid that will make you feel like your face is coming off.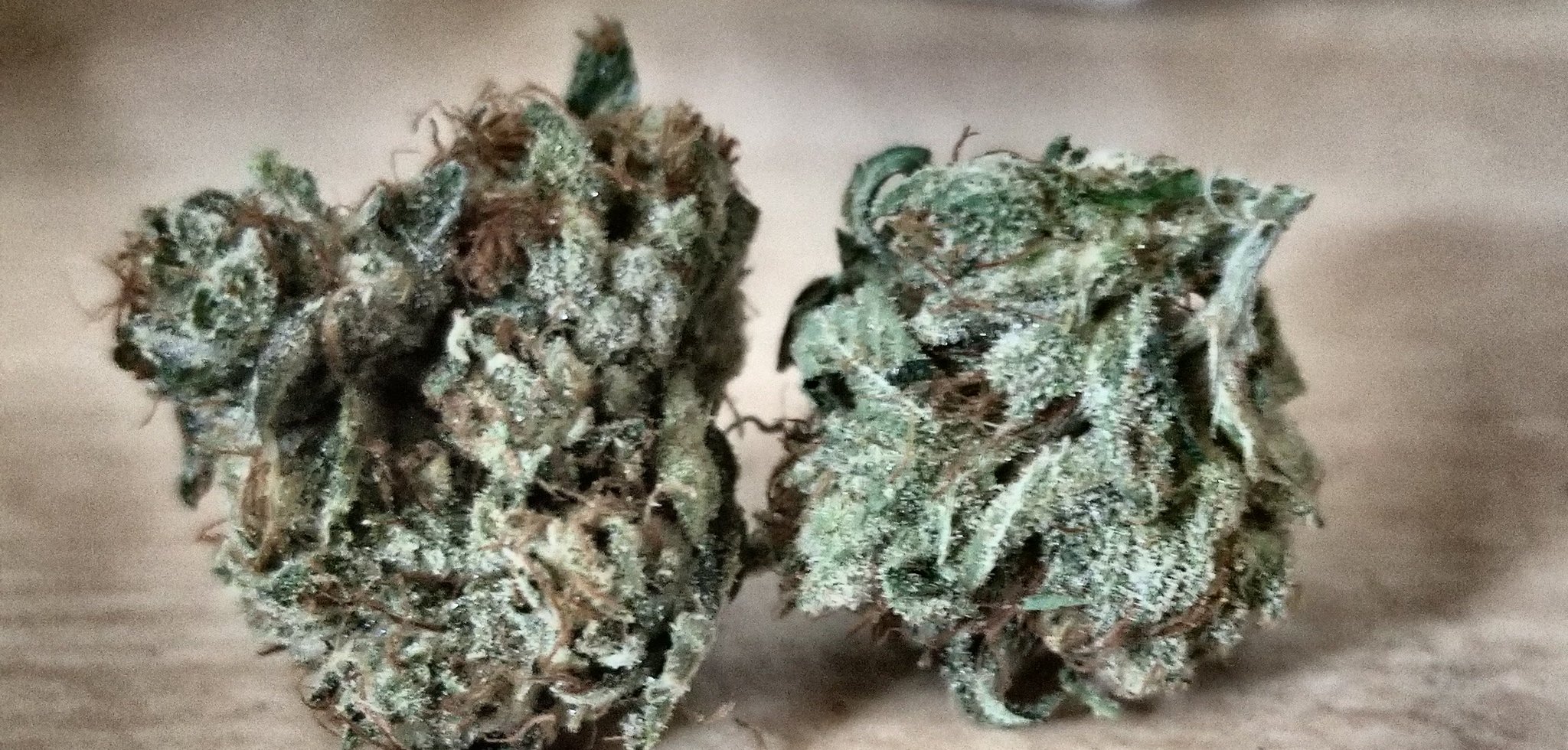 Much like its parent phenotype, OG Kush S1, Face Off OG buds are dense and soft, with light green leaves and a thick coating of beautiful crystals that offsets the rich amber hairs. The aroma is just as as savory as the buds look, giving off an earthy-sweet scent that gives a preview of its sweet, almost grape-like flavor with notes of pine and a strong earthy aftertaste.
The smoke is full-bodied and full of flavor, with effects that hit hard and fast. It can be strong for newer smokers, but you'll be enjoying the euphoric and relaxing effects after just a couple of hits.
What are the effects of Face Off OG?
With a THC level of 20.4% and a CBD level of 0.06%, Face Off OG has an intense high that hits you right away.
Take a couple of hits, and you'll immediately start feeling the euphoric and uplifting cerebral high that is perfect for getting those creative juices going. The relaxing and sedative body high follows right behind it, leaving users with an overall sense of creative, blissful relaxation.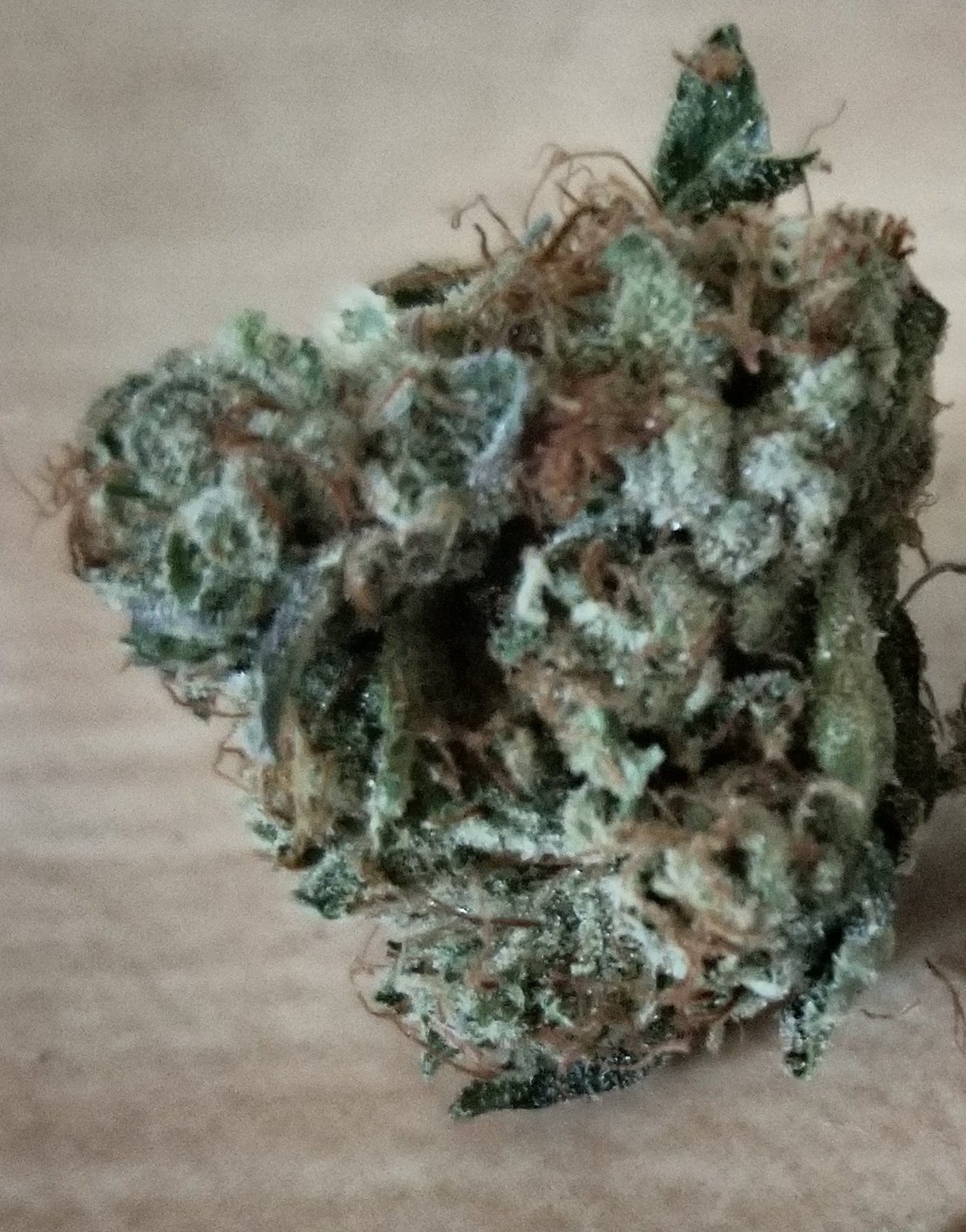 It's perfect for relaxing with friends, or for those looking to enjoy some quiet time at home with some yummy snacks and their favorite movie. Creative types will find this helps get the ideas flowing smoothly and easily.
Being indica-dominant, Face Off OG does give some pretty intense couch-lock, but that depends on the amount you're enjoying how often you smoke.
This strain is great having your stress melt away as your body sinks down into the bed for a peaceful sleep.
Blue Roots Face Off OG is definitely one strain you're going to want to pick up!
What are some Face Off OG reviews?
It's potent. It's delicious. It smells amazing.
With all that it has to offer, it's easy to see why so many people are raving about Blue Roots Face Off OG!
"I absolutely love this one. It has a slightly fruity taste, smells amazing, and helped with my back pain. I'd definitely recommend keeping candy or something close by for when the munchies hit – because they REALLY will!" – Karen G.

"I need more of this! It's SOOOO good!" – June K.

"New favorite, for sure. This stuff's fire." – Jason L.

"You can tell it's been cured really well, and those crystals are gorgeous. Great flavor, dense smoke. Doesn't burn too harsh, and definitely puts you "in da couch. Highly recommend this one." – Brandon S.

"This one really helped me calm down during an anxiety issue. I can't recommend this enough. Plus, it tastes and smells AMAZING!" – Lisa T.
How much is Face Off OG?
We've always got great prices on premium products, and this one is certainly no exception.
This exceptional OG Kush phenotype is available for:
$13 – 1 g
$34 – 3.5 g
$130 – 14 g
Come on down to the shop to pick some up for yourself! We've always got the best prices and killer deals going on.
Have you tried Blue Roots Face Off OG? Let us know how you liked it in the comments below!
Disclaimer: Marijuana has intoxicating effects and may be habit-forming. Smoking is hazardous to your health. There may be health risks associated with consumption of Marijuana. Marijuana, in any form, should not be used by individuals that are pregnant or breastfeeding. Marijuana is intended for use only by adults 21 and older. Keep out of reach of children. Marijuana can impair concentration, coordination, and judgment. Do not operate a vehicle or machinery under the influence of this drug. This product may be unlawful outside of Washington State.