There are those who are in favor of weed.
There are those who are opposed to it.
There are those who really just don't care.
Regardless of where people stand, virtually everyone has some sort of opinion about tokin' up. From scientists like Carl Sagan to legendary musical artists like Tupac, there have been thousands of great things said in praise of cannabis. Here are four of the most inspirational, thought-provoking, and legendary quotes about weed we've ever heard:
04 Legendary Quotes About Weed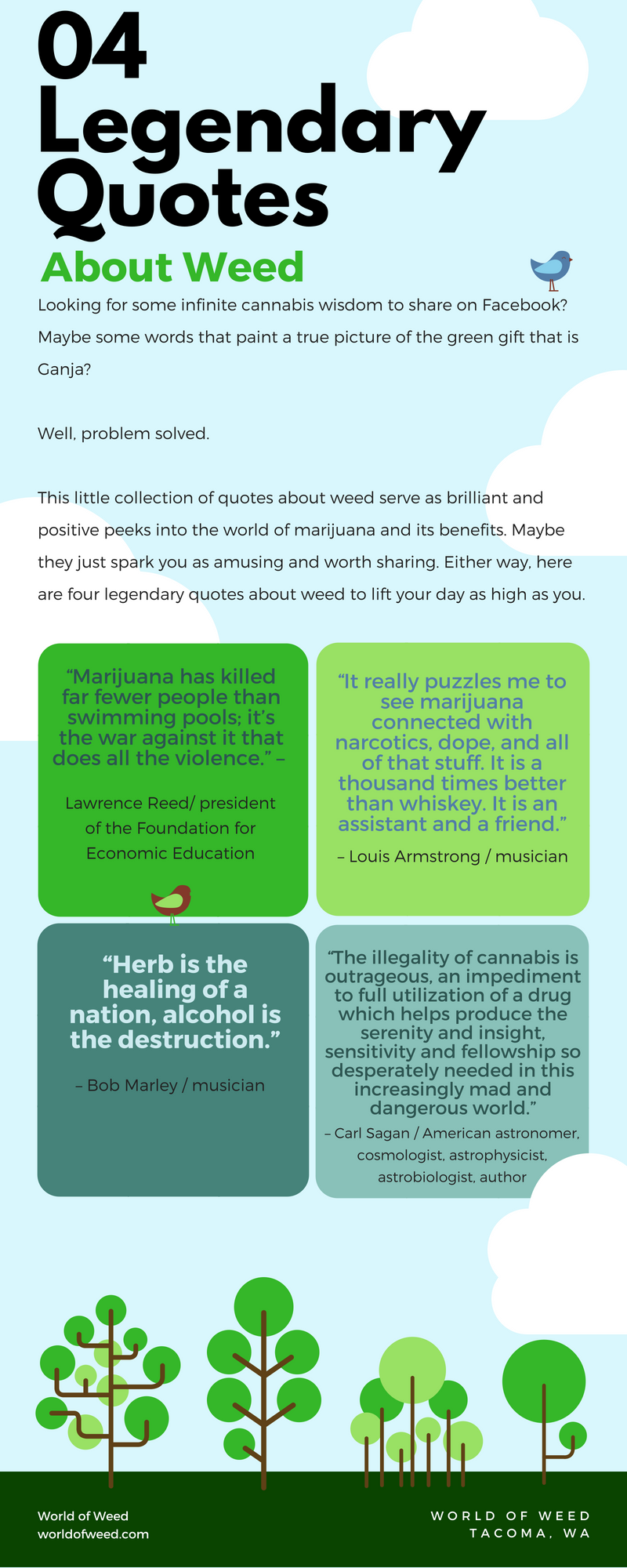 What's one of YOUR favorite, most inspirational quotes about weed?
Share it with us down in the comments!
---
Disclaimer: Marijuana has intoxicating effects and may be habit-forming. Smoking is hazardous to your health. There may be health risks associated with consumption of Marijuana. Marijuana, in any form, should not be used by individuals that are pregnant or breastfeeding. Marijuana is intended for use only by adults 21 and older. Keep out of reach of children. Marijuana can impair concentration, coordination, and judgment. Do not operate a vehicle or machinery under the influence of this drug. This product may be unlawful outside of Washington State