The Most Popular Cannabis Terpenes
Cannabis terpenes are aromatic oils secreted by the same glands that produce cannabinoids like the well-known ThC and CBD. These aromatic oils are what give each of the strains their distinctive flavors and aromas, such as berry, pine, and citrus.
Just like other flowers, cannabis produces terpenes for adaptation and survival, repelling the harmful predators and attracting beneficial pollinators. The development of these terpenes is affected by multiple factors, including the weather, the climate, the plant's age and maturation, fertilizers used, type of soil, and the sun's position.
There are more the 100 different identified cannabis terpenes, with each strain leaning toward a specific, unique terpene profile.
Here are some of the most popular cannabis terpenes and their uses: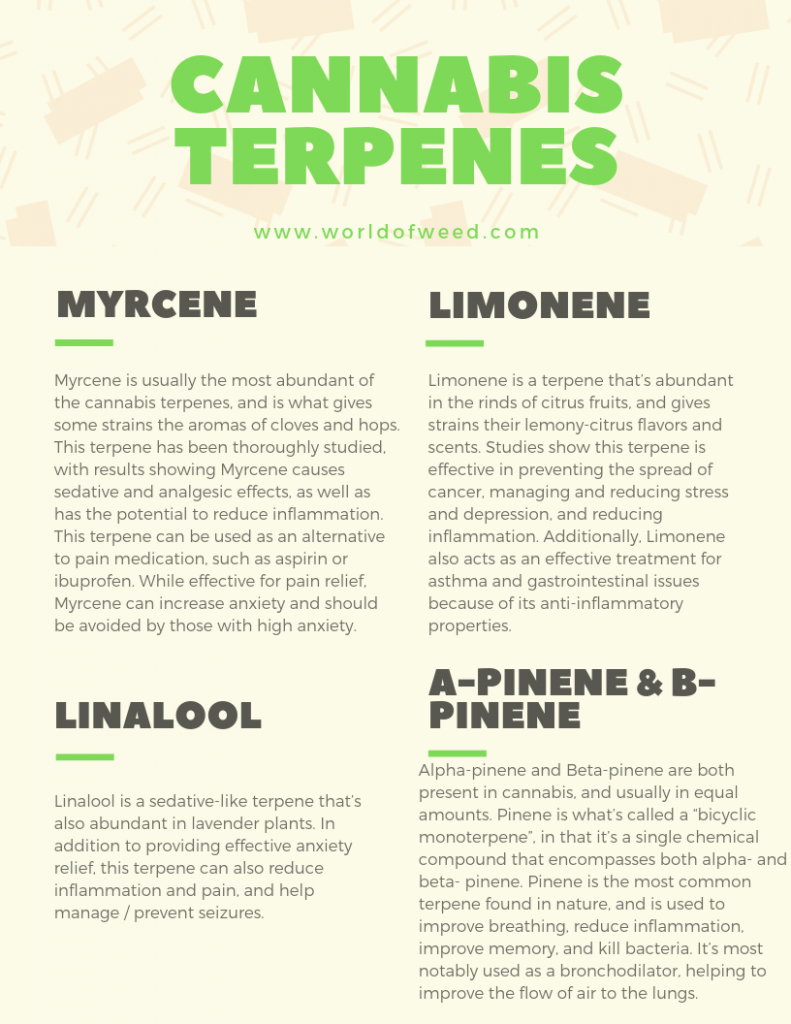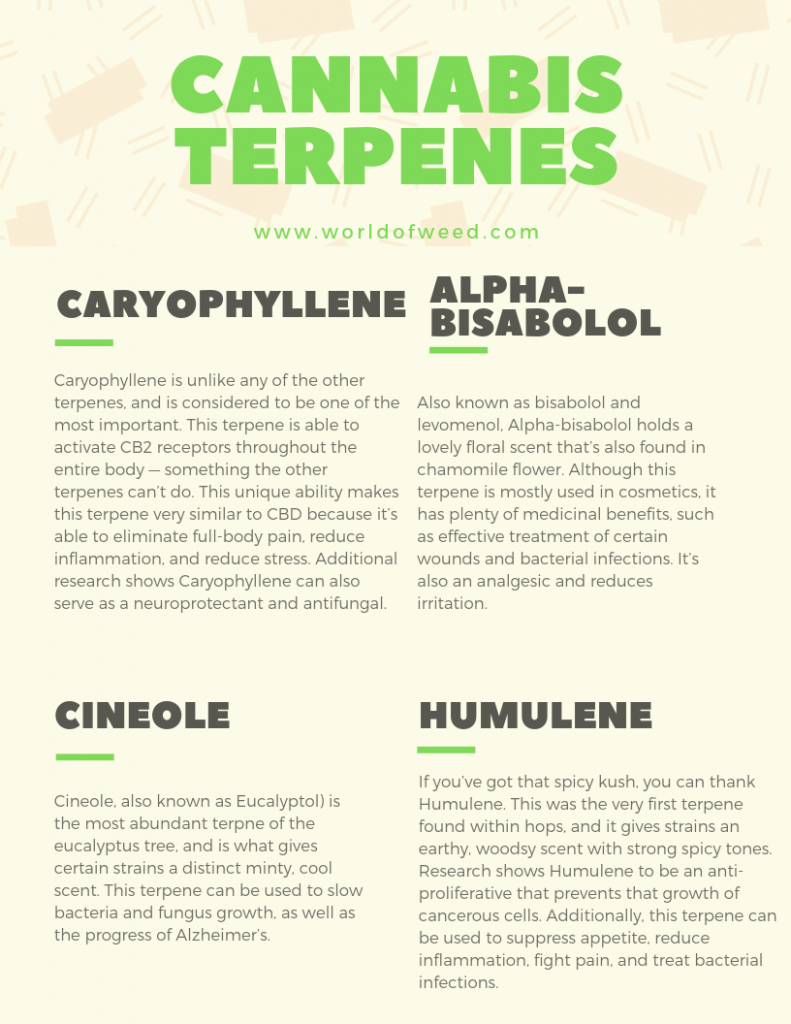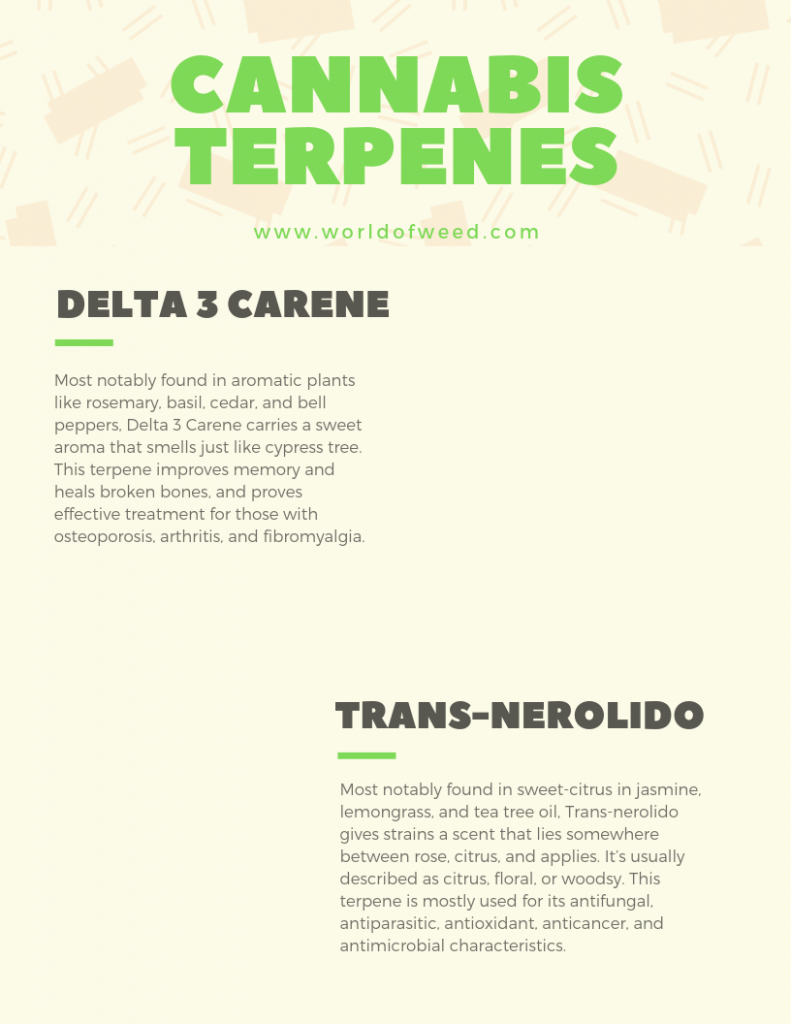 ---
Disclaimer: Marijuana has intoxicating effects and may be habit-forming. Smoking is hazardous to your health. There may be health risks associated with consumption of Marijuana. Marijuana, in any form, should not be used by individuals that are pregnant or breastfeeding. Marijuana is intended for use only by adults 21 and older. Keep out of reach of children. Marijuana can impair concentration, coordination, and judgment. Do not operate a vehicle or machinery under the influence of this drug. This product may be unlawful outside of Washington State.