Ever get cravings for something sweet, even though you aren't really hungry? That's your sweet tooth talking and, at that moment, it's telling you to search everywhere for something sweet.
While it's definitely far easier to just grab a chocolate bar or some other candy from the store, there are some other options out there as well – – like taking fat dabs.
Here are five of the best dabs for satisfying your sweet tooth, all from Regulator Xtracts. Browse through them, pick out your favorites (or all of them) and dab on something sweet today!
5 Best Dabs from Regulator Extracts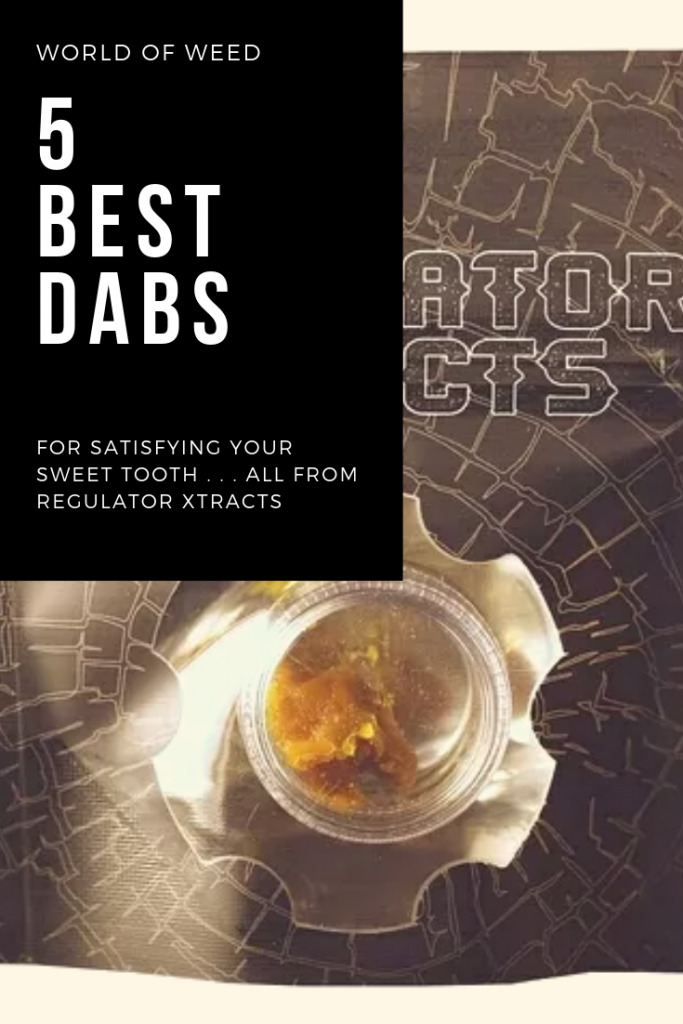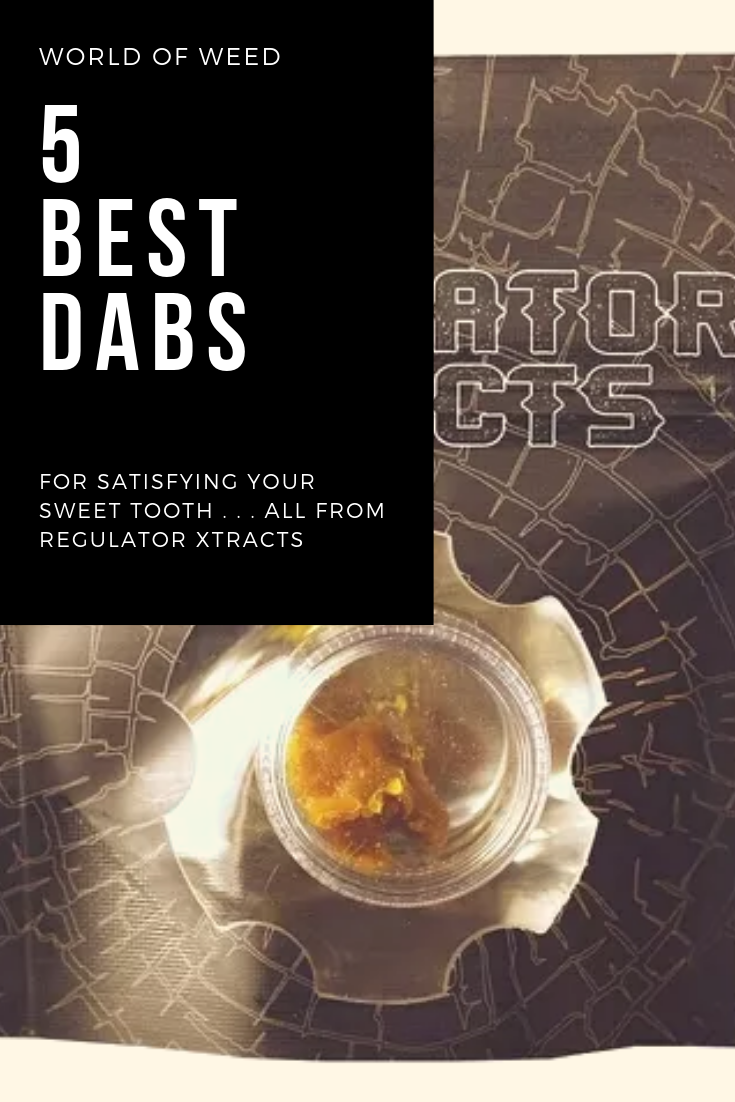 Blueberry Kush Nug Run
The Blueberry Kush Nug Run from Regulator Xtracts is a powerful indica hybrid that holds a smooth, sweet blueberry flavor and aroma. Popular for its long-lasting, sedating body high and euphoric, yet sleepy head high, Blueberry Kush is one of the best dabs for unwinding and relaxing in the evening. This one comes with some strong munchies and equally strong couch-lock.
Grapefruit
Grapefruit is a fruity-citrus strain bred from a cross of Cinderella 99 and a sativa that was specifically bred for its grapefruit flavors and aromas. An array of citrus flavors like grapefruit and orange in this strain give way to subtle undertones of pine. One of the best dabs you can get for a sweet tooth that loves fruity flavors, Grapefruit offers an intense head high that brings on a huge boost in mood and heavy euphoria.
Lavender Haze
Lavender Haze is a beautiful, complex sativa hybrid that smells and tastes like lavender, with other floral notes like rose and wildflowers and a strong earthy undertone. Take a dab or two of this, and you'll immediately notice the uplifting, euphoric effects take over. A playful, energetic euphoria, Lavender Haze is one of the best dabs for satisfying a sweet tooth and getting a pick-me-up.
Lemon G
Lemon G is a lemony-sweet strain packed full of lemon flavor and aroma. A true sativa, this is one of the best dabs to take for uplifting, focused motivation and lasting euphoria.
Raspberry Cough
If you have a massive sweet tooth craving, but also need to get a ton of work done, start your day off with a dab or two of some Raspberry Cough. A sativa hybrid that packs a strong punch with 74.1% THC, this is one of the best dabs for an energetic, euphoric, and uplifting high. Sweet berry flavors and aromas come through with each hit, satisfying that sweet tooth in a way chocolate simply never could.
Have you tried any of these five best dabs for satisfying your sweet tooth?
Share your experience down in the comments.
---
Disclaimer: Marijuana has intoxicating effects and may be habit-forming. Smoking is hazardous to your health. There may be health risks associated with consumption of Marijuana. Marijuana, in any form, should not be used by individuals that are pregnant or breastfeeding. Marijuana is intended for use only by adults 21 and older. Keep out of reach of children. Marijuana can impair concentration, coordination, and judgment. Do not operate a vehicle or machinery under the influence of this drug. This product may be unlawful outside of Washington State.