Weed stem tea is a popular alternative to smoking or vaping marijuana. While this hot beverage won't get you as high as smoking some THC-filled herb or taking a fat dab, it does offer therapeutic benefits.

Plus, the idea of medicated tea is pretty neat.

So, start saving up those stems! In this post, we'll show you how to make weed stem tea so you can enjoy this relaxing, hot drink at home. 

Recipe: Weed Stem Tea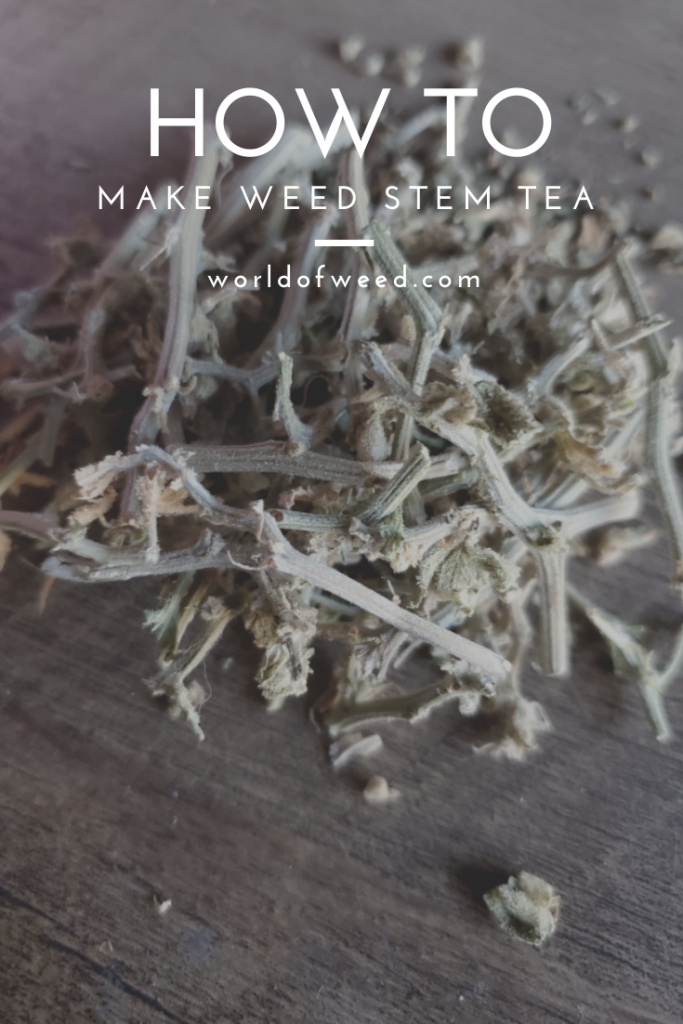 Ingredients
¼ – ½ cup ground, or broken by hand, weed stems
3 cups water
Another tea of your choice, in teabag
Coffee filter or large teabag
¼ cup ground weed *optional*
Binding agent
Binding Agent:
THC is not water-soluble, so it cannot be absorbed by H2O without a source of fat. Without the binding agent, you just have pot-flavored water.
You can use 2-3 tablespoons alcohol (any), ½ cup milk or dairy substitute, or ½ tablespoon coconut oil or butter.
Directions:
Grind or break up the weed stems by hand. Put them in a large teabag, along with the optional extra bud. Or, put them in as-is and strain through the coffee filter later.

Fill a saucepan with three cups of water and your binding agent (not alcohol). Bring to a boil.

Once the mixture has come to a boil, add the stems and let simmer for 10 minutes.

Remove from heat. If you're using alcohol as the binding agent, add it in now.

Remove the stems and let cool to sipping temperature. Enjoy!

You can add sugar or honey to improve the flavor, or just add in the other teabag. 
** You can also add a cannabis tincture to this tea to give it even more of a kick! **

---
Disclaimer: Marijuana has intoxicating effects and may be habit-forming. Smoking is hazardous to your health. There may be health risks associated with consumption of Marijuana. Marijuana, in any form, should not be used by individuals that are pregnant or breastfeeding. Marijuana is intended for use only by adults 21 and older. Keep out of reach of children. Marijuana can impair concentration, coordination, and judgment. Do not operate a vehicle or machinery under the influence of this drug. This product may be unlawful outside of Washington State.