---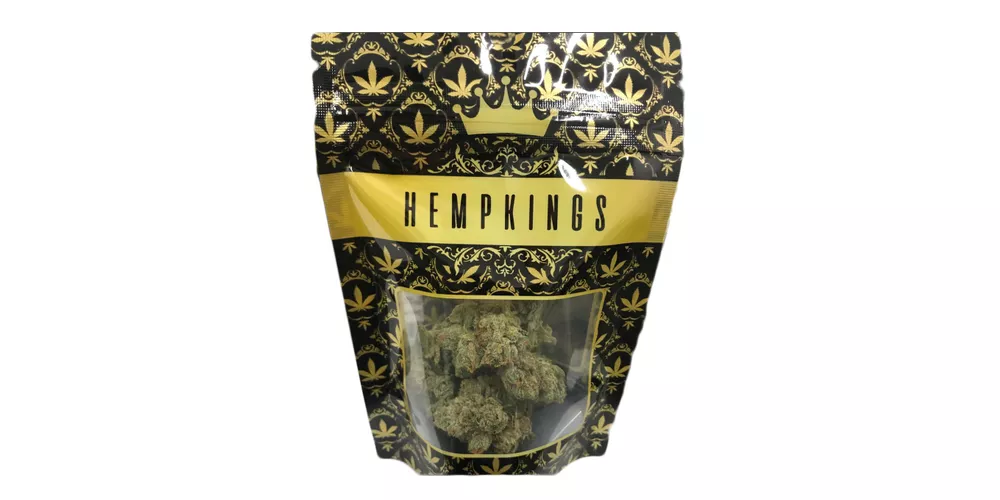 ---
When it comes to quality flower, just look for the crown on that distinctive gold and black packaging. HempKings doesn't disappoint, and their Star Medicine strain is a testament to that fact.

Star Medicine is a rare gem of an indica hybrid, bred through crossing indica Sensi Star with hybrid Medicine Man. Take a few hits, and you'll feel a warm calm drift over you, melting away stress and tension. As the high builds and you continue to smoke, you'll get a mildly euphoric cerebral high that perks you up and uplifts your mood. This is a great strain for relaxing on a cool fall day, whether you're seshing solo or with friends.

The buds of the rare Star Medicine strain are round, small, and olive green in shape — they look a lot like green olives. Wispy orange hairs poke out through the buds, and a shimmery dusting of sticky trichomes covers the surface.

Snap open one of those olive buds, and breathe deep the sweet, woodsy-piney smell that's the famous "smell of weed." The scent lingers in the air when burned, so you may want to take precautions to get the smell of weed out of your house. The flavor is like roasted marshmallows, though less sweet and with bold woodsy notes.

With its potent THC range of 19.80 -23.80% and CBD range of 0.04 – 2.04%, the Star Medicine strain offers a strong and lasting high that will numb your pain and melt away your stress. This strain is the epitome of relaxation.
---
Disclaimer: Marijuana has intoxicating effects and may be habit-forming. Smoking is hazardous to your health. There may be health risks associated with consumption of Marijuana. Marijuana, in any form, should not be used by individuals that are pregnant or breastfeeding. Marijuana is intended for use only by adults 21 and older. Keep out of reach of children. Marijuana can impair concentration, coordination, and judgment. Do not operate a vehicle or machinery under the influence of this drug. This product may be unlawful outside of Washington State