Cinco de Mayo is a day memorialized as celebration, colorful culture, and – – of course – – an abundance of tacos. And a little Tequila.
But, where does Cinco de Mayo originate? Why is it such an important date? How can you include weed as part of the festivities and merriment?
Well, we've got answers for you.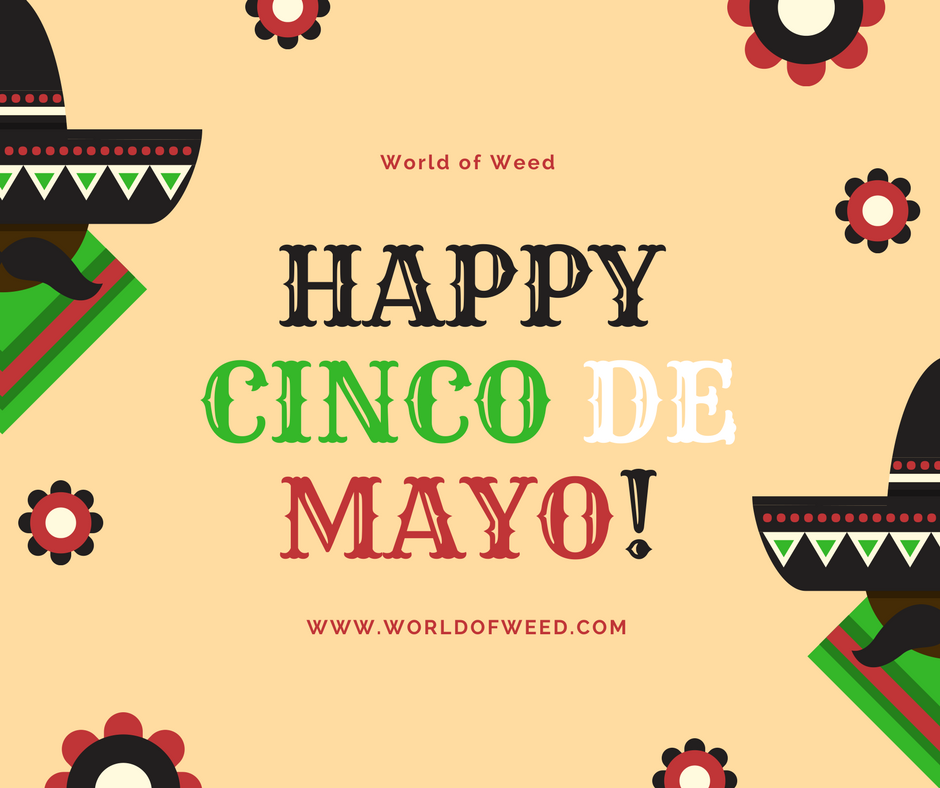 What is Cinco de Mayo?
Although the majority of Americans believe Cinco de Mayo is the Mexican Independence Day (that's September 16th), it's actually a day that commemorates Mexico's victory over the French during the Battle of Puebla in 1862.
Importance of Battle of Puebla
You see, the American Civil War was far from the only conflict taking place in North America during those 1860s. For instance, just south of the border, the Franco-Mexican War was raging.
Basically, the French Emperor (Napoleon III) believed he could aid the Confederate states by just cutting through Mexico.
Mexico was not at all on board with that.
Napoleon was supporting and fighting for the South. He was doing well, until General Ignacio Zaragoza came into the picture. On May 05, 1862, this Mexican General and his supremely outnumbered militia met up with the French army just outside the borders of Mexico City, in a little town called Puebla.
The French lost, despite having significantly more manpower with the larger militia.
When you get down to the heart of the holiday, Cinco de Mayo is a celebration of the underdogs overcoming adversity and pushing against the odds to earn their victory. And, at its heart, what else could the path to Federal legalization of marijuana if not a ton of underdogs beating the odds.
Celebrating Cinco De Mayo
President Franklin D. Roosevelt was the mastermind behind the Cinco De Mayo celebrations being in the U.S.. In fact, he was the one who popularized the holiday back in 1933 with the "Good Neighbor Policy."
Roosevelt worked hard to improve relations between Central and South America during his presidency. Furthermore, under his leadership, the United States was able to emphasize cooperation and fair trade, rather than violence and military force, to maintain balance between the two places.
If there's one way to celebrate the victory of underdogs, the mirth and joy of different cultures coming together, and using cooperation and trade to resolve issues → It's definitely Cinco De Mayo.
So, in the effort of being good neighbors in our community, cooperating, and fairly trading (money + products), let's make sure you GET WOWED.
Let's celebrate this year's Cinco de Mayo and the victory of Mexico over France by gathering your friends together. Break out the bongs, roll some blunts, and celebrate Cinco de Mayo → 420 style!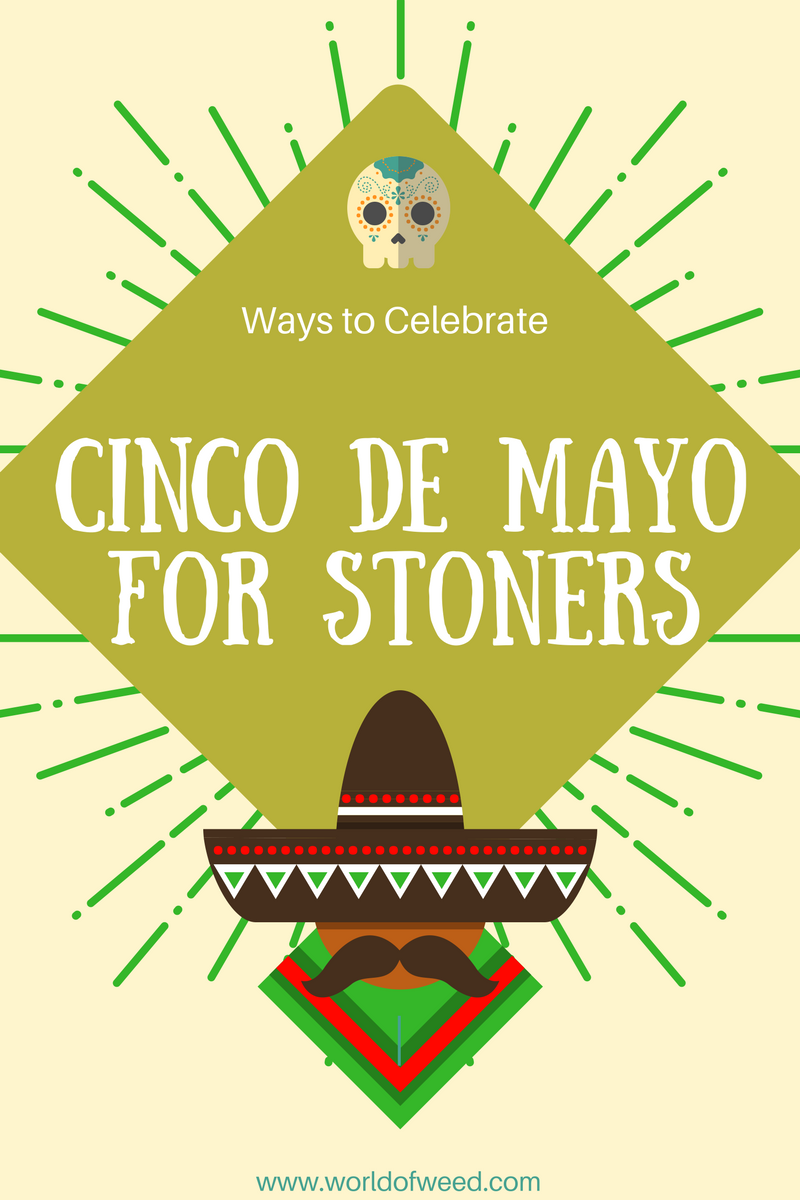 Gift Guide: Cinco de Mayo for Stoners
As we talked about, Cinco de Mayo is a celebration of Mexican culture and their victory over the French army during the Battle of Puebla in 862. This victory went on to become a powerful symbol of Mexican unity and patriotism.
After smoking heavily on the ever-popular April 20th, it's now time to celebrate another holiday – – and with a massive smoke sesh!
It's time to get inspired and start thinking about the gifts you're giving on Cinco de Mayo for stoners. Sure, it's not required, but it's something that will elevate anyone's day.
Here we go!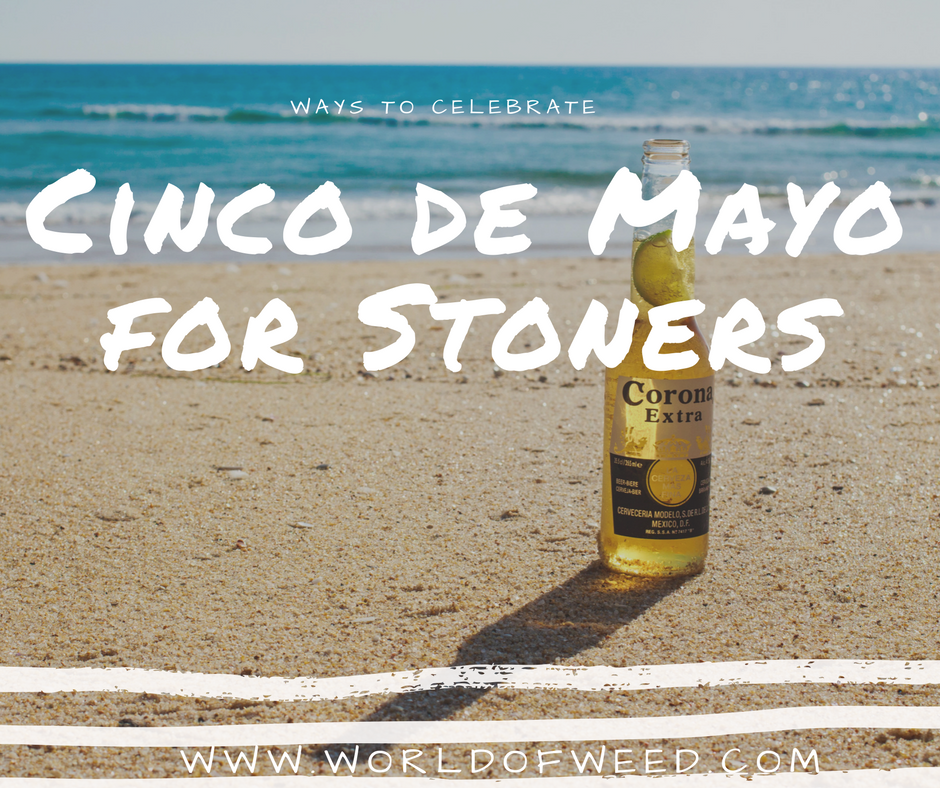 A great number of people in the US mistakenly believe Cinco de Mayo is the Mexican day of independence. That's not true, but this post shows you what Cinco de Mayo for stoners is all about.
Best Strains for Cinco De Mayo
Create an unforgettable Cinco de Mayo for stoners by enjoying the following strains, all of which are popular choices on any Cinco de Mayo for stoners.
Liberty Haze by Good Earth $89.00 → 14g
25.7% THC 0.3% CBD
This fast-growth, long-duration hybrid creates a giddy, upbeat type of vibe that really turns a rough day around. Liberty Haze is a sativa-dominant hybrid that offers uplifting and semi-energizing effects of the Liberty Haze strain. Plus, the name "Liberty Haze" sounds fitting!
El Chapo by From The Soil $12 x 1g → $35 x 3.5g
25.4% THC
El Chapo OG is a definitive Indica-dominant hybrid with origins as cloaked in mystery as the wanted leader of Mexico's most powerful drug cartel. Grown in golden California, the El Chapo OG strain has a distinctively powerful earthy aroma, thanks to the strain's pungent terpenes. Full-flavor and enigmatic, El Chapo is a great way to relax after a particularly stressful day — Or for just chillin' out all day in celebration of Cinco de Mayo for stoners.
Paris OG by HempKings $12 x 1g → $35 x 3.5g
18.1% THC
There wouldn't be any Cinco de Mayo if the Mexican militia hadn't defeated the French. You can celebrate by burning bowls of this "French" strain.
Paris OG by HempKings is a potent marijuana strain that's a pure indica strain, something that helped this strain win first place during the Michigan High Times Cannabis Cup in 2014. It's hard to resist this strain, with the Paris OG buds carrying such a truly mouth-watering, pungent flavor combination of fresh lemon and fresh soil. It's super STRONG, and it's super STICKY.
Cinco de Mayo for Stoners Tips:

If you're having friends over for a smoke sesh or small party, add some balloons, confetti, streamers, and other decorations you can find in green, white, and red (for the Mexican flag).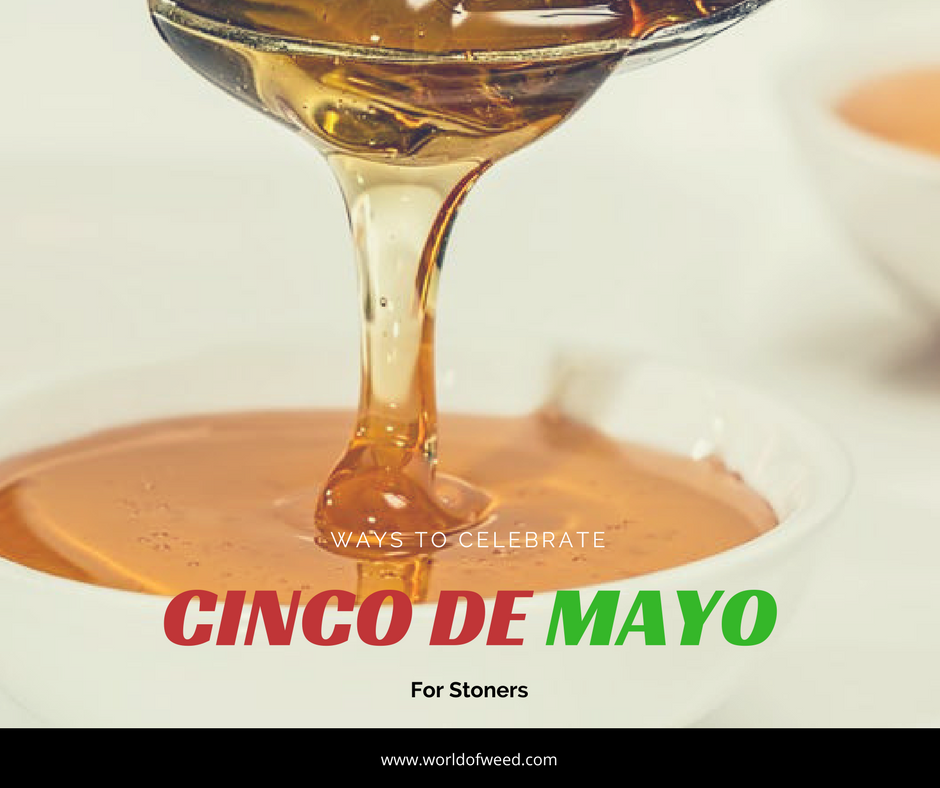 Concentrates (Dabs)
Be careful here. The oil gets moy caliente!
Three Amigos BHO by CNW $15 x 1g
74.7% THC 0.7% CBD
The Three Amigos strain is absolutely perfect for anyone celebrating a Cinco de Mayo for stoners. A potent combination of holy trinity Headband, Sour Diesel, and OG Kush, Three Amigos is an exceptionally potent sativa masterpiece that has a very terpy flavor profile that brings out a sweet, but still sour, tanginess in the flavor. Now THAT is dab!
Ultra Orange "Dorado Diamonds" by Dorado $39 x 1g
82.9% THC 0.6% CBD
Ultra Orange definitely pays homage to Mexico with the country being a leading supplier of oranges.
This rare sativa hybrid strain is perfect for those celebrating a Cinco de Mayo for stoners. It has a spiced-orange, vanilla-clove flavor with undertones of citrus fruit and sweet-clove. It's packing quite the punch, but you'll enjoy an energetic and focused cerebral high that's paired with strong body relaxation.
Joints
Absolutely delicious AND convenient, whether it you're on the-go or chilling with friends!
El Chapo pre-rolls by FTS $29 x 8-pk
24.5% THC
You've heard all about El Chapo as whole flower, but now it's time you have some El Chap0 joints.
How could you not when these pre-rolls are:
Convenient

Mobile

Versatile

Biodegradable

Absolutely delicious + potent!
---
Did we miss any? Share your best tips for celebrating Cinco de Mayo down below!
---
Disclaimer: Marijuana has intoxicating effects and may be habit-forming. Smoking is hazardous to your health. There may be health risks associated with consumption of Marijuana. Marijuana, in any form, should not be used by individuals that are pregnant or breastfeeding. Marijuana is intended for use only by adults 21 and older. Keep out of reach of children. Marijuana can impair concentration, coordination, and judgment. Do not operate a vehicle or machinery under the influence of this drug. This product may be unlawful outside of Washington State.