Setting New Year's Resolutions the Stoner Way
Every year, people make these biiig resolutions that are impossible to achieve – mainly because life gets in the way. They set these huge New Year's resolutions, dive head first into them, fail, and then completely give up.
Talk about stressful and discouraging!

So, let's make it easy this year. Keep reading to learn how to set short, achievable New Year's resolutions the stoner way, plus some examples of practical resolutions to try.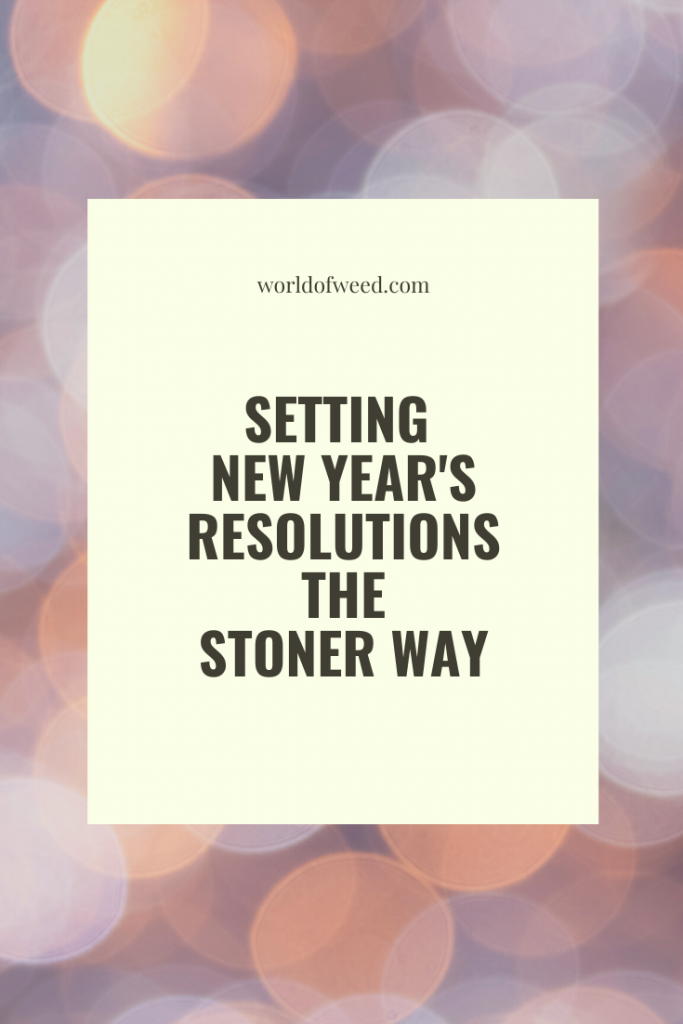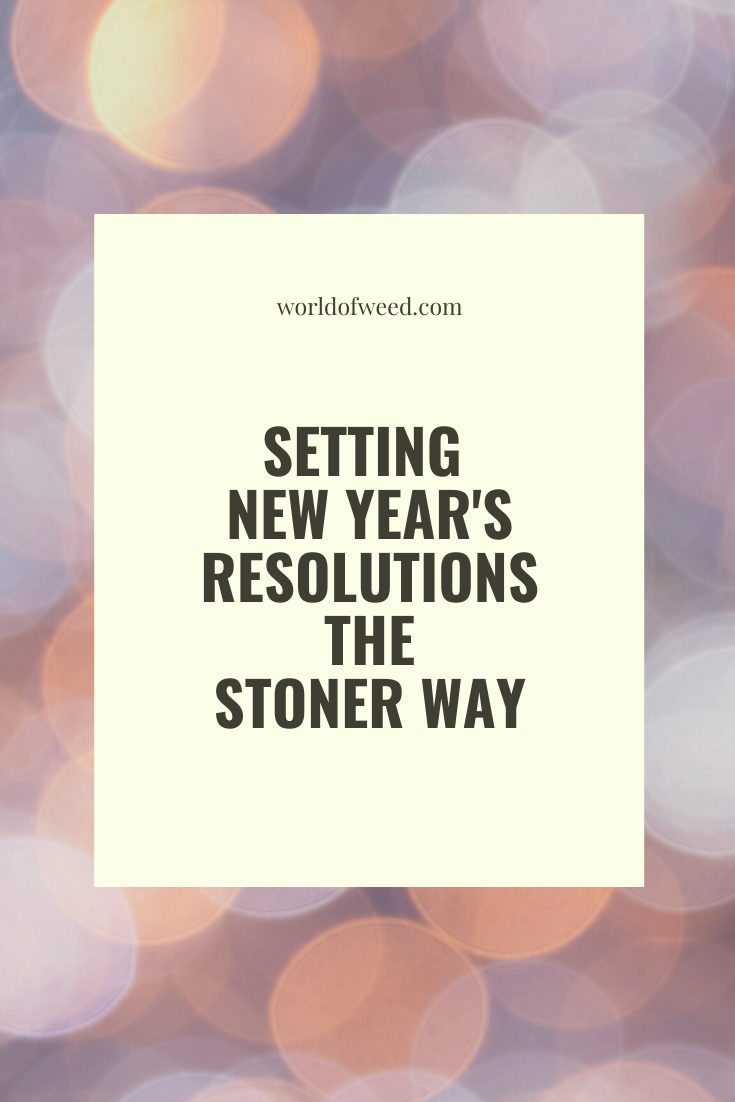 Get Specific
Saying you want to "take bigger hits" or "take more dabs" isn't the same as setting concrete goals. Getting specific and adding details is what makes your goals tangible. You want to be taking 1 gram dabs in 1 month, so you'll take bigger and bigger dabs each week until you reach 1 gram and can dab it comfortably, etc. These are real steps you can take to achieve your goal, rather than just something you say you'll do every year but never actually get to it.

The sooner you flesh out your resolutions into goals, the sooner they become real, and the sooner you can work on accomplishing them.
Create a Plan
One of the biggest issues people have with their New Year's resolutions is they try to jump right into a large goal, they fail, so they quit trying. Instead, make a plan.

Break your resolution down into smaller steps. If you want to get the hang of smoke tricks, then set your goal as one to two tricks, and you will practice three times a week for 15 minutes.

If you want to save for the top shelf flower, start with a goal of $200 / ounce. Set aside $50 a week, and go from there.
Set Deadlines
Deadlines are what turn wishes into goals. They give you a timeline on which to work — something that is the key to success for big New Year's resolutions. Break a resolution down into small increments, each with their own deadline.

For example, let's say your New Year's resolution is to have 4 ounces of flower to share on 4/20. If you purchase (or set aside the money) one ounce per month at $200 / ounce, then you need to have a goal of setting aside $50 per week. In four months, just in time for 4/20, you'll have four ounces to enjoy on the best day of the year.

Have Accountability
Whether it's through a journal, your social media followers, or a friend, find some way to be held accountable for your New Year's resolutions. Let them know your goal, how you plan to accomplish it, and when.
Reward Success
As you reach each milestone of your New Year's resolution, be sure to reward your accomplishments. Maybe dip into your special stash, treat yourself to a new bong or dab rig, or take advantage of a great deal at your local Tacoma dispensary.
Stoner New Year's Resolutions
Having trouble thinking of some New Year's resolutions? We put together a list of example resolutions for you to pick from:
1. Clean glass pieces after each use.

2. Try at least two new strains per month.

3. [If you dab] Smoke flower three days a week for a month.

4. [If you smoke] Dab three days a week for a month.

5. Have enough weed to easily share with everyone on April 20, 2020, purchasing two ounces per month.

6. Learn one new smoke trick a month until the favorites are mastered.

7. Read one new book on cannabis each month for six months.

8. Save $300 per month for a new glass piece. The goal is to have twelve new pieces by the end of the year.

9. Invest in proper cannabis storage for all flower, dabs, and other cannabis products by [choose date].

10. Try a water-based cannabis tincture by 4/20.
What are your stoner New Year's resolutions for 2020?
---
Disclaimer: Marijuana has intoxicating effects and may be habit-forming. Smoking is hazardous to your health. There may be health risks associated with consumption of Marijuana. Marijuana, in any form, should not be used by individuals that are pregnant or breastfeeding. Marijuana is intended for use only by adults 21 and older. Keep out of reach of children. Marijuana can impair concentration, coordination, and judgment. Do not operate a vehicle or machinery under the influence of this drug. This product may be unlawful outside of Washington State.