Life is stressful.
But, it doesn't always have to be.
HempKings is known for their premium cannabis, with some of the best must-try strains.
And, now, they offer a rare hybrid that will melt all of your stress and worry away, leaving you without a single care.
No stress. Just clouds.
Try the Peanut Butter Breath strain.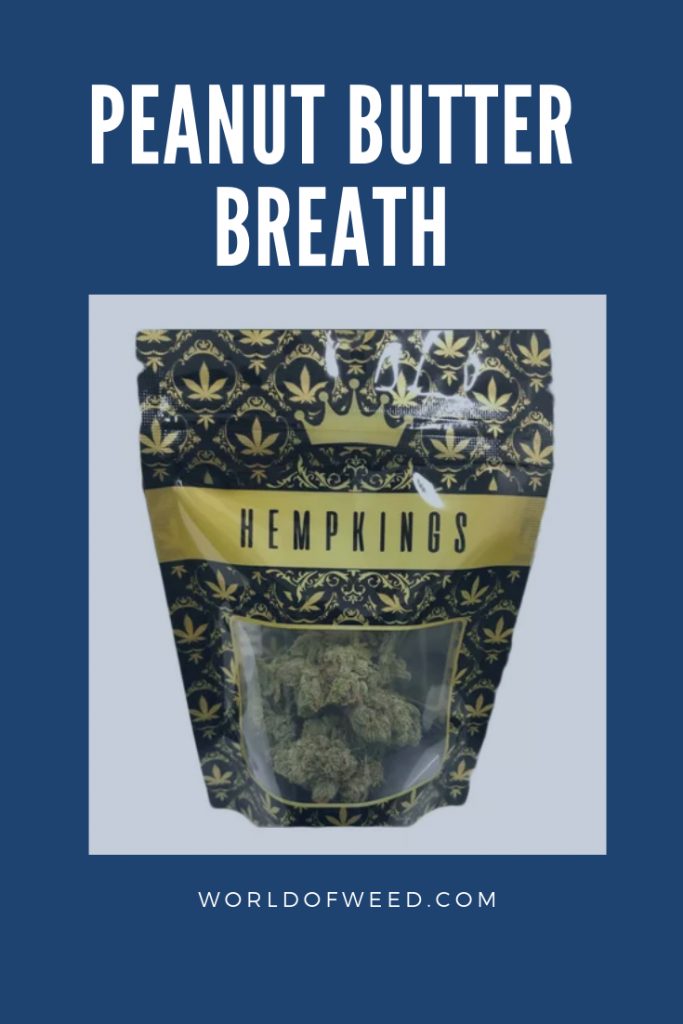 Peanut Butter Breath Strain
Peanut Butter Breath is one of the hard-to-find strains you never forget and spend forever searching for. A perfectly balanced hybrid (50% indica, 50% sativa) created through the crossing of Do-Si-Dos x Mendobreath, this strain certainly lives up to its name.
The aroma and flavor is both nutty and earthy, which rich herbal overtones that come through on the exhale. And, as soon as you do, the effects of the Peanut Butter Breath strain take hold.
Boasting 20.7% THC, this strain is as strong as they come. The high starts at the top of your head, leaving you buzzed and relaxed, without a single worry in the world. Physically, you'll be as relaxed as possible without completely sinking into the couch. The high is a long-lasting one, and will leave you floating through blissful euphoria, without an ounce of stress in your body.
A word of warning: Have snacks on-hand, because those munchies are out of this world.
Peanut Butter Breath isn't just potent, it's also one of the more striking strains, with its elongated, olive-shaped, forest-green nugs with firey orange-red pistils peeking through the leaves, all covered by a thick coating of purple trichomes that glisten in the light.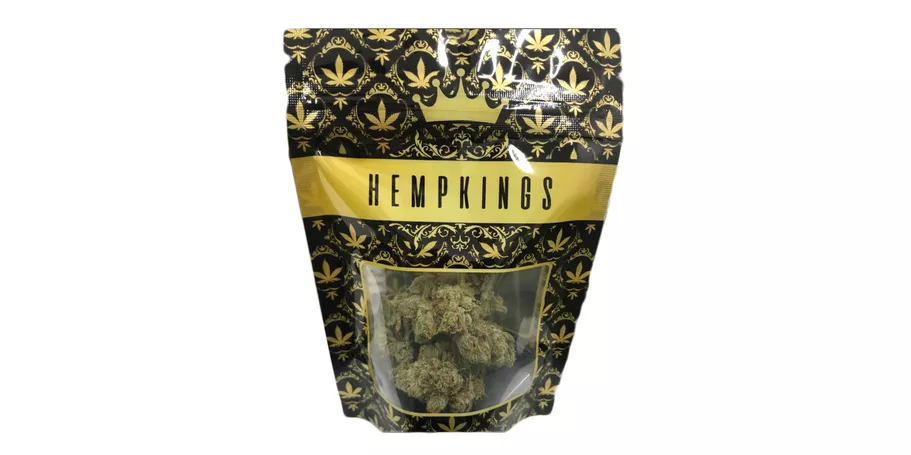 Shop the Peanut Butter Breath Strain
We've got the potent Peanut Butter Breath strain from HempKings for $12 (1g) – $35 (3.5g) .
---
Disclaimer: Marijuana has intoxicating effects and may be habit-forming. Smoking is hazardous to your health. There may be health risks associated with consumption of Marijuana. Marijuana, in any form, should not be used by individuals that are pregnant or breastfeeding. Marijuana is intended for use only by adults 21 and older. Keep out of reach of children. Marijuana can impair concentration, coordination, and judgment. Do not operate a vehicle or machinery under the influence of this drug. This product may be unlawful outside of Washington State.