There are some people who seem to effortlessly recall every strain they have ever seen or tasted. They can rattle off the dispensary's name, brand the flower came from, and what it tasted and felt like. Then, there are those who remember that the "strain was really dank" and forget everything else about it. Next thing they know, they're scanning the dispensary shelves hoping to recognize a label, feeling intimidated by the guy who breezes past and confidently points to a couple of jars.
"I should keep a weed journal," they think to themselves. If this is you, you're in luck.
World of Weed, home of some of the best strains in Tacoma, has some easy tips for keeping a weed journal that is going to build your knowledge and appreciation of cannabis.
Starting a Weed Journal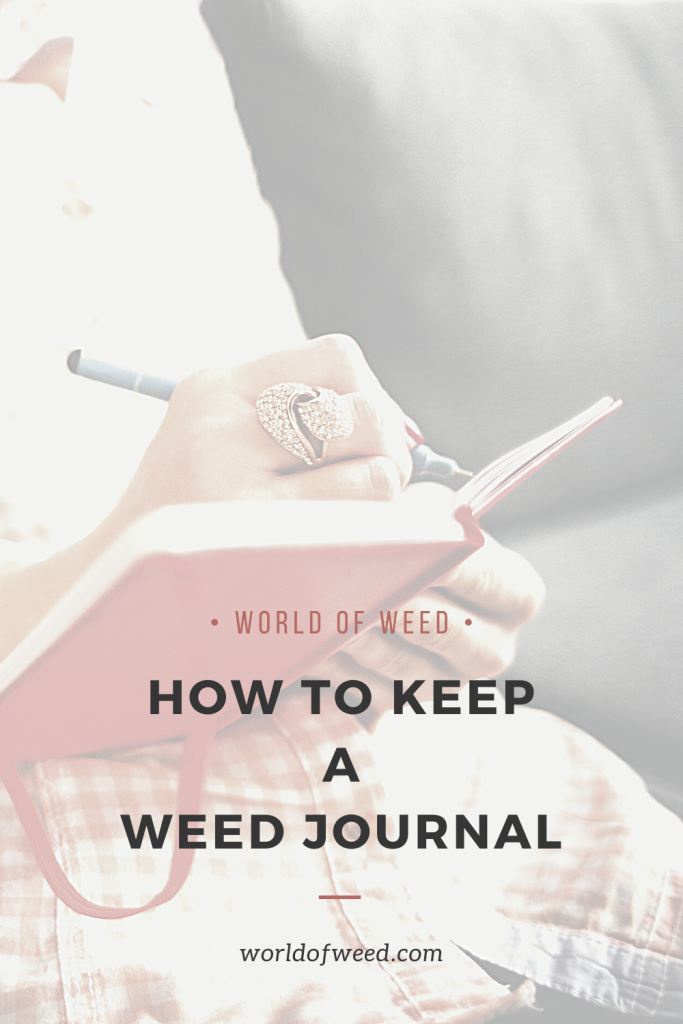 You can buy weed journals that are ready to open and start writing, or you can create your own weed journal with an notebook or blank journal. You may also want to consider using a three-ring binder so you can move pages around and add new blank pages as your weed journal grows.
To create your own weed journal, here are some key topics that will help you get the most out of cannabis journaling:
The description of the strain, dispensary, THC content, and type of strain (indica, sativa, hybrid, or CBD)
Where you are when enjoying the strain
The date and location and, if applicable, who you smoked it with. Sometimes, keeping record of you were you seshing with when you enjoyed a new strain will help you remember it later.
What the high is like
What you did or did not like about the strain, including flavor, aroma, and effects
STATS – Sight, Touch, Aroma, and Sensation
An index of dispensaries, with categories like "Tacoma weed" or "Tacoma dispensaries"
If you are using a three-ring binder, add a page with these topics listed so you can refer back to them while you write. If you're using a bound journal or notebook, write the topics down on an index card to keep in the front of your notebook for handy reference.
Using a Weed Journal
While it's true the more strains you try and write about, the more knowledgeable you will become about weed. But, how practical is it really to take your weed journal everywhere you go?
Enjoying and journaling about a new strain is easy at home. Open the jar or bag, pack the bong, kick back on the couch, and smoke and write away! Some people like to keep the jar's label and keep it in their weed journal for more information. Plus, some labels are beautiful works of art and are worth keeping.
Opening your journal during a smoke sesh may start interesting conversations about different strains with the other people in the circle. You'll probably learn a lot about other strains too.
Now, what about taking your weed journal on a date? That's really up to you and how comfortable you feel with the person. Smoking can definitely be a date but journaling usually isn't. There is a chance your date will be annoyed because you spent part of the time writing in your journal. Instead, take some photos of the nugs and the jar label and jot a few notes into the notes app on your phone. Just like some people take photos of their meals, you can explain you like to take photos of the weed you smoke. You can always transfer your notes to your weed journal later.
Definitely take your journal with you when you visit World of Weed or any other dispensary. The budtenders in our store are very helpful and always happy to talk about weed and the different strains.
When and where you use your weed journal is totally up to you. Of course, it makes sense to take it when you go shopping for new flower or to a smoke sesh. Your goal is to keep track of which strains you like, to learn more about weed, and to breeze into the dispensary and know exactly what you're looking for.
Storing Weed for Later
Once you start keeping a weed journal, you may end up collecting a whole bunch of strains.
Read over these dos and don'ts of cannabis storage, so you can learn to properly store your weed for later.
Do
Store your weed out of direct sunlight
Keep your weed in a cool, dry place
Use containers made of neutral elements
Use containers specifically designed for cannabis storage
Don't
Keep your weed in the fridge. This is almost guarantee you will have mold and mildew growth due to the inconsistencies in humidity and temperature.
Store weed in plastic, whether it be bags or containers. Plastic is full of static and it will pull the trichomes off your bud. If you absolutely have to use a bag, don't store it in there for long and only keep small amounts.
Store it on, above, or next to electronics. Remember: Heat rises.
Keep your weed accessories with your bud. The ash and resin from the burnt bud on your pieces will linger in the storage area and adversely affect the aroma and flavor.
You just reupped and you're smoking on some amazing weed, but by the time you're due to hit up the dispensary again, you've forgotten the strains and their flavors! As a stoner, we know you were busy finding, smoking, and enjoying strain after strain and didn't think to write down anything about them. This time you go to the dispensary, start your very own weed journal! Doing so will help you keep track of what you like, don't like, and absolutely must have more of.
All you need to get started is some weed, a notebook or binder, and something to write with. Smoke away to your heart's content, taking notes on the flavor, effects, and aroma as you go. When you're out at a smoke sesh, take pictures of the bud and take notes on your phone to write down in your weed journal later.
Looking for some interesting strains?
---
Disclaimer: Marijuana has intoxicating effects and may be habit-forming. Smoking is hazardous to your health. There may be health risks associated with consumption of Marijuana. Marijuana, in any form, should not be used by individuals that are pregnant or breastfeeding. Marijuana is intended for use only by adults 21 and older. Keep out of reach of children. Marijuana can impair concentration, coordination, and judgment. Do not operate a vehicle or machinery under the influence of this drug. This product may be unlawful outside of Washington State.