Have we got some great news for you!

We're remaining open and offering curbside pickup for a safer, faster, and more convenient shopping experience for you.

Simply go online to our menu and shop for what you want. Place your order, and then drive on over to our shop. Text or call to let us know you're outside and what color your car is. We'll come collect payment information and I.D. from you, and then come right back out with your order. 

It's as simple as that.

You never have to leave your car.
Stay safe. Stay lifted.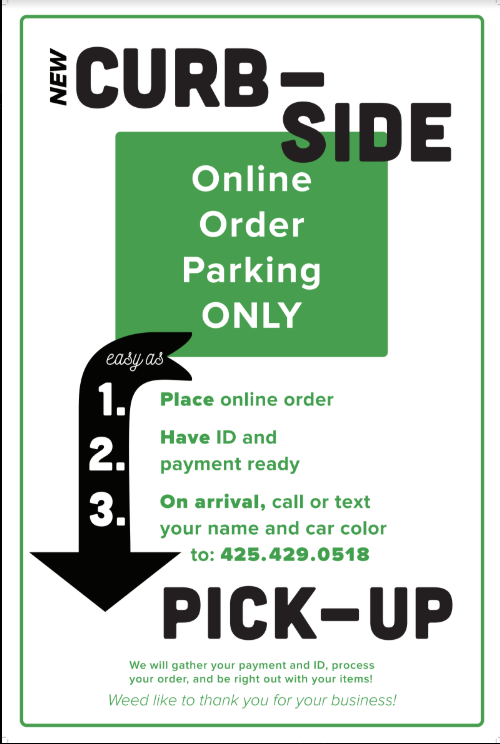 Looking for some weed? Browse our menu and then head out for curbside pickup.
---
---
Disclaimer: Marijuana has intoxicating effects and may be habit-forming. Smoking is hazardous to your health. There may be health risks associated with consumption of Marijuana. Marijuana, in any form, should not be used by individuals that are pregnant or breastfeeding. Marijuana is intended for use only by adults 21 and older. Keep out of reach of children. Marijuana can impair concentration, coordination, and judgment. Do not operate a vehicle or machinery under the influence of this drug. This product may be unlawful outside of Washington State