Have you ever been a tourist in your own state? What about while you're high?
It's summer, and spending yet another afternoon on the couch, smoking out and watching TV, is getting a bit old. This is a beautiful state with a ton of fun things to do, view, and eat after stocking up on goodies in our store.
Just remember, it's illegal to open packages containing marijuana in view of the general public. And, you don't want to be driving while impaired.
Whatever discretion you choose to use (or not use) as you get stoned, if you want to get out and adventure, these fun stoner summer daycation spots will get you started.
Just looking to satisfy those munchies with some dank eats? This list of best places to eat in Tacoma when stoned will help you out.
Best Summer Daycation Spots for Stoners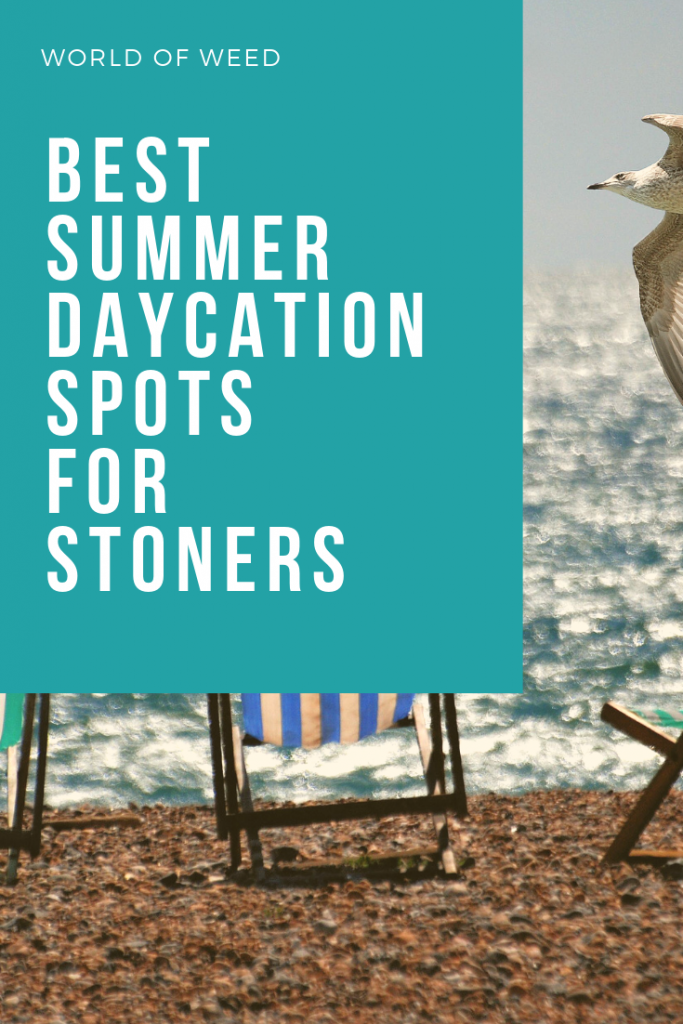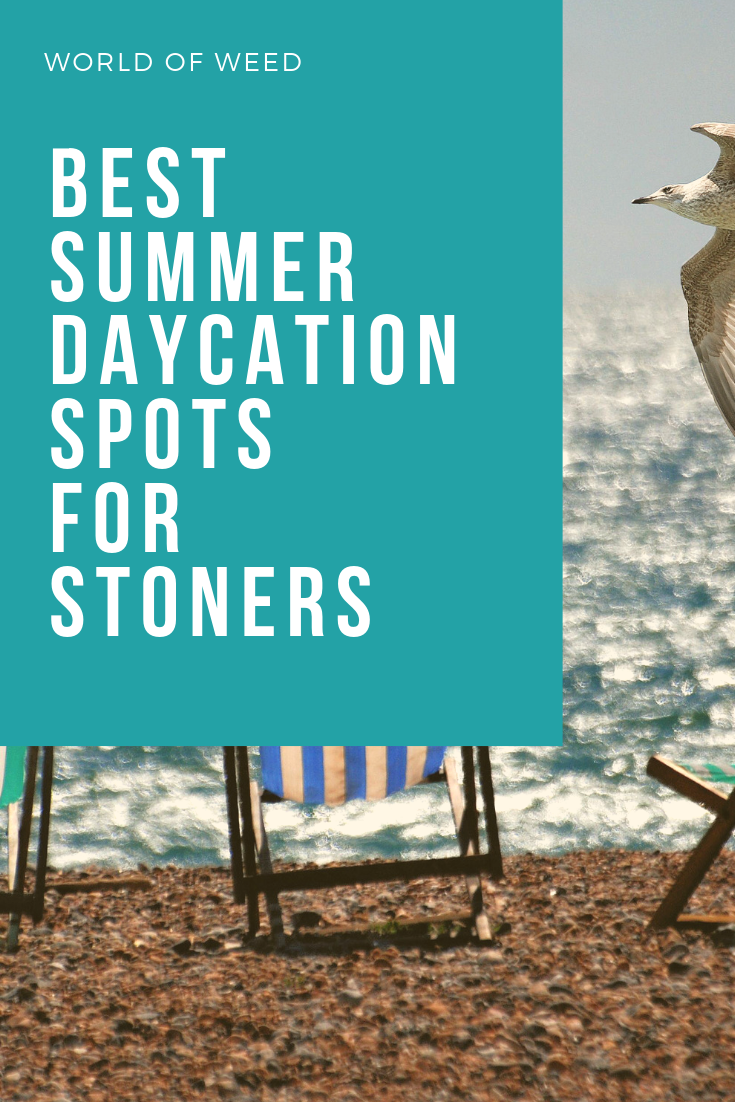 The Fremont Troll
It's huge, kind of freaky, and completely free. Take a couple potent pre-rolls with you, and head to Seattle to check out the famous Fremont Troll. Back in 1989, the city requested the Fremont Arts Council launch an art competition as a way to fix up the area under the bridge, which had become a garbage dump and a secret haven for criminals. Sculptor Steve Badanes won the competition and, inspired by the "Billy Goat's Gruff" folktale, created the troll from steel, wire, and two tons of ferroconcrete. The troll is 18 feet tall, and definitely a sight to see while stoned.
Weed Bus
This requires a bit of planning ahead, but is the perfect summer daycation for any stoner. The Weed Bus is an educational cannabis tour in Downtown Seattle that goes to different hemp and cannabis events happening around the city. It only takes $10 a month to become a member, and you get a monthly newsletter that updates you on all the dank events, transportation options, events, food, educational opportunities, and more that are going on — including fun goodie bags.
Stonehenge
That's right. You can see a full-scale replica of the famous Stonehenge, right here in Washington. It's the premier attraction over at the Maryhill Museum of Art, and it's not something you want to miss. Enjoy a refreshing cannabis soda while spending the day viewing the Stonehenge and browsing through the museum's permanent and rotating exhibitions.
Whidbey Island
Whidbey Island is one of the best summer daycation spots for relaxing and smoking out in nature. There are several parks, such as Deception Pass State Park and For Casey State Park; both are great places to wander and toke. Head in to towns Couperville or Langley to satisfy your munchies or do some stoned shopping. Whidbey Island is full of rich history, unique shops, picturesque landscapes and views, and delicious local eateries — perfect for the stoner enjoying summer.
Bridge of Glass
Grab a pack of discreet cannabis candies, and check out the 500-foot-long Bridge of Glass – part of the Museum of Glass in Tacoma. Be dazzled by stunning glass pieces, watch artists blowing glass, and tour the museum that will forever change the way you look at glass. You knew it was beautiful, but did you know it was this beautiful?
Mt. Rainier
Boost your high with elevation by getting stoned in the mountains. Take your favorite vape battery and cartridges , and head to one of the most beautiful works of natural architecture – Mt. Rainier. Hike the paths, sit by the streams, and relax in nature as you get as high as the mountain itself.
Gas Works Park
Find yourself a cozy spot on the grass, smoke some enhanced joints, and relax as you watch the boats, people, and skyline around you. The gas works themselves are historic and interesting, and become even more intriguing the more you smoke.
Ocean Shores
Pack up your edibles and prerolls, and head to Ocean Shores for a day of fun. Chill on the beach, dine on delicious food, ride horses, go birdwatching, shop, and more in Ocean Shores. It's a great place to make stoney memories that will last a lifetime.
What's your favorite summer daycation spot?
---
Disclaimer: Marijuana has intoxicating effects and may be habit-forming. Smoking is hazardous to your health. There may be health risks associated with consumption of Marijuana. Marijuana, in any form, should not be used by individuals that are pregnant or breastfeeding. Marijuana is intended for use only by adults 21 and older. Keep out of reach of children. Marijuana can impair concentration, coordination, and judgment. Do not operate a vehicle or machinery under the influence of this drug. This product may be unlawful outside of Washington State.