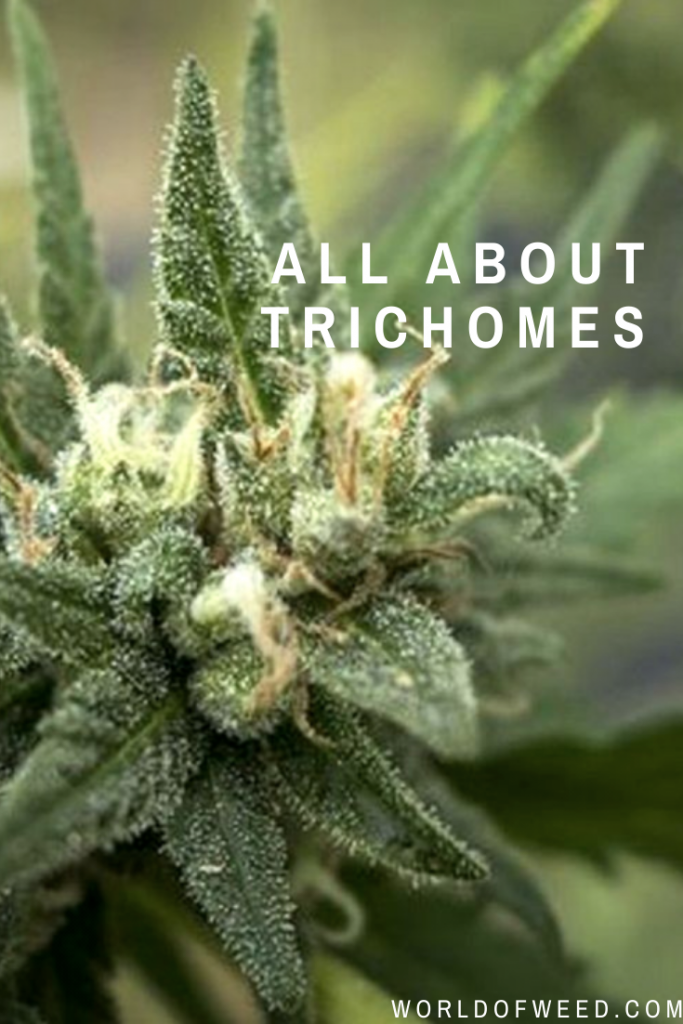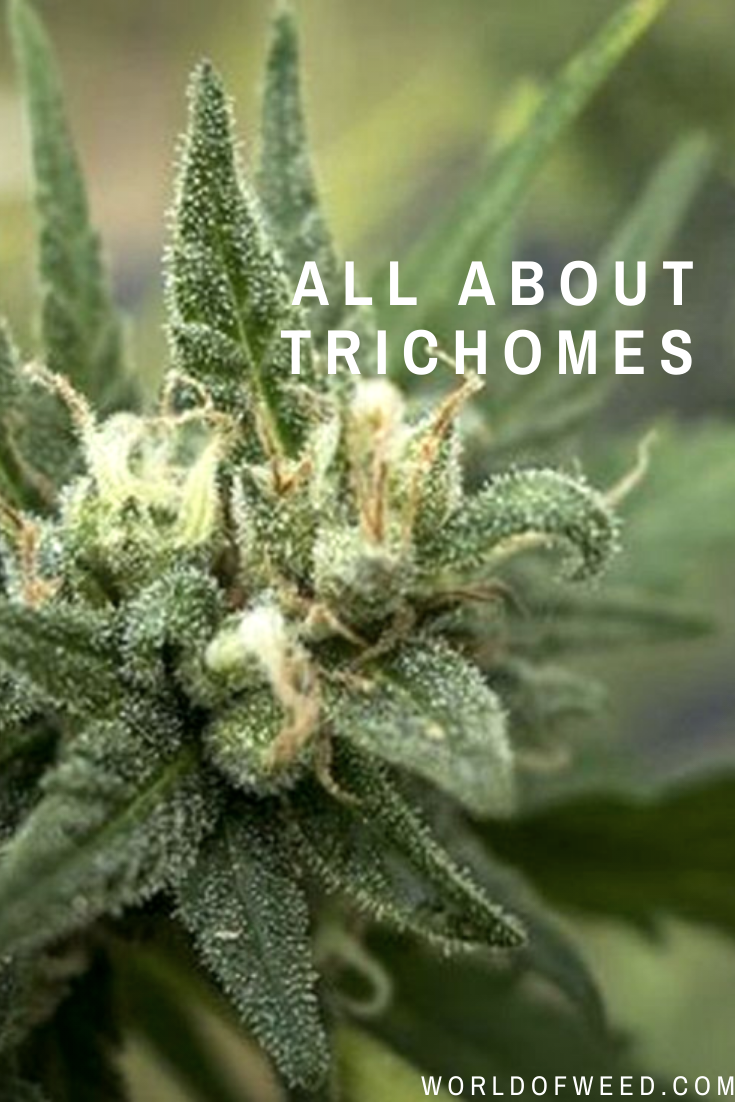 What are Trichomes?
If you're a marijuana lover, you know there's a whole lot more to weed than meets the eye. For example, the buds of your most potent strains are going to be covered in something that looks like white frost. But, this sticky dusting of crystals is actually dense growth of mushroom-shaped resinous glands. These glands are called trichomes.
These glands hold and produce the plant's terpenes, cannabinoids, and other compounds that make marijuana those strains so potent, flavorful, and aromatic. They also give the strains their unique effects, making them especially important to consumers like yourself.

Trichomes are very fragile and can be degraded easily by contact (such as hands or plastic), light (especially UV rays), and oxygen. When these trichomes break, the sticky oil (resin) they hold is released, making the buds sticky. The more trichomes, the more resin will be released — and the more potent, aromatic, and flavorful the strain will be.

Purpose of Trichomes
While the plants are growing, trichomes protect against predators and other environmental factors that would otherwise harm the plant. This is especially true for female cannabis plants when they begin producing buds, as they become highly vulnerable to pests.

They have a strong aroma and bitter taste that deters predators, while also providing a barrier of protection against UV rays and damaging winds.
Types of Trichomes
There are three types of trichomes:

Clear trichomes are trichomes in the very first stages of maturity. These have a very mild effect when consumed, as they are only full of precursor cannabinoids, which are not psychoactive.

Opaque trichomes, on the other hand, indicate the plant is in the ideal stage of maturity, because these trichomes are full of fully realized THC.

Finally, amber trichomes indicate very ripe buds. These resinous glands contain cannabinol (CBN), which is a degraded THC. These buds will be less potent and produce less of a high, but they are still better than buds with clear trichomes.
About Kief
Kief is the powdery accumulation of the trichomes that form on marijuana leaves and buds. Also known as "dry sift", kief looks like powder-like crystals that shimmer in the light.

Look for kief that is light tan /beige to blonde in color and has a strong aroma. Avoid green kief, as this usually contains additional plant matter, so it is not as concentrated or pure.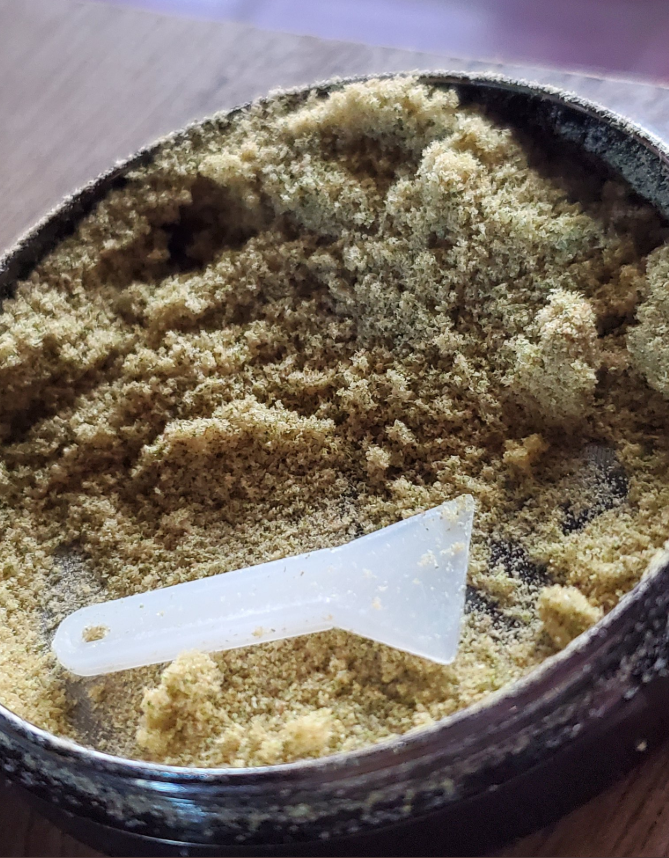 Collecting Kief
In addition to using grinders that have screens for kief collection, there are a couple of ways to collect the kief from dried buds.

One of those ways is by storing your buds in a stash box with a screen, which will catch the kief that falls through handling and natural degeneration of the buds.

Another is to allow kief to build up in the bottom of your weed storage jar.

The best way is to use a mesh screen of about 150 microns, as this will allow the most trichomes through while keeping out the other plant matter.

Stretch the mesh screen taut over a wooden frame. Secure with staples. Place a tray under the screen. Dump the buds onto the screen and gently sift or rub the buds into the mesh. Trichomes will fall through the mesh and into the tray as kief.
You can also purchase kief here at World of Weed!
Do you collect kief? How do you use your kief? Let us know down in the comments.
---
Disclaimer: Marijuana has intoxicating effects and may be habit-forming. Smoking is hazardous to your health. There may be health risks associated with consumption of Marijuana. Marijuana, in any form, should not be used by individuals that are pregnant or breastfeeding. Marijuana is intended for use only by adults 21 and older. Keep out of reach of children. Marijuana can impair concentration, coordination, and judgment. Do not operate a vehicle or machinery under the influence of this drug. This product may be unlawful outside of Washington State.