7 Best Dabs for Celebrating 7/10
7/10, National Dab Day, is just around the corner. The second biggest stoner holiday, following 4/20, Dab Day is all about showing your love for cannabis concentrates. Smoke out with awesome friends, eat some dank food, and celebrate dabs.
In order to do that, you'll need quality, potent concentrates. Check out these seven best dabs for celebrating 7/10 National Dab Day.
And remember: Get 25% OFF all concentrates on 7/10!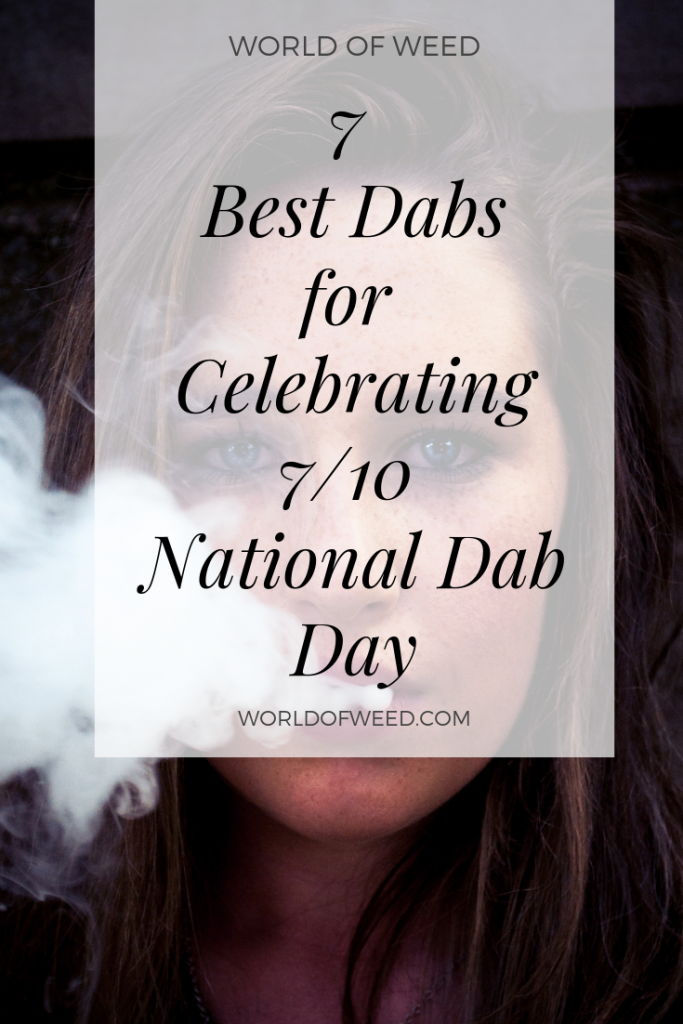 1. Blue Dream Shatter
With its high THC level of 73.75% and 1.81% CBD, this dreamy shatter is every bit as dank and delicious as it looks. The sweet flavors of blueberry and candy are long-lasting and linger on the palate long after your last hit. The high of this shatter definitely lives up to the sativa hybrid genetics of the Blue Dream strain. The cerebral rush is immediate, followed by heightened motivation and focus, making this the best type of dab for celebrating on a day like 7/10, National Dab Day!
2. Blue Dream Terp Sugar Wax
With 86.57% THC and 0.29% CBD, Blue Dream Terp Sugar Wax is a potent concentrate that provides happy, uplifting, and euphoric effects without any heavy sedation or couch-lock.
Shop Blue Dream Terp Sugar Wax
3. Champagne Kush Shatter
Champagne Kush may be an indica hybrid, but the sativa effects really come through with each and every hit. This shatter has 65.86% THC and 0.68% CBD, and a high that surprises you with its bubbly effects and relaxed social vibe. Take a dab of this on 7/10 National Dab Day, and you'll immediately notice a boost in your mood, coupled with a euphoric body high. Champagne Kush is a relaxing social strain, much like a glass of bubbly.
4. Chiquita Banana Shatter
Chiquita Banana is an indica hybrid that boasts full-bodied potency. This shatter has a THC content measured at the high level of 78.88%. These dabs have a tropical sweetness to them, with strong notes of banana with sharp citrus undertones. This shatter hits quickly, starting with a cerebral rush that spreads into a full-body relaxation. Get the creative juices going, and increase your mental focus and productivity, all while feeling physically relaxed and in a blissful calm.
5. Grape Ape Terp Sugar Wax
Grape Ape Terp Sugar Wax from Blue Roots Cannabis is a primarily indica concentrate that boasts 75.2% THC and 0.18% CBD. Aptly named, Grape Ape has a distinct, strong grape aroma and flavor. Take a dab of this, and you'll immediately feel the tension, stress, and pain melt from your body. Perfect for dabbing the night away on 7/10 National Dab Day.
6. Maui Terp Sugar Wax
The not-so-famous cousin to Maui Wowie, Maui is a powerhouse sativa that offers steadily growing cerebral effects that build up to a creative euphoria. A great dab to take before hanging out with friends or starting your day on a high note, Maui terp sugar wax boasts 75.56% THC and 0.48% CBD. With lemon zest flavors and a citrusy sweetness, this sugar wax is one of the tastiest dabs for celebrating 7/10 National Dab Day.
7. THC Bomb Shatter
Blue Roots THC Bomb Shatter is a potent cross between Bid Bud and Pure Power Plant that's perfect for celebrating 7/10 National Dab Day in the dankest way possible. With a well-rounded earthy and fruity flavor profile, THC Bomb shatter delivers a powerful high: THC levels are measured at 77.6% with 0.8% CBD, making this a strong dab for both seasoned stoners and new smokers alike.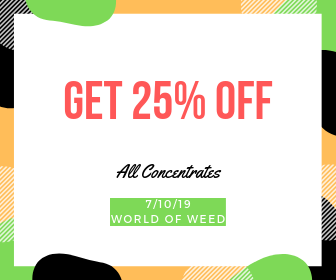 ---
Disclaimer: Marijuana has intoxicating effects and may be habit-forming. Smoking is hazardous to your health. There may be health risks associated with consumption of Marijuana. Marijuana, in any form, should not be used by individuals that are pregnant or breastfeeding. Marijuana is intended for use only by adults 21 and older. Keep out of reach of children. Marijuana can impair concentration, coordination, and judgment. Do not operate a vehicle or machinery under the influence of this drug. This product may be unlawful outside of Washington State.